Share
TC Electronic
Regular price
Rs. 15,999.00
Regular price
Rs. 27,134.00
Sale price
Rs. 15,999.00
Unit price
per
Sale
Sold out
Mastering Brickwall Limiter Plug-In with Dedicated Hardware Interface

Brickwall Limiter Plug-in with 2 Limiter Types, Soft Clip, Comprehensive Metering, and Hardware Interface - Mac/PC VST 2, VST 3, AU, AAX Native
Brings next-generation TC Electronic brickwall limiting as a standard plug-in to your DAW

Ultra-transparent master limiter algorithm for classic mastering workflows

Complementary loudness limiter provides easy delivery to streaming services

Premium ISP limiting ensures clean and predictable results by eliminating risk of audio clipping

Content-optimized limiter profiles ensure maximum sonic transparency

Fully compliant with the BRICKWALL HD-DT Icon Series desktop interface and unlimited functionality as plug-in

Specialized soft clipping curves provide versatile performance and analog character

Comprehensive metering for real-time readouts and statistics overview

Includes custom-built signature presets from your favorite producers

Offers full support for standard DAW automation and project recall

Standard VST*, Audio Units* and AAX*-native plug-in processing on Mac* and Windows*

Compatible with all major DAWs including Pro Tools*, Cubase*, Nuendo*, Logic Pro* and Ableton Live*
BRICKWALL HD NATIVE
BRICKWALL HD NATIVE / BRICKWALL HD-DT
BRICKWALL HD is a brick wall limiter plug-in like no other. Designed for use in professional and home studio mastering scenarios, it sports both classic transparent limiting and modern loudness oriented workflow for outstanding and predictable results. With its optional desktop controller, BRICKWALL HD is a pioneering fusion of premium software and next-generation hardware assisted workflow.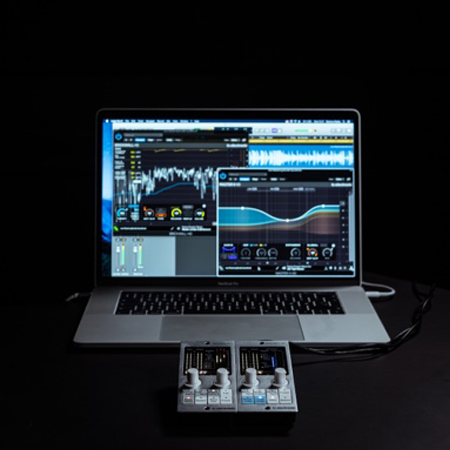 Icon Series Mastering Plugins
BRICKWALL HD and MASTER X HD combines unparalleled transparent performance with an easy-to-use interface, and together form the ultimate master processing chain. Ideal for computer-based music production, these premium mastering plugins provide you with the tools to take your sonic ambitions to the next level.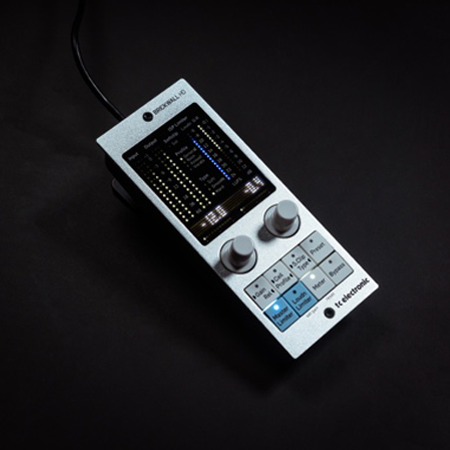 Optional Hardware Controller
BRICKWALL HD's unique desktop interface puts your creativity at center stage by providing easy access to all key parameters and metering. The optional hands-on control unit allows you to explore and experiment to your heart's content, and will expedite your mastering and mixing process.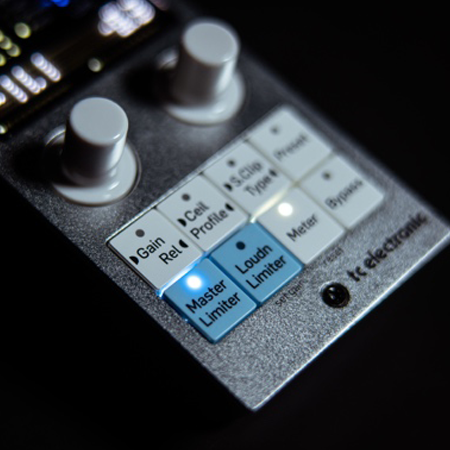 Sophisticated Transparency
Designed to be an ultra-transparent master limiter, BRICKWALL HD protects your audio without ever sacrificing sonic impact. With its studio-grade algorithm built on the foundation of the original Brickwall Limiter from System 6000, it lets you increase the apparent loudness of your mix without losing audio quality.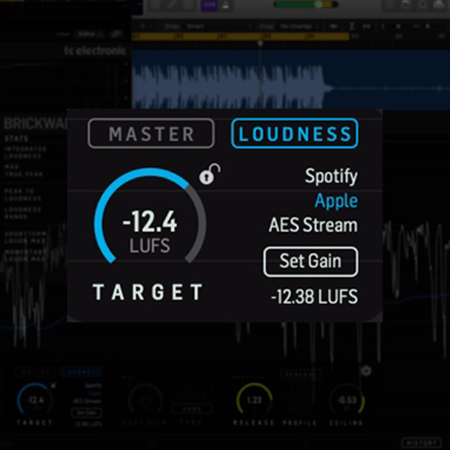 Brick by Brick
As a supplement to the classic, transparent limiter BRICKWALL HD sports a modern take on limiting. The loudness limiter safeguards your sonics for easy delivery to streaming services like Spotify, Apple Music, SoundCloud and Tidal. So, if you want your music make a lasting impression with casual listeners and audiophiles alike, this is the solution.
Last Line of Defense
Unlike most limiters that stop at 0 DBFS, BRICKWALL HD identifies the ever important inter-sample peaks and eliminates the risk of down-stream audio clipping. Our premium ISP limiting algorithm ensures clean and predictable results every time, and with the adaptive content-optimised limiter profiles you are guaranteed maximum sonic transparency.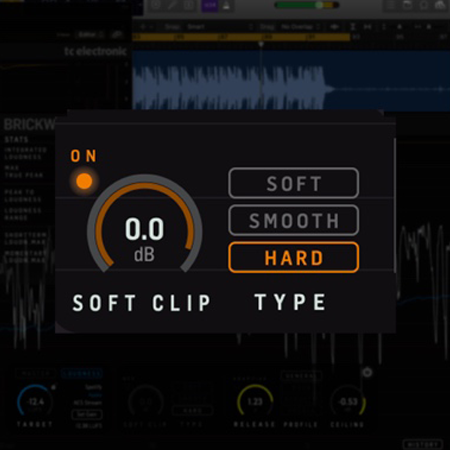 Analog Character
As engineers and musicians we always aim for flawless sound in everything we do. With BRICKWALL HD you get to pick between the best classic and modern limiting algorithms, and add spice to taste with the built-in soft clipping curves. Specialized for use in the critical mastering phase, the soft clipping in BRICKWALL HD provides you with versatile performance and analog character without off-setting the balance of your mix.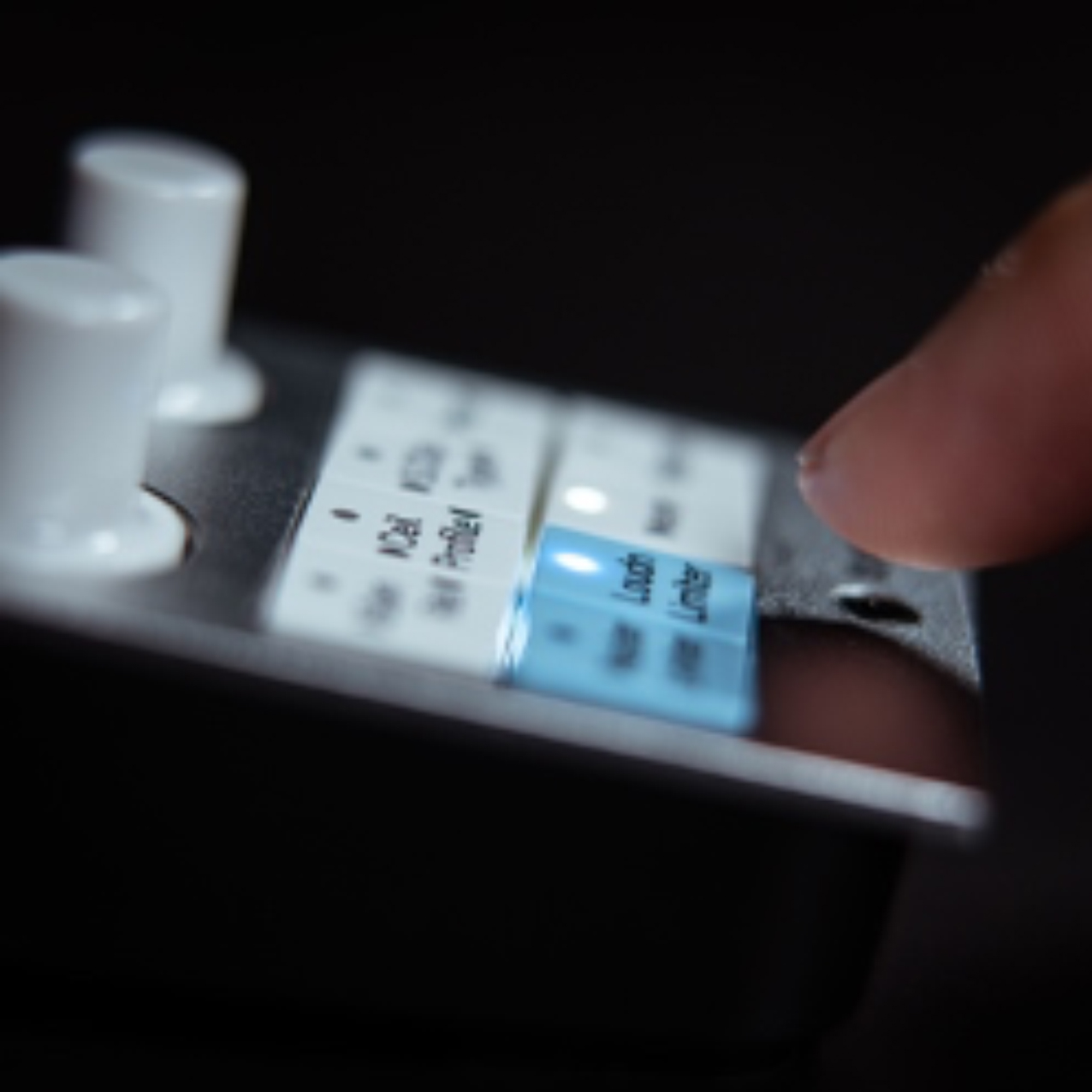 At Your Fingertips
The optional hardware add-on for BRICKWALL HD gives you visual feedback for accurate signal and dynamics monitoring directly on the hardware interface. This combined with the comprehensive plug-in's metering tools and statistics overview ensures that you will always have sufficient data to qualify your mastering decisions.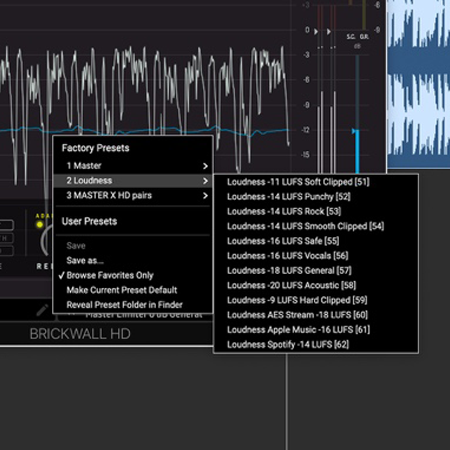 Custom-Built Presets
BRICKWALL HD includes a wealth of custom-built presets from your favorite producers and engineers, as well as complementary settings tailored for our limiting technologies by TC Electronic's engineering team. With these presets on hand easy delivery and solid mastering has never been more accessible.
Ready for Your DAW
BRICKWALL HD is an essential addition to any professional and home studio mastering setup, and supports all modern plugin standards. This lets you make full use of DAW automation and project recall, and gives you the freedom to work with any audio software you prefer.
Sound
| | |
| --- | --- |
| Processing | True-Peak limiter. Master and Loudness variants |
| Sample rates | 44.1, 48, 88.2, 96, 176.4, 192 kHz |
Software Support
| | |
| --- | --- |
| Operating systems | Mac OS X 10.13 Sierra or above, Windows 7 or above |
| Drivers | No additional drivers required, uses standard USB HID drivers |
| Plugin formats | AAX-native, Audio Units, VST2.4, VST3. 64 bit |
USB Connection (DT version)
| | |
| --- | --- |
| Type | USB 2.0, type micro-B |
Power (DT version)
| | |
| --- | --- |
| Power supply | USB bus powered |
| Power consumption | Max. 2.5 W |
Physical (DT version)
| | |
| --- | --- |
| Dimensions (HxWxD) | 42 x 54 x 135 mm (1.7 x 2.1 x 5.3") |
| Weight | 0.19 kg (0.42 lbs) |
View full details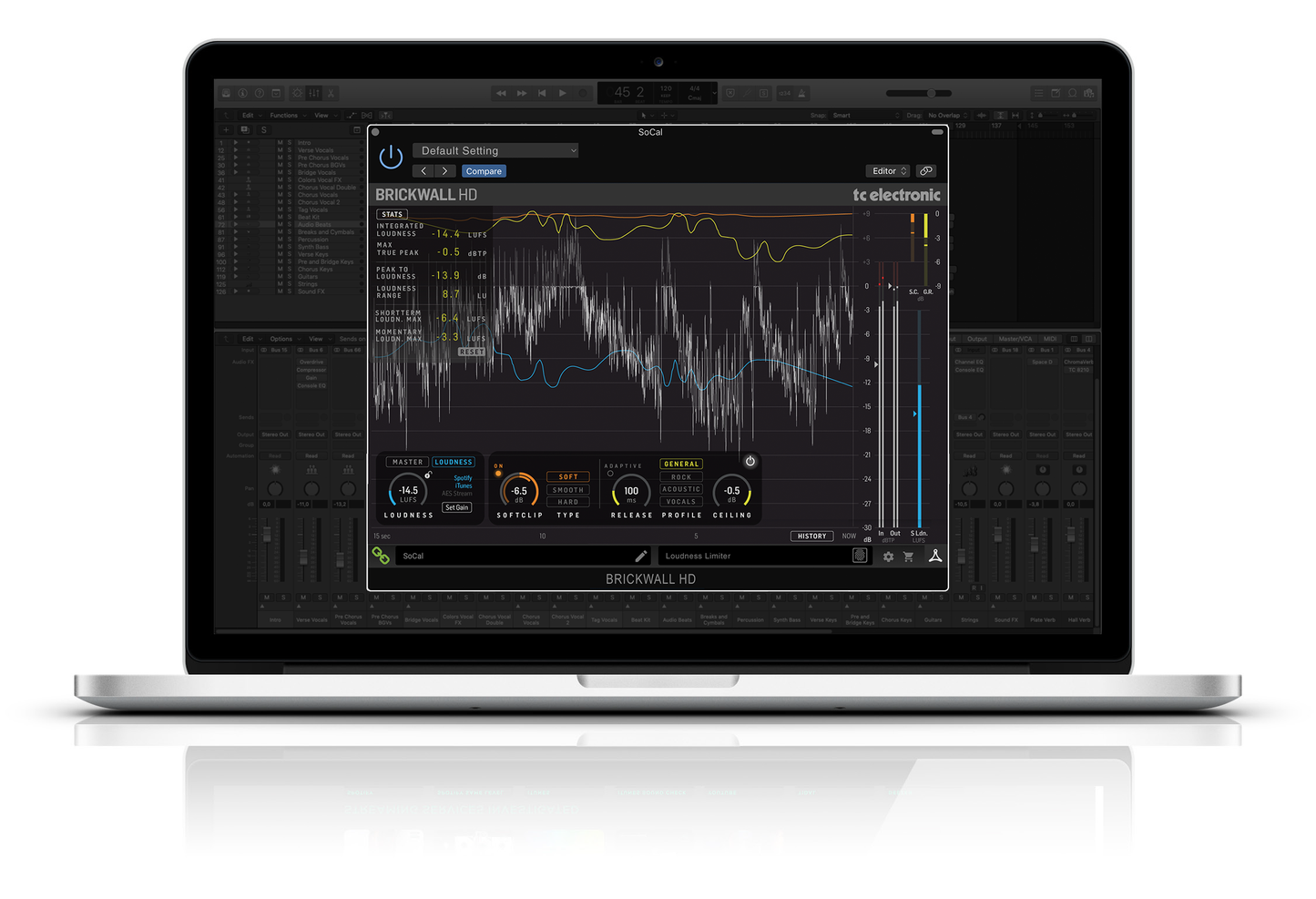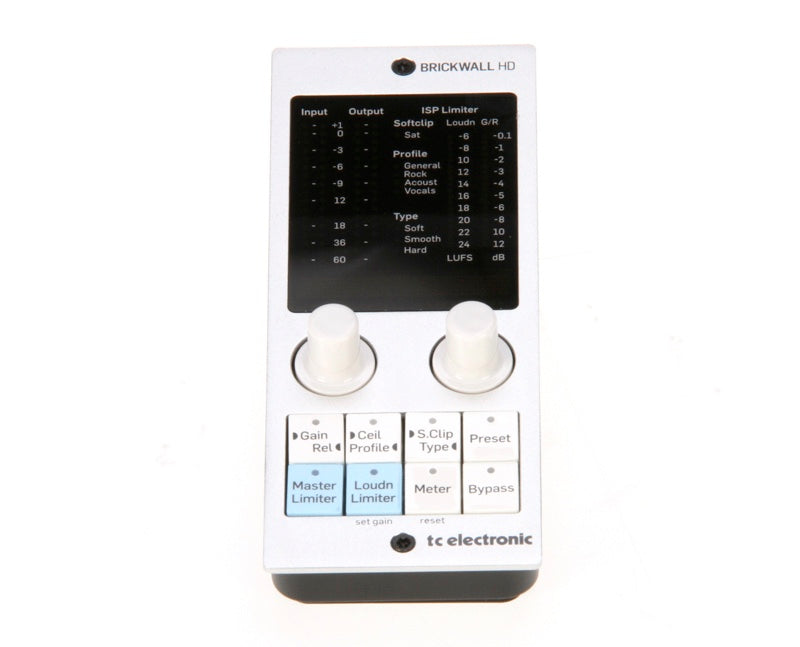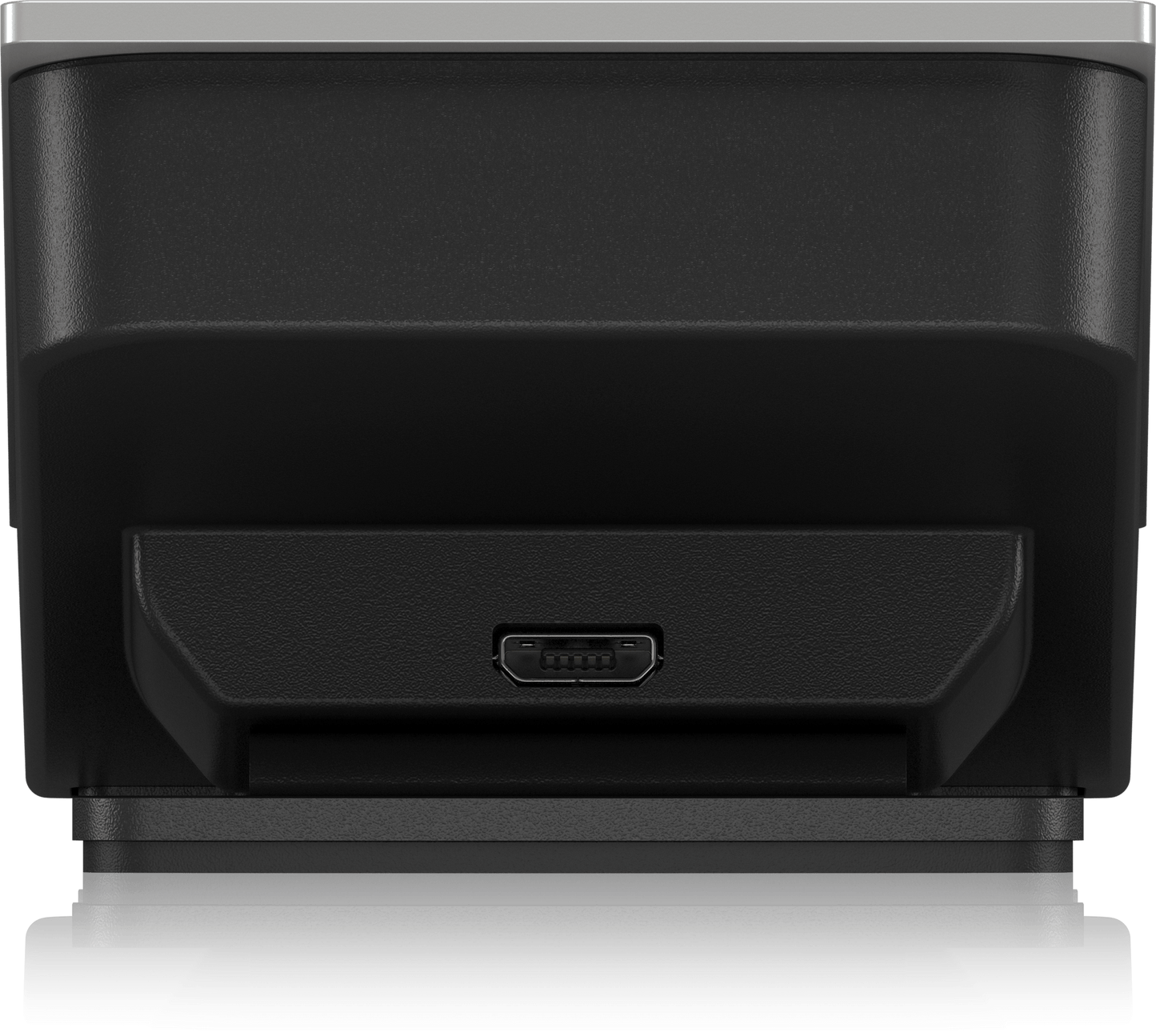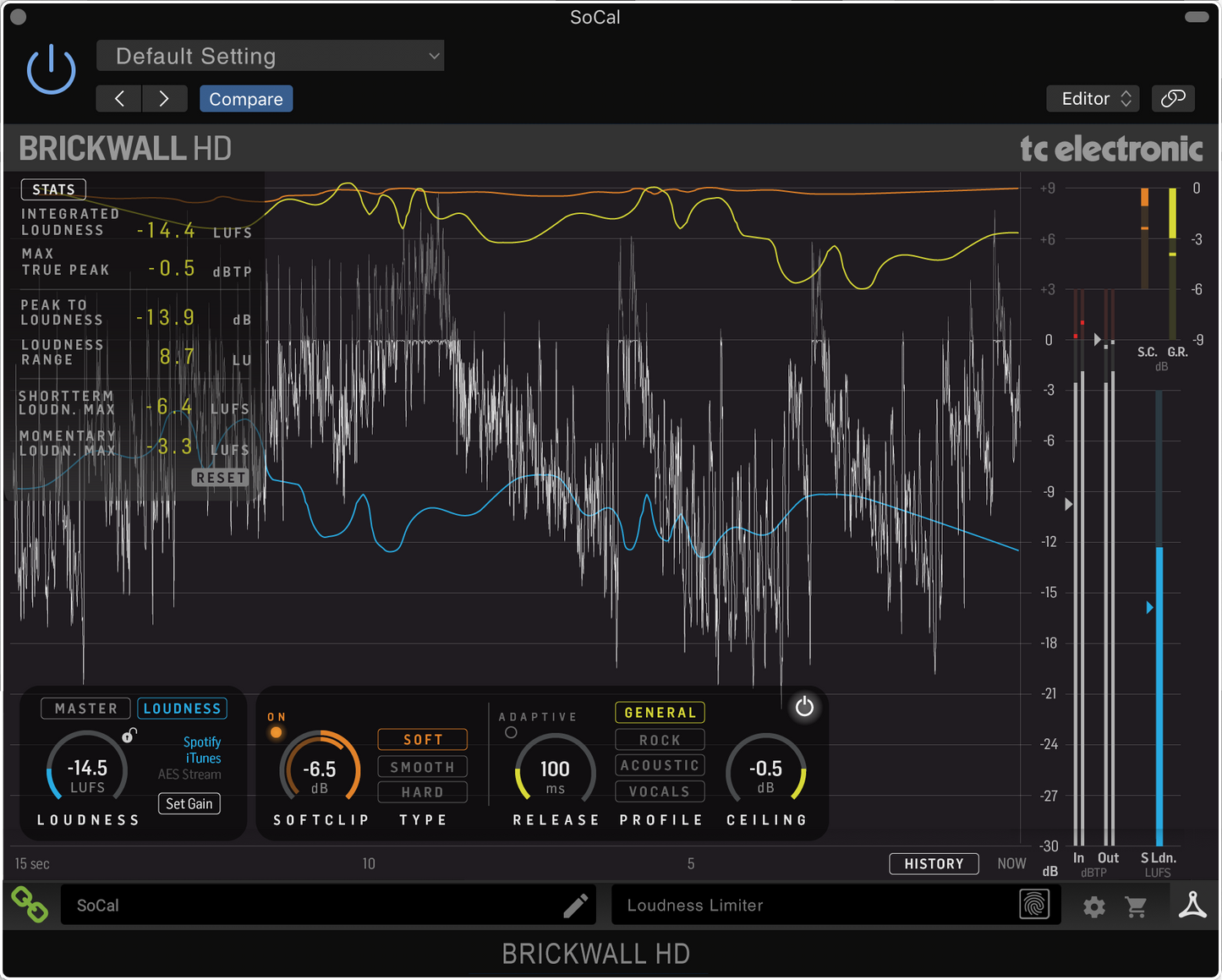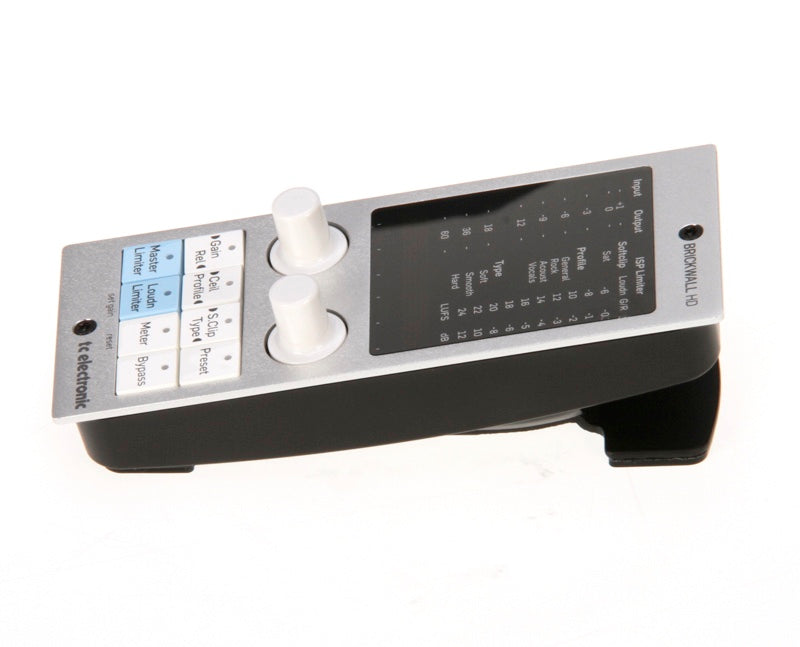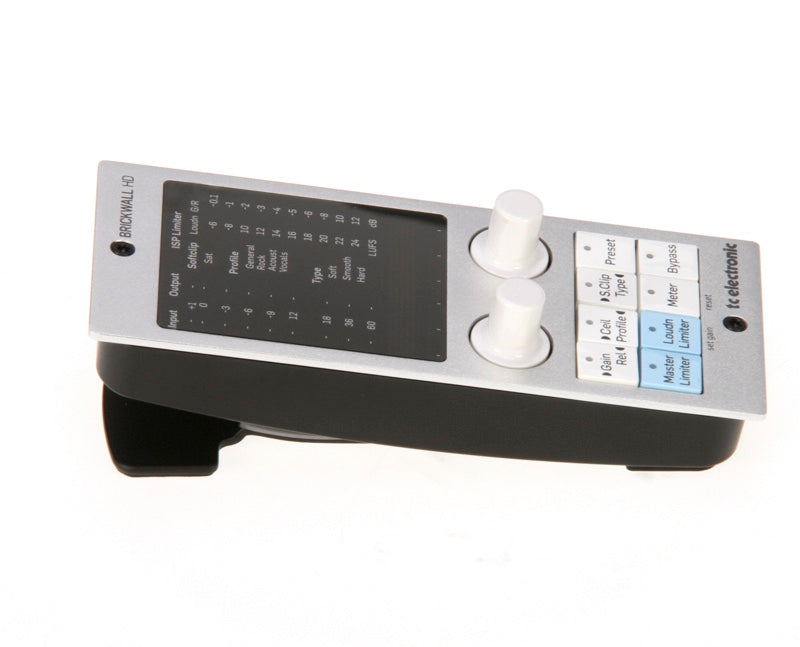 ADAM AUDIO T8V
Recording Magazine tests our new T8V nearfield monitor and draws the following conclusion:" The low...
Read More
Focal Pro
Professional Audio
Our professional monitors are designed from the very beginningto
reporoduce the sound signal without any alteration. These monitors
will meet the needs of the biggest studios as well as the smalles ones.
'Listen to your music, not to your speakers!'
Shop now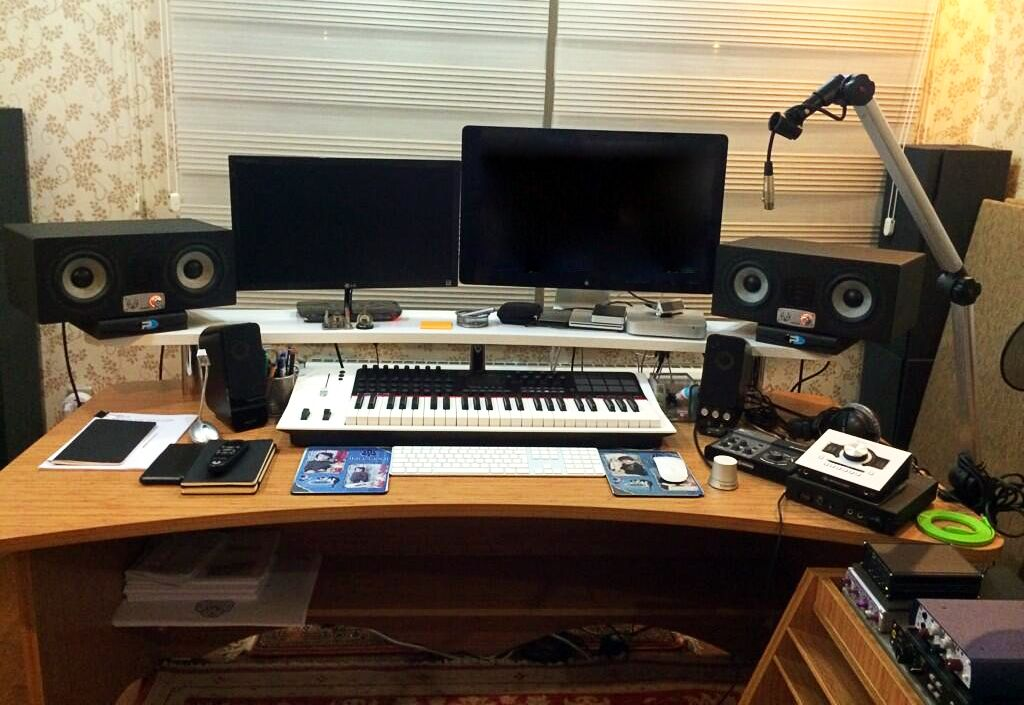 EVE AUDIO
SC4070 WON 37TH TEC AWARD
EVE Audios SC4070 won the 37th Technical Excellence & Creativity (TEC) Award in the category of Studio Monitors.
Shop now