Share
Sabian
Regular price
Rs. 95,827.00
Regular price
Rs. 100,870.00
Sale price
Rs. 95,827.00
Unit price
per
Sale
Sold out
AAX PROMOTIONAL SET
AT A GLANCE
All SABIAN sets are "Sonically Matched" by our Product Specialists in the SABIAN Vault.  Rather than just take each cymbal off the shelf and put in a box, they are first tested individually and then for overall compatibility with the other cymbals in the set.  This ensures you get a ready to go set up, straight out of the box.  The AAX Promotional set consists of 14″ AAX Medium Hats, 16″ AAX Thin Crash, 21″ AAX Medium Ride and a FREE 18″ AAX Thin Crash

Matched Set of Sabian's Latest AAX Cymbals
The redesigned AAX lineup is leaner, meaner, and primed to cover even more ground behind your kit. The AAX Performance Cymbal Pack gives you four essential cymbals from the AAX series. These cymbals are drummer selected to cast the widest net, from country to metal. They're also tonally matched to an offer a wide, cohesive spread from left to right kit sides. Fuel your passion with the depth, darkness, and dimensionality only Sabian's AAX cymbals can deliver — get set up and started right with the 4-piece Sabian AAX Performance Cymbal Pack.

What's included
14" AAX Medium Hats
These hi-hats strike a good balance of speed, pitch, and projection. A reduced-size bell imparts a pure, defined pitch as you move out toward the bow and edge, resulting in a clean, cutting "chick." New larger-peen hammering gives the AAX Medium Hats even greater darkness and complexity.
16"/18" AAX Thin Crashes
Their thin profiles, low weight, and hand-tuned B20 artisan craftsmanship lend Sabian's AAX Thin Crashes to the most demanding close-miked applications — onstage or in the studio. The 16" and 18" sizes offer a cohesive sound from left to right sides.
21" AAX Medium Ride
This jack of all timekeeping duties offers a defined, cutting ping and expressive, indomitable wash to cover lots of sonic ground and suit most styles of music.
About the Sabian AAX series
Sabian casts its AAX cymbals from a centuries-old recipe of copper, tin, and silver — also known as B20 bronze. This bell bronze is one of the most musical alloys on earth, and together with Sabian's artisan old-world craftsmanship, is the secret to the AAX Praise and Worship Pack's ear-pleasing partials and complex characteristics.
Sabian AAX Performance 4-piece Cymbal Pack Features:
Hand-picked cymbal set from the redesigned AAX series
Tonally matched for a superior pairing
Cohesive tone from left to right
Expressive B20 bronze
Dark, rich, dynamic, and complex
Includes the 14" AAX Medium Hats, 16" and 18" AAX Thin Crashes, and a 21" Medium Ride
Tech Specs
Series: AAX
Hi Hats: 14" Medium Hi-hat
Crash 1: 16" Thin Crash
Crash 2: 18" Thin Crash
Ride: 21" Medium Ride
Material: B20
Manufacturer Part Number: 25005XCPB
View full details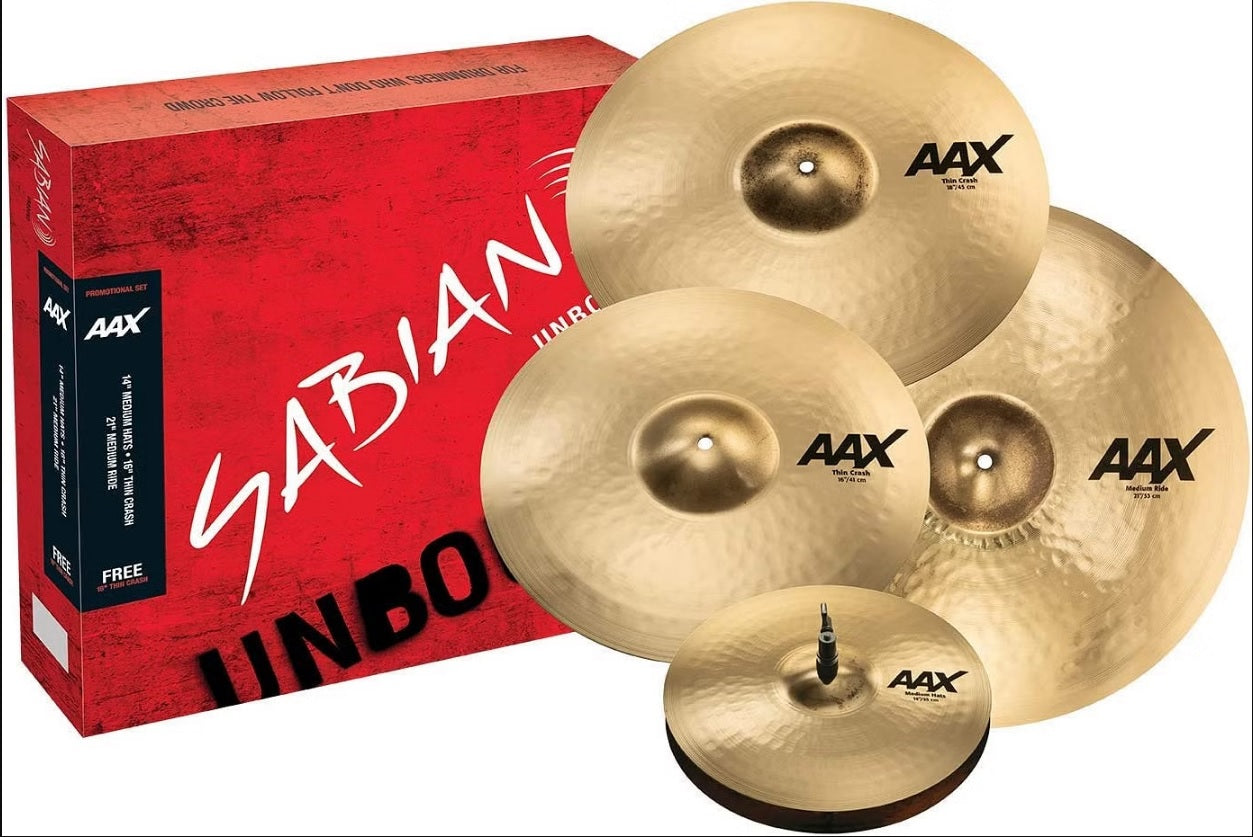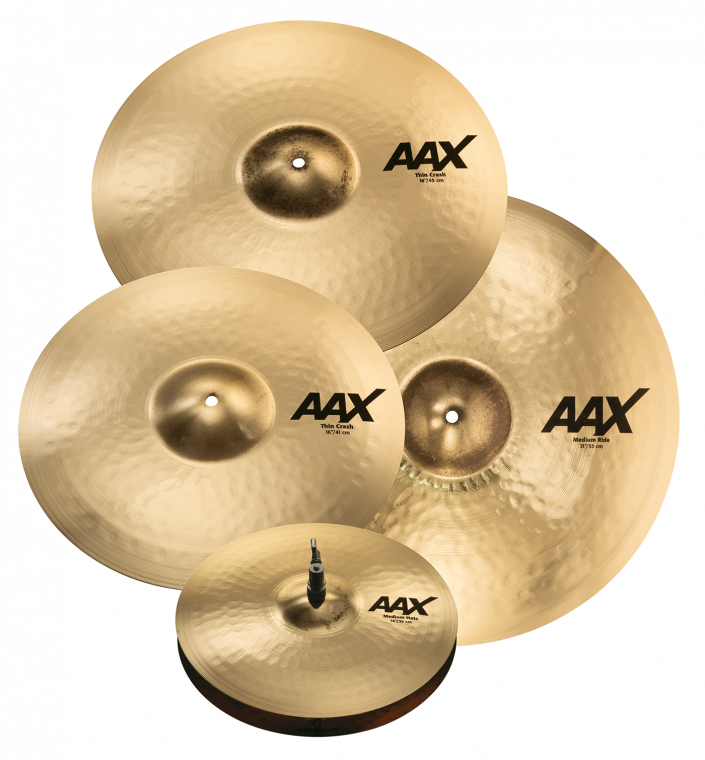 ADAM AUDIO T8V
Recording Magazine tests our new T8V nearfield monitor and draws the following conclusion:" The low...
Read More
Focal Pro
Professional Audio
Our professional monitors are designed from the very beginningto
reporoduce the sound signal without any alteration. These monitors
will meet the needs of the biggest studios as well as the smalles ones.
'Listen to your music, not to your speakers!'
Shop now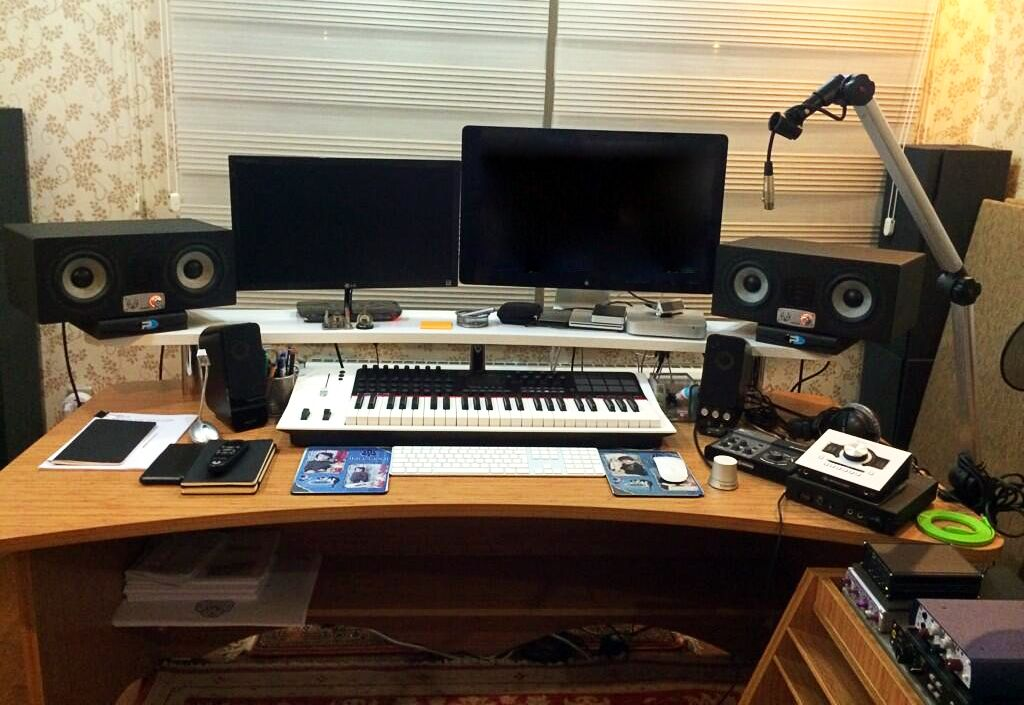 EVE AUDIO
SC4070 WON 37TH TEC AWARD
EVE Audios SC4070 won the 37th Technical Excellence & Creativity (TEC) Award in the category of Studio Monitors.
Shop now