Moog
Regular price
Rs. 37,990.00
Regular price
Rs. 40,000.00
Sale price
Rs. 37,990.00
Unit price
per
Sale
Sold out
Share
Mavis
Key Features:
Classic Moog Sound and Quality
Easy to Build, No Soldering
Standalone or 44 HP Eurorack Module
Built-In Keyboard with Glide and Scaling
Full-Range Analog Oscillator
24 dB Low-Pass Ladder Filter
LFO, Envelope, Wavefolder, Sample+Hold
24-Point Patchbay + Protective Cover
Includes All Build Components and Tools
Includes 5 x 6″ Patch Cables
Musicians, producers, and analog synthesizer enthusiasts in need of a low-cost analog synthesizer voice will be thrilled with the Moog Mavis, an all-analog synthesizer kit that delivers the classic sound and quality for which Moog is known. The kit is simple to build, requires no soldering, and includes everything you need. The instrument is standalone or works as a 44 HP Eurorack module in any compatible enclosure. The integrated 24-point patchbay is compatible with all Eurorack modules, especially the Mother-32, DFAM, and Subharmonicon instruments.
The synthesizer features a single, all-analog VCO with a variable saw/square waveform with PWM. The classic low-pass Moog ladder filter helps tame harmonics, while the LFO and ADSR envelope generator provides movement to your sound. The integrated keyboard features glide and keyboard-scaling for unusual tonal options. The Mavis is the first Moog instrument to include a wavefolder, which combines subtractive synthesis with additive wavefolding for tons of personality. Mavis includes a protective cover, patch overlays, and five 6″ patch cords.
Built-In Keyboard with Glide and KB Scaling
As a standalone instrument or as a 44HP Eurorack module, Mavis adds an expressive 1 V/oct controller to any setup with the flexibility to dial in experimental new pitch relationships via the KB scale knob and explore musical intervals that go beyond the established standards.
Full-Range Analog Oscillator
A voltage-controlled oscillator with PWM (pulse-width modulation), waveform mixing, and mod-source mixing, delivers rich harmonic character and motion.
Voltage-Controlled Filter
Sculpt your sound with the -24 dB Moog low-pass ladder filter, delivering the sonic power behind the distinct sounds of Moog basslines and leads.
Audio Rate LFO and 4-Stage Envelope Generator
Mavis uses crossfaders in its modulation routing instead of switches, allowing you to blend between a variable shape LFO and four stage envelope generators for interesting and unusual modulation contours.
Wavefolding and Modular Utilities
Mavis features Moog's first-ever wavefolding circuit, allowing for additive synthesis to sit alongside traditional subtractive synthesis, and features a broad modular utilities section complete with attenuators, offsets, mults, and a flexible DC-coupled mixer.
Patchable Sample and Hold (S+H) Circuit
Generates a random CV pattern that can be patched to modulate other parameters, including setting Mavis into a random-sequencing mode of performance.
24-Point Patchbay
Mavis is eager to play along with other voltage-controlled devices (especially with Moog's other semimodular instruments), and its useful collection of utilities and flexible control voltage routing allow for intricate dialogue between them.
Protective Cover
Mavis includes a fitted protective cover for use during studio downtime or for taking your instrument on the go.
View full details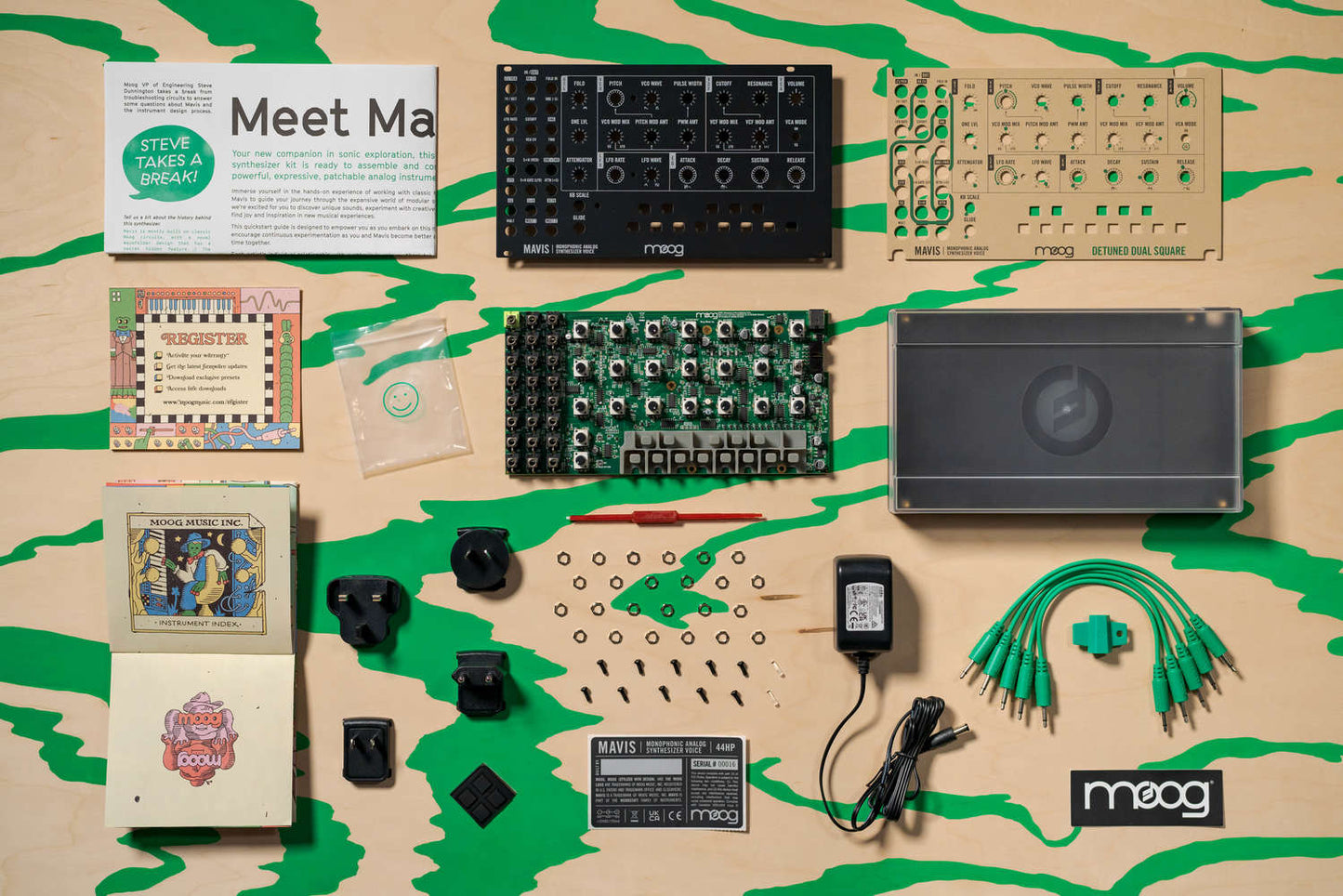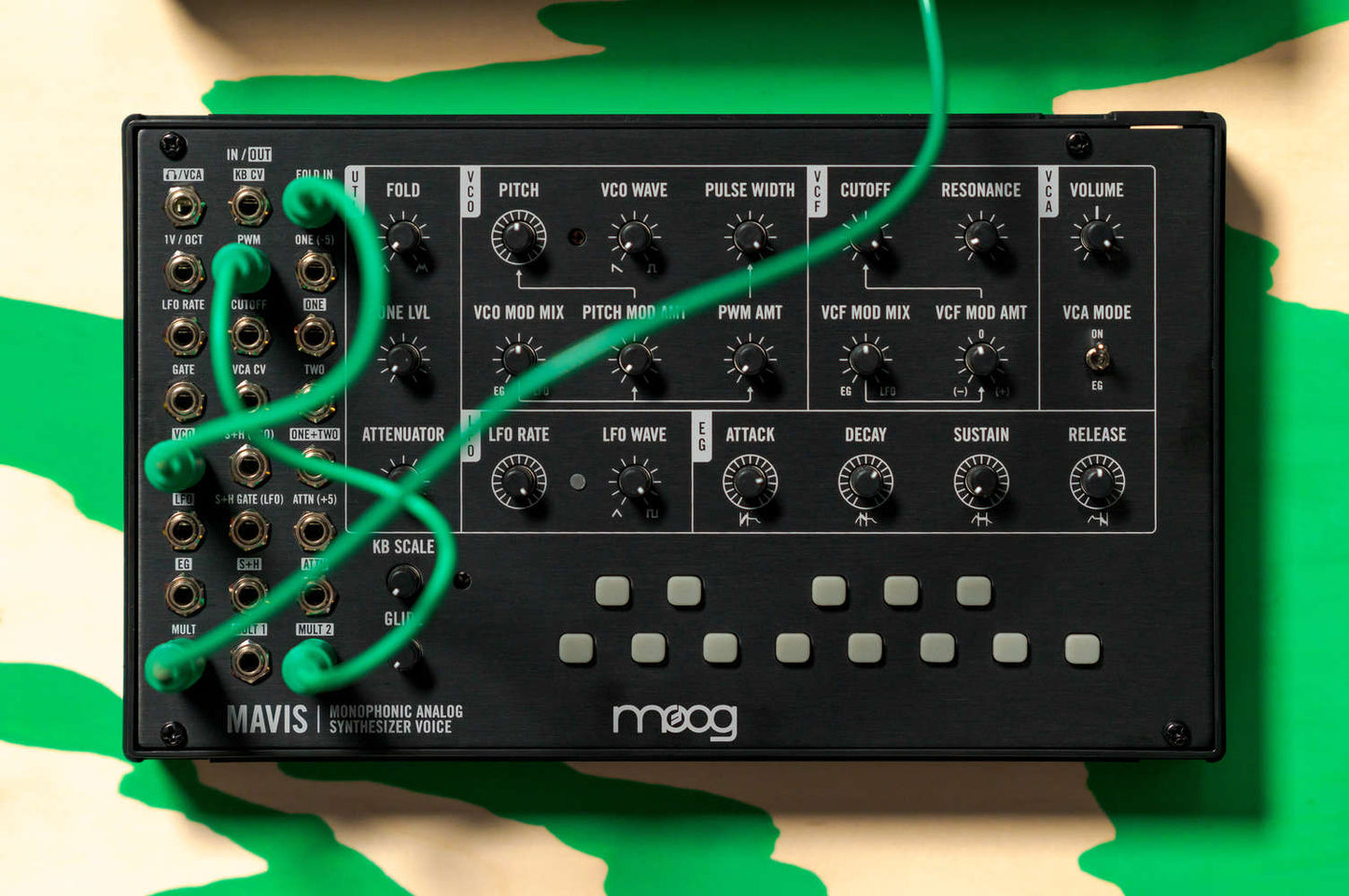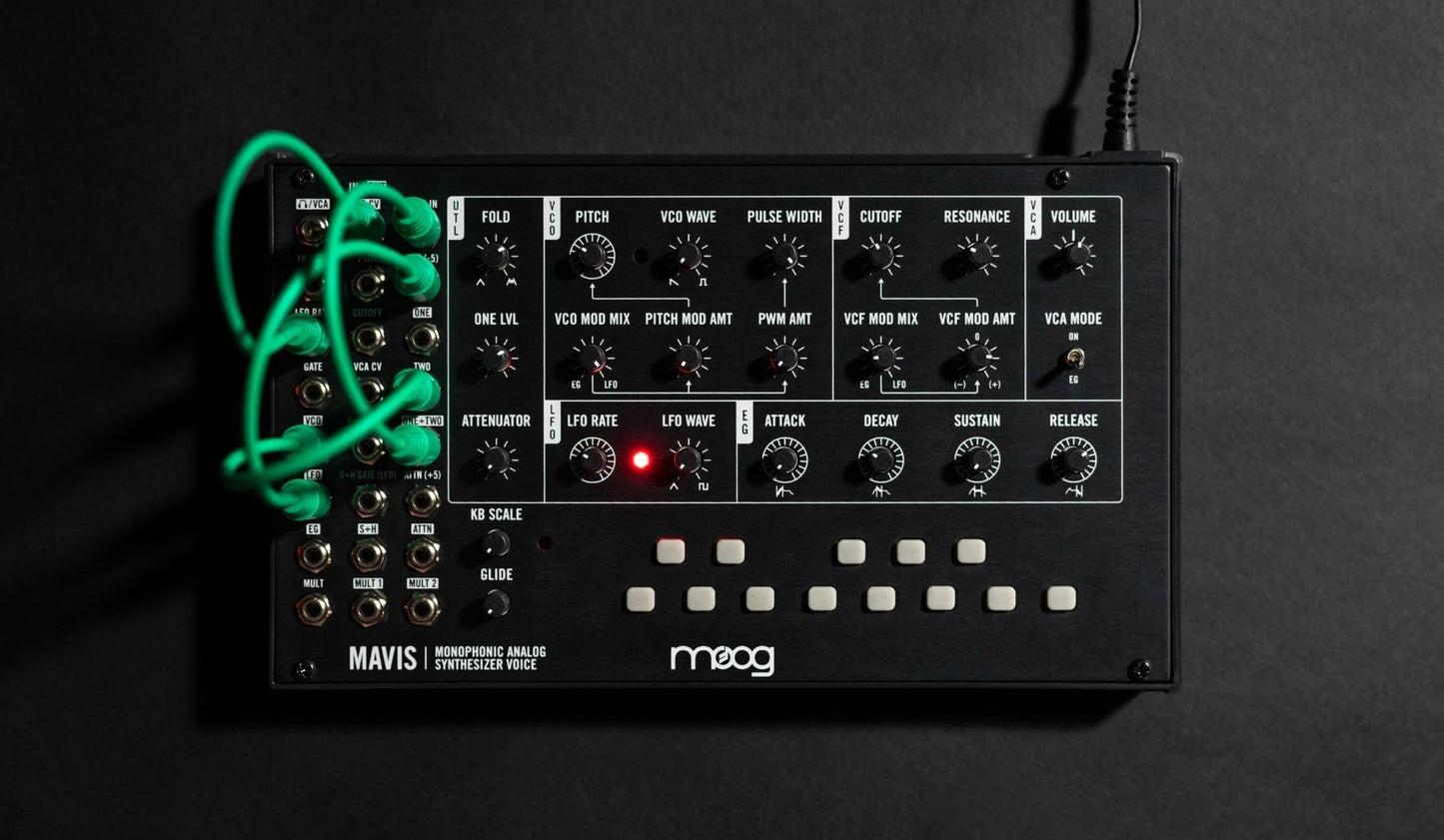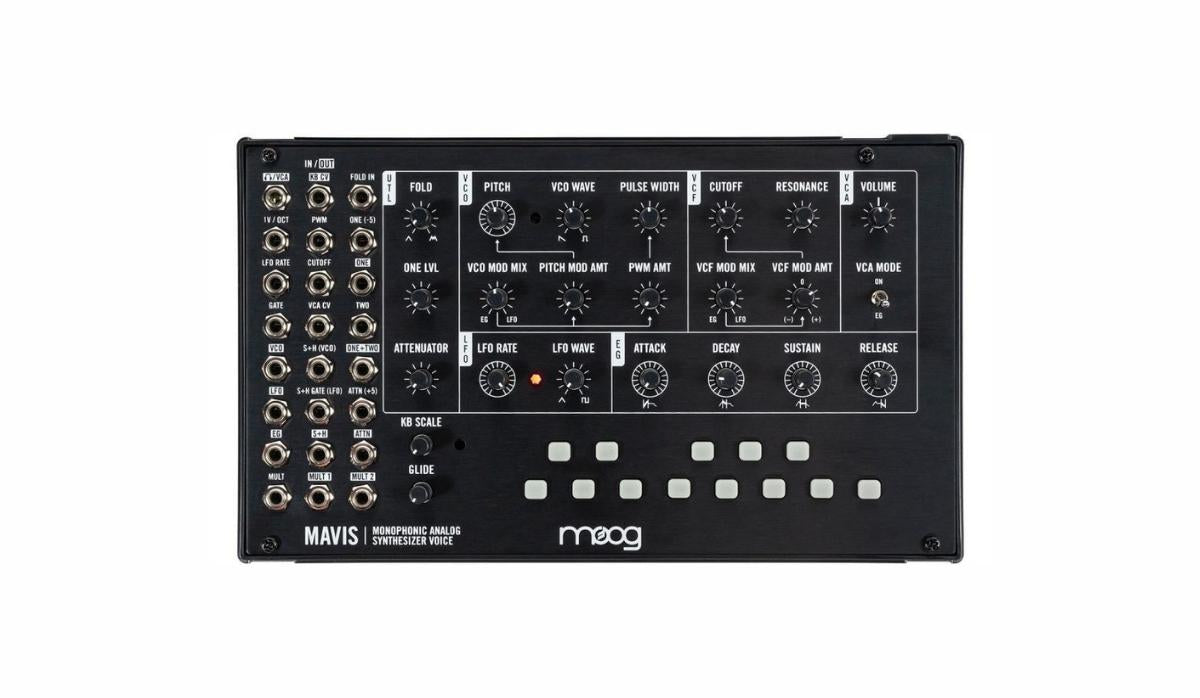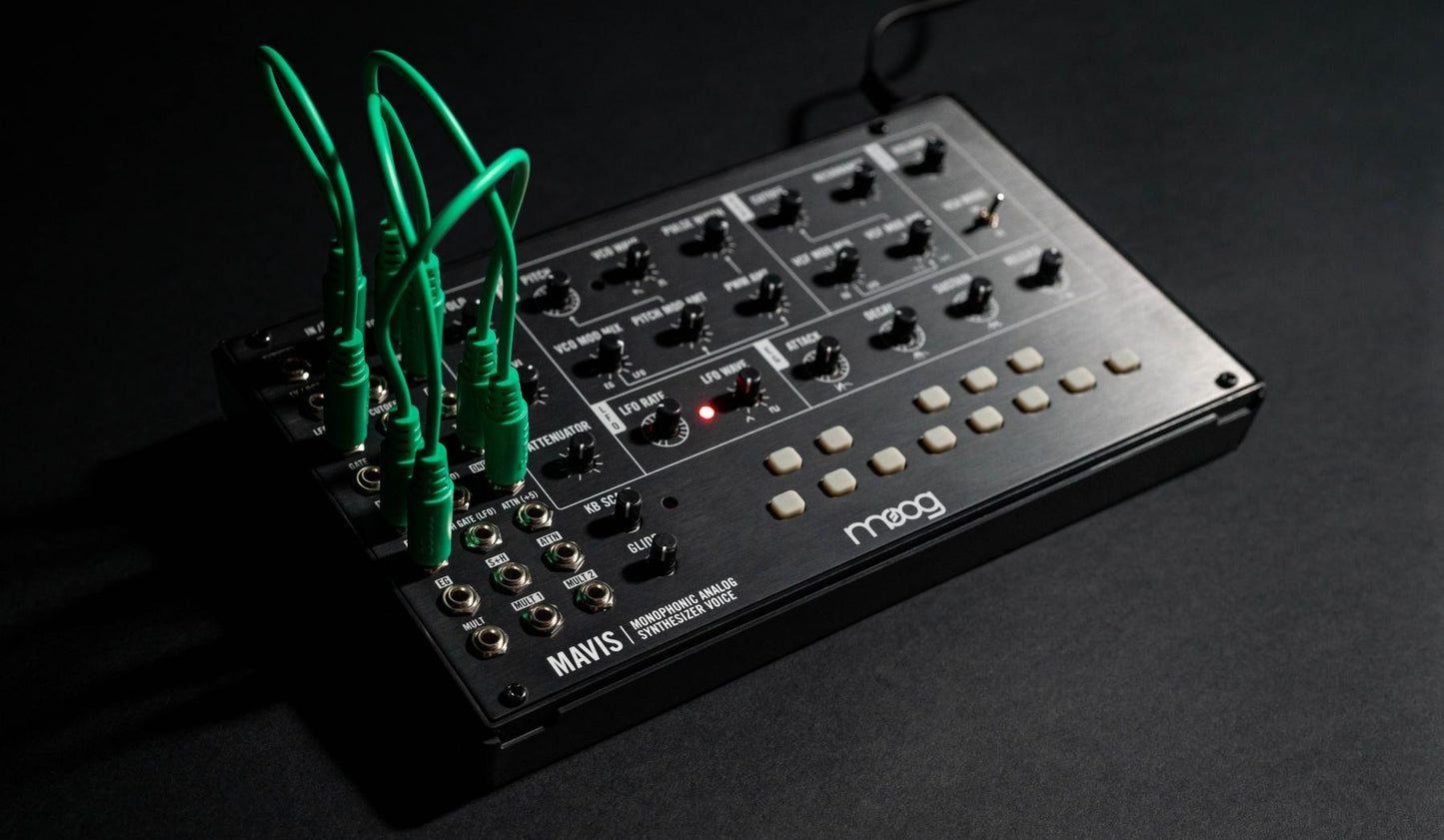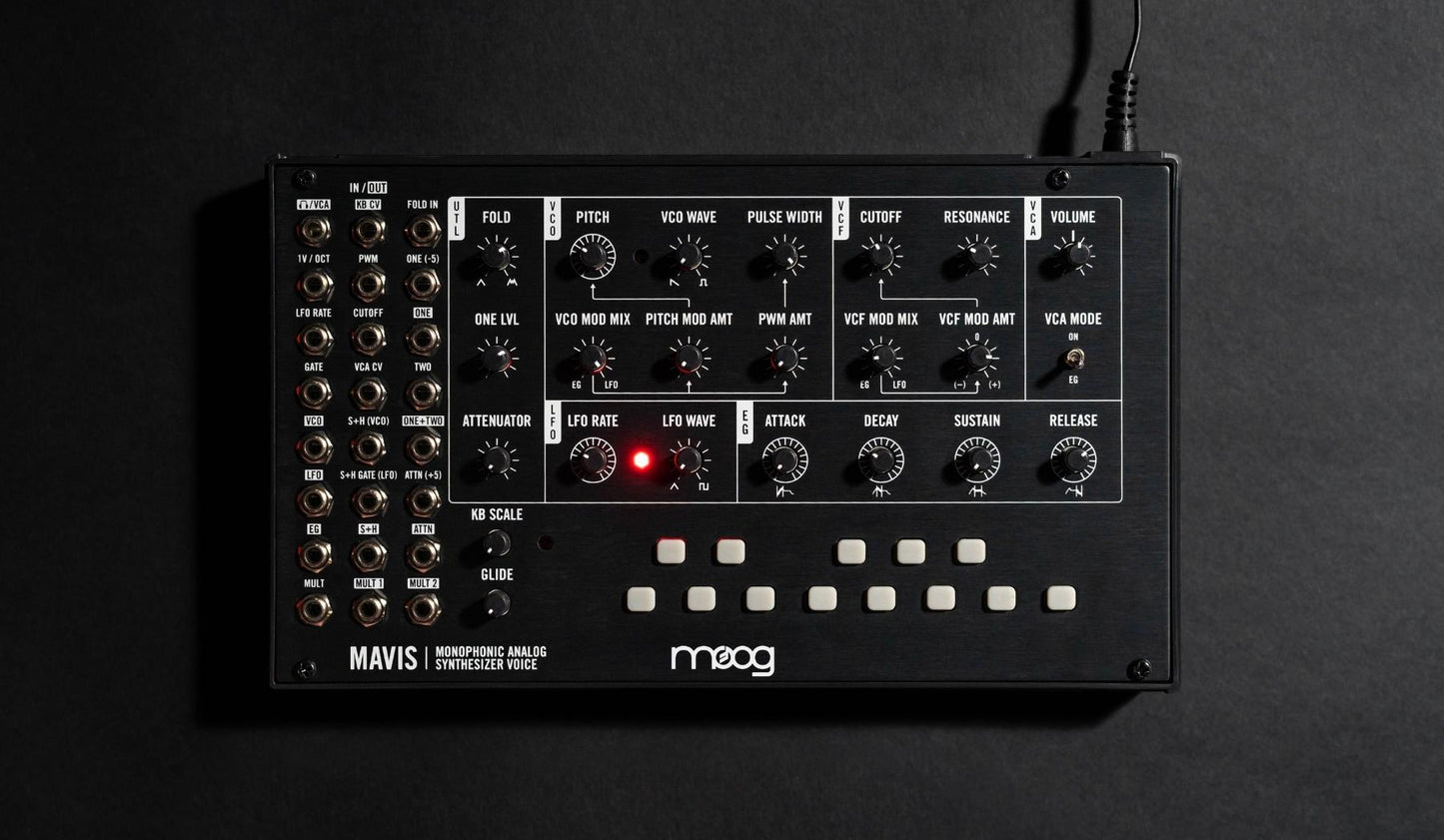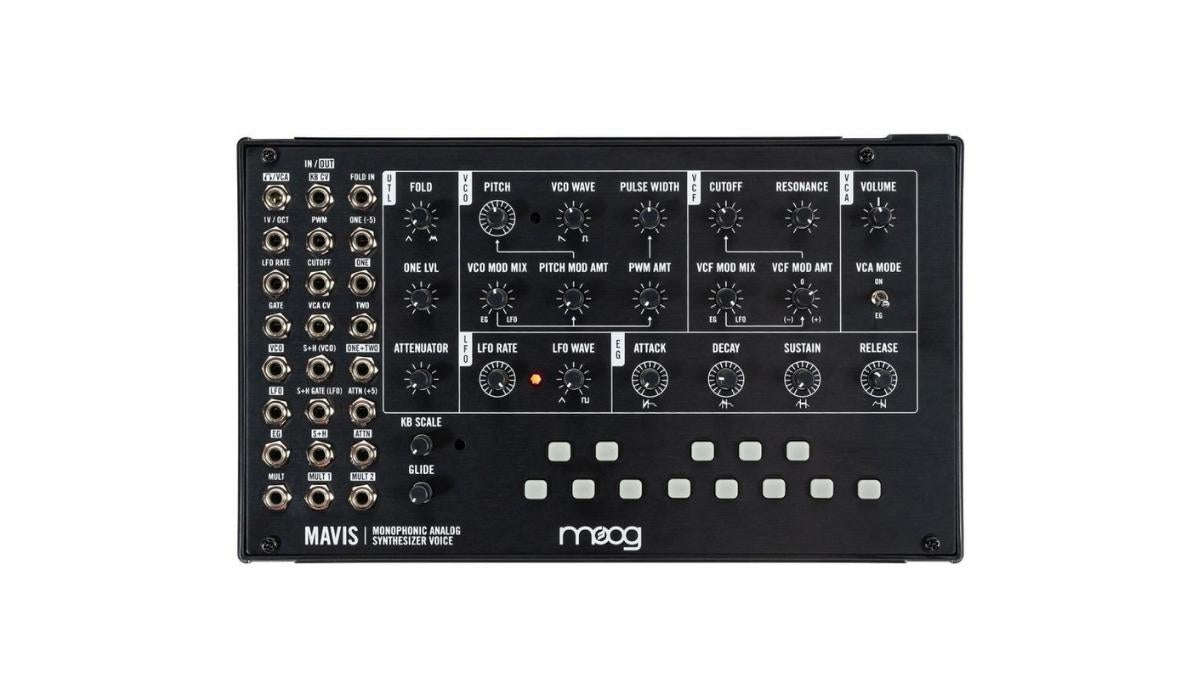 ADAM AUDIO T8V
Recording Magazine tests our new T8V nearfield monitor and draws the following conclusion:" The low...
Read More
Focal Pro
Professional Audio
Our professional monitors are designed from the very beginningto
reporoduce the sound signal without any alteration. These monitors
will meet the needs of the biggest studios as well as the smalles ones.
'Listen to your music, not to your speakers!'
Shop now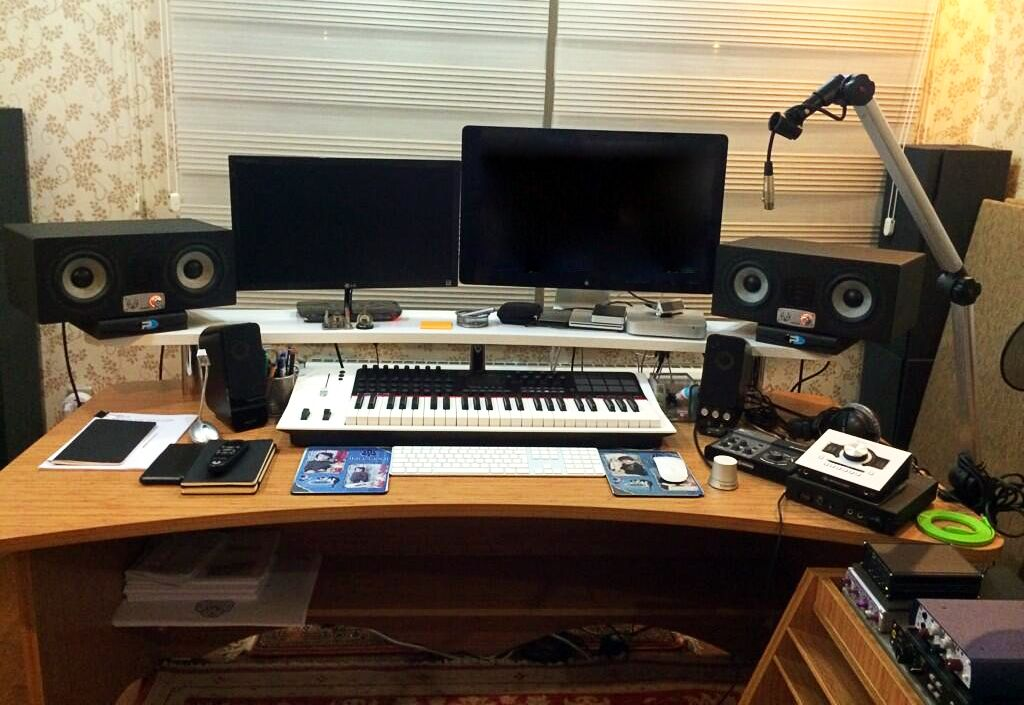 EVE AUDIO
SC4070 WON 37TH TEC AWARD
EVE Audios SC4070 won the 37th Technical Excellence & Creativity (TEC) Award in the category of Studio Monitors.
Shop now