Mooer
Regular price
Rs. 6,322.00
Regular price
Rs. 6,655.00
Sale price
Rs. 6,322.00
Unit price
per
Sale
Sold out
Share
Micro Drummer 
Having trouble keeping the groove?
In need of a drummer?
Want a practice companion?
Fear not, reach into your pocket and pull out the MOOER micro drummer!!! 
Micro drummer is a compact drum machine that slots right into your pedal chain. Sporting 121 drumbeats which span a wide variety of different musical styles and can be synced up to your desired time easily using the on boad tap tempo. Never miss a beat with MOOER micro DRUMMER!!! 
Controls

MODE: Selects style and drum pattern. Press to switch between style and pattern parameter. Rotate to change parameter value. 
PP:Pop; RC:Rock;  MT:Metal;  BL:Blues;  RB:R&B; JZ:Jazz,
FK:Funk;  LT:Latin; RG:Reggae; PK:Punk; TP:Tempo (metronome)

When the LED is red you can change the style by rotating the MODE control.
When the LED is Blue you can change the pattern by rotating the MODE control.

VOLUME: Adjusts the volume of the Micro Drummer.
SPEED: Adjusts the speed of the Micro Drummer.
TONE: Adjusts the tone of the Micro Drummer.
TAP: 2 ways to use Tap Tempo

1、Tap the button in time with the tempo you wish the micro drummer to play.

2、Hold down the footswich for 1 second while the pedal is engaged to enter 'tap tempo' operation, quickly tap the tempo you want the micro drummer to follow.
View full details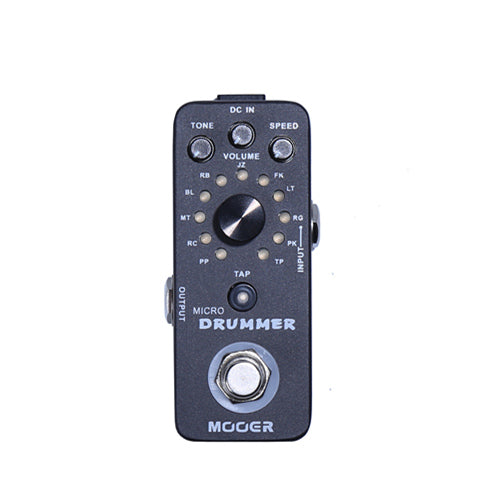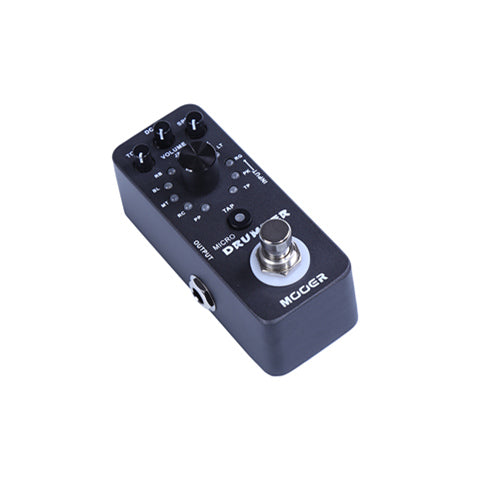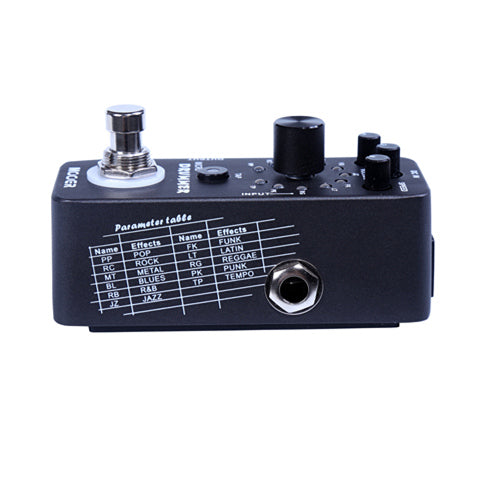 ADAM AUDIO T8V
Recording Magazine tests our new T8V nearfield monitor and draws the following conclusion:" The low...
Read More
Focal Pro
Professional Audio
Our professional monitors are designed from the very beginningto
reporoduce the sound signal without any alteration. These monitors
will meet the needs of the biggest studios as well as the smalles ones.
'Listen to your music, not to your speakers!'
Shop now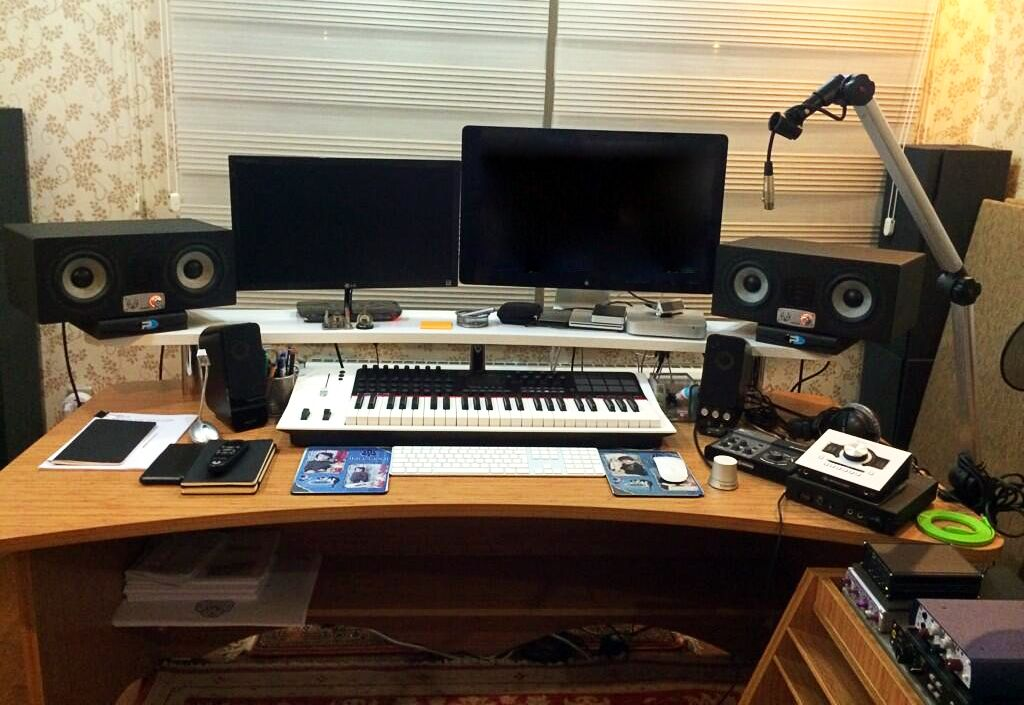 EVE AUDIO
SC4070 WON 37TH TEC AWARD
EVE Audios SC4070 won the 37th Technical Excellence & Creativity (TEC) Award in the category of Studio Monitors.
Shop now