Mapex
Regular price
Rs. 392,000.00
Regular price
Sale price
Rs. 392,000.00
Unit price
per
Sale
Sold out
Share

sound the way you've always dreamed
Based on its successfully distinctive snare drum series, Mapex has taken this highly progressive design
philosophy, extended it across an entire collection of unique drums and created the Mapex Black Panther
drum Series. Black Panther drums feature boldly unique shell formulas with specially designed bearing edge
profiles to create distinctive tone and voice. With the Black Panther Series, Mapex speaks to the artistic side
of every drummer by giving them drums that bring life to the sound they have only heard in their dreams.

The blaster
Mapex launches the Black Panther Drum Collection with The Blaster. What makes the Blaster unique
from all other Mapex Drums is the precise selection and combination of shell design, shell materials,
hoop and drum heads. Mapex started with a thin traditional 5.1mm American maple shell, added a
3.4mm walnut reinforcing ring and a 5:5 bearing edge with a rounded back cut. This "sound shaping"
process produces an extremely focused explosive maple sound with a beautiful dark walnut undertone.

Traditional thin maple shells are known for their warm, explosive sound. Adding a partial walnut inner shell focuses the overall sound and adds a rich dark undertone to the maple.
The 5:5 rounded bearing edge places the head contact point in the middle of the shell, making for a perfect balance between head sound, shell vibration and overall volume and resonance.
The Mapex Sonic Saver TM hoop is another important ingredient to the Black Panther drum's overall sound. The shape of the hoop helps further focus the overall sound. Additionally, the hoop's unique shaping process creates
a profile that reduces wear and tear to both sticks and hands while dramatically enhancing the response and feel of every rimshot. The 2.3mm Sonic SaverTM hoop successfully bridges the gap between flanged and die cast hoops.
View full details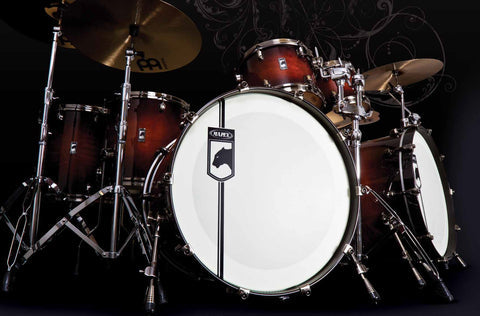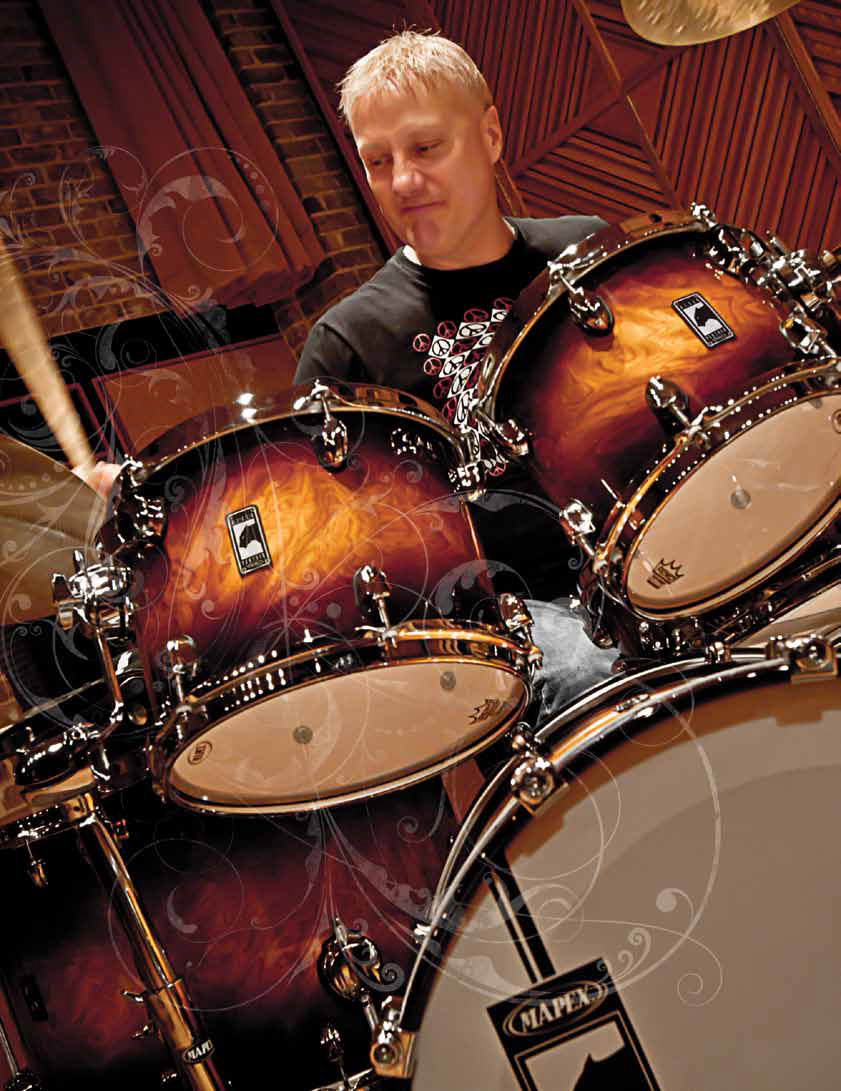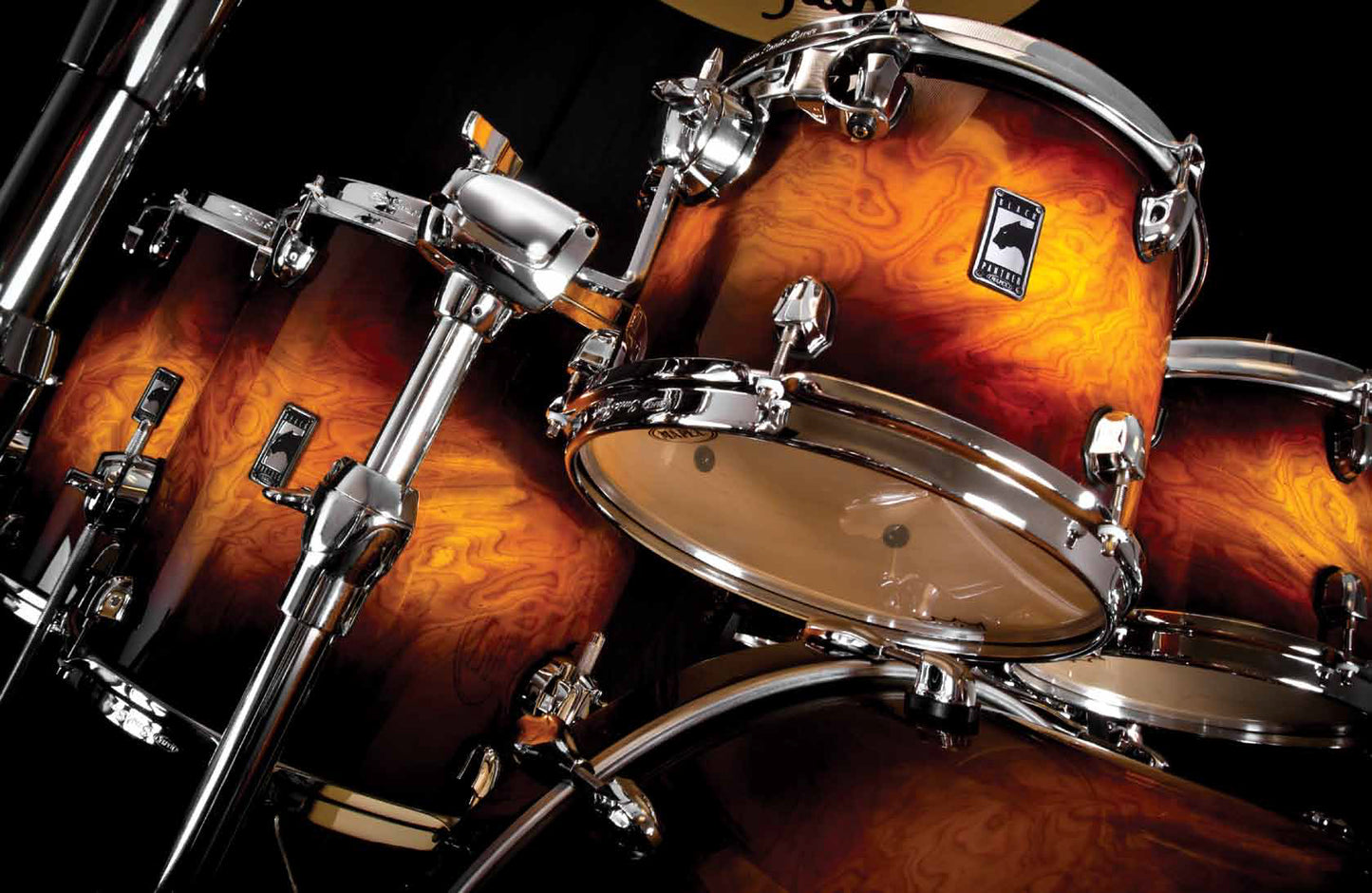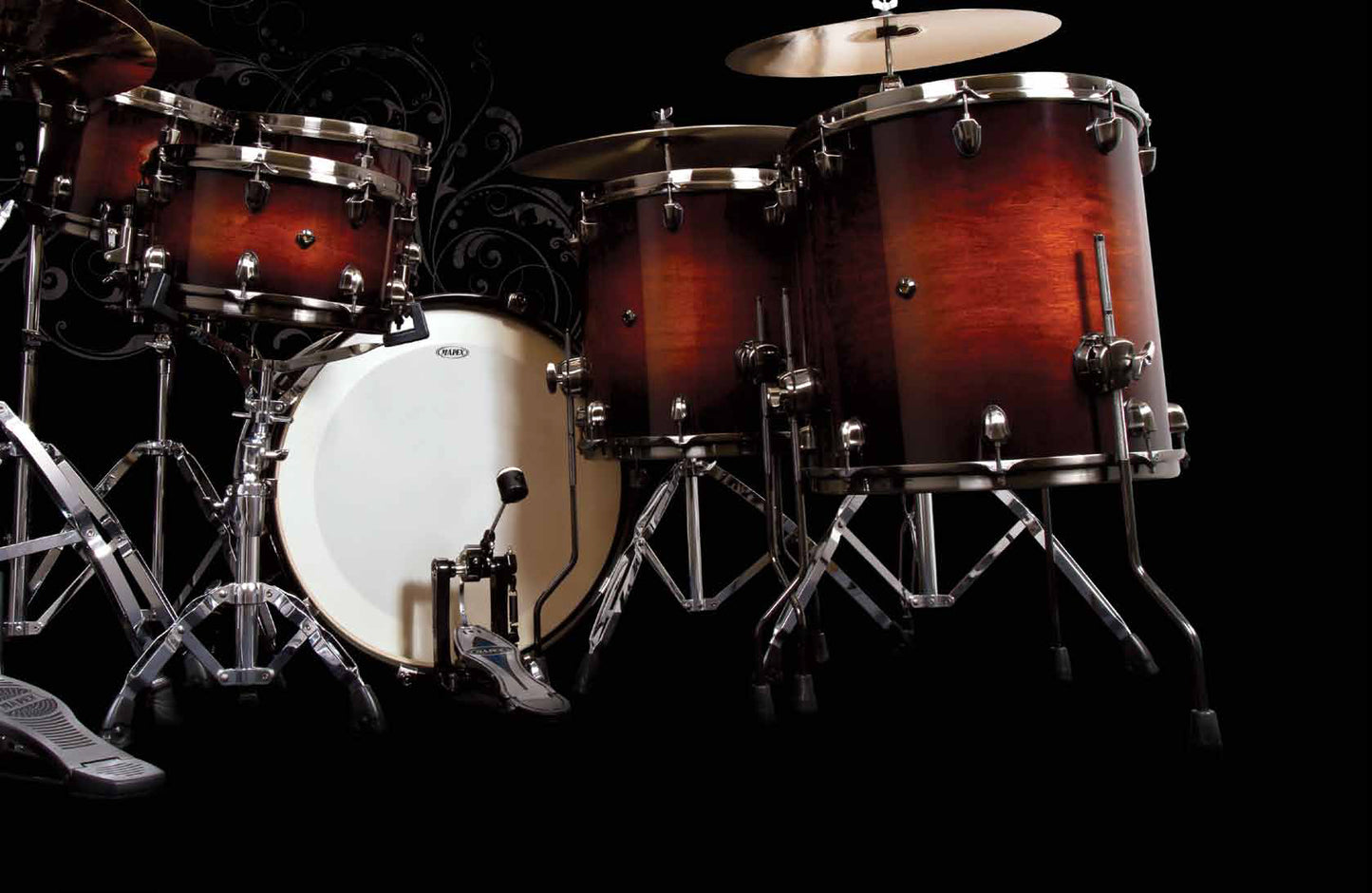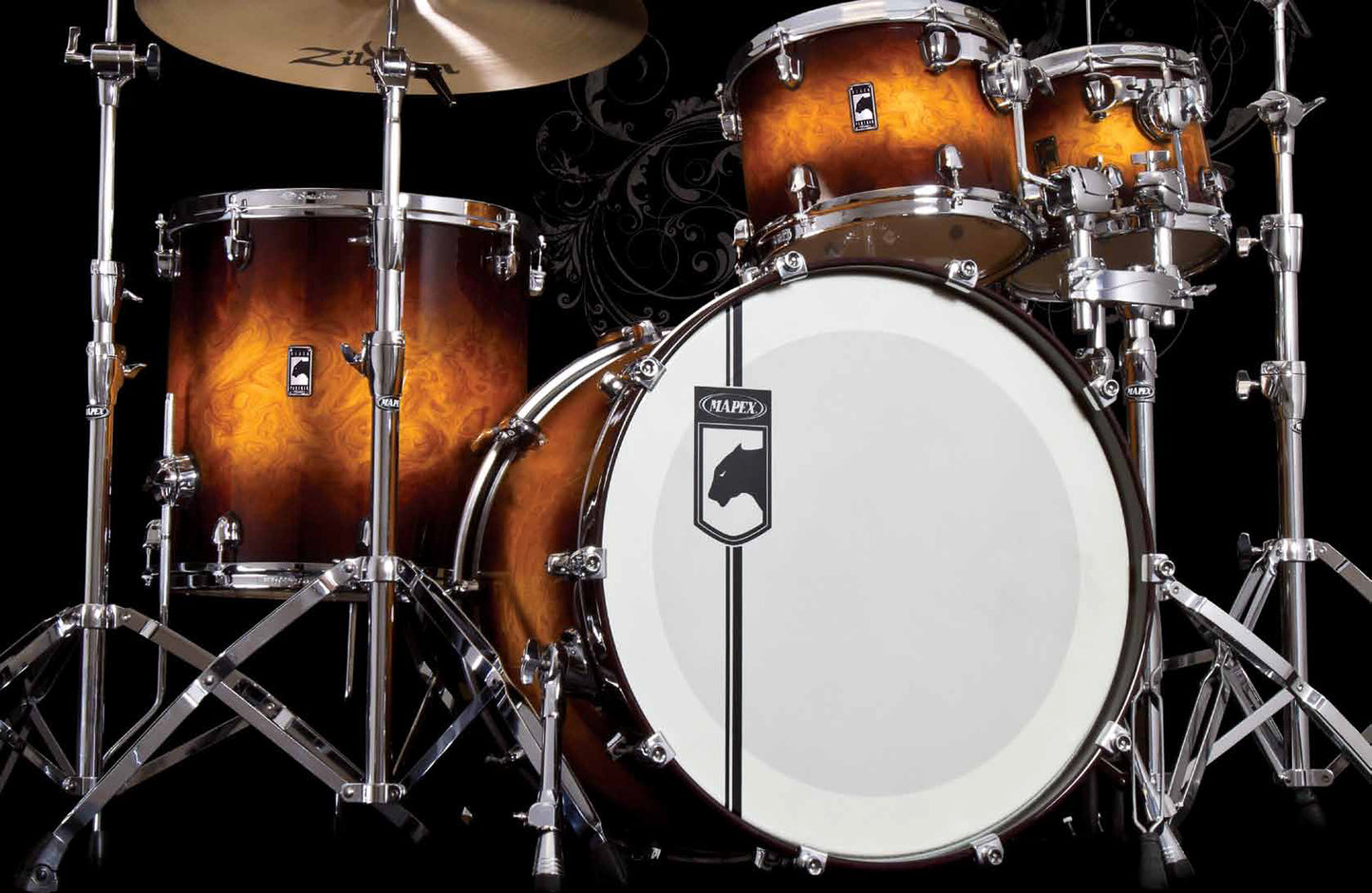 ADAM AUDIO T8V
Recording Magazine tests our new T8V nearfield monitor and draws the following conclusion:" The low...
Read More
Focal Pro
Professional Audio
Our professional monitors are designed from the very beginningto
reporoduce the sound signal without any alteration. These monitors
will meet the needs of the biggest studios as well as the smalles ones.
'Listen to your music, not to your speakers!'
Shop now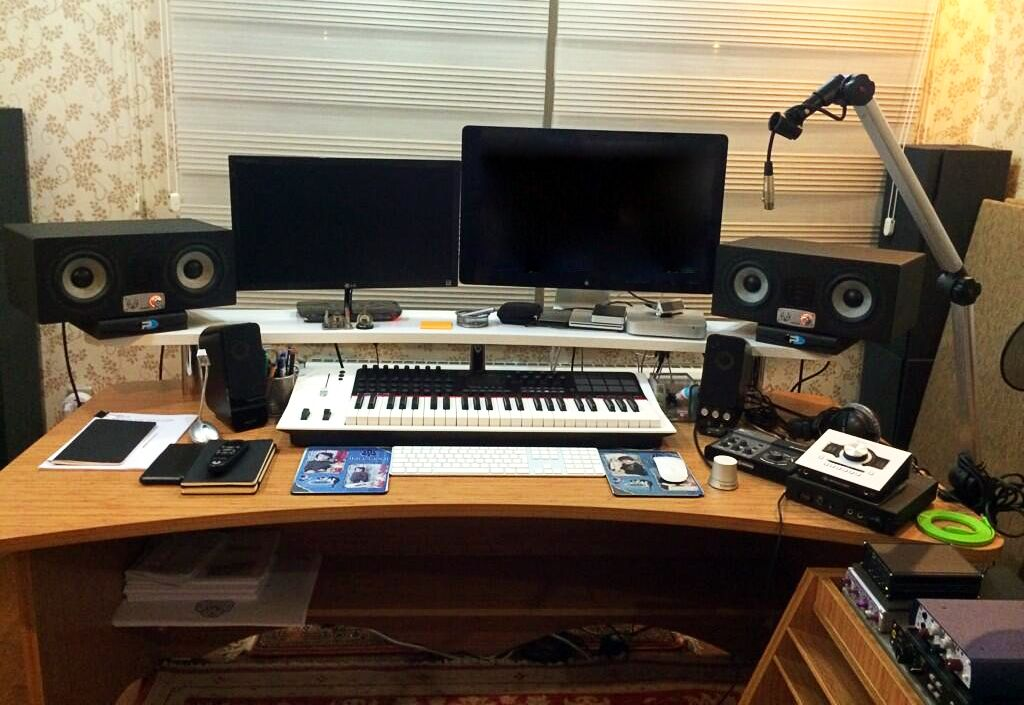 EVE AUDIO
SC4070 WON 37TH TEC AWARD
EVE Audios SC4070 won the 37th Technical Excellence & Creativity (TEC) Award in the category of Studio Monitors.
Shop now