Mooer
Regular price
Rs. 8,849.00
Regular price
Rs. 9,315.00
Sale price
Rs. 8,849.00
Unit price
per
Sale
Sold out
Share
A faithful recreation of a 1967 50 Watt British classic. MOOER sampled an excellent example of this amplifier from the personal collection of Tracii Guns in 2017. Synonymous with 70's classic rock, this MICRO PREAMP goes from crisp, glistening cleans with lots of detail on the blue channel, to classic overdrive with biting mids and just the right amount of low end sag to relive that fully cranked experience of years gone by.
MMOOER MICRO PREAMPS are sonically accurate digital recreations of the preamp sections of popular tube amplifiers. We have developed these by directly analyzing real tube amplifiers using a brand-new technology to capture their sound, dynamics and response. Each Micro Preamp comes complete with dual channels, integrated speaker cabinet simulation, and dual-operating modes to suit the needs of all users.
•    High quality dual channel preamp
•    Independent 3 band EQ, Gain and Volume controls for each channel
•    Speaker cabinet simulation on/off
•    2 different modes for footswitch operation. On/Off or channel A/B
1.DCIN: Connect a DC 9V 300mA centre pin negative power supply 
2.INPUT: Connect your instrument directly or the output of your pre, pre-amp effects like Overdrive, distortion, etc. 
3.OUTPUT: Connect to a power amp or your amplifier's effects return.(Highly recommend using a tube amplifier)
Different power amplifiers will affect the outcome of the final tone.You can also connect directly to a sound card and activate the speaker cab simulation for recording purposes
Note: You can connect your "fx loop" effects, like modulation and time based effects, in between the MOOER preamps output and the input of the power amp (fx return)
View full details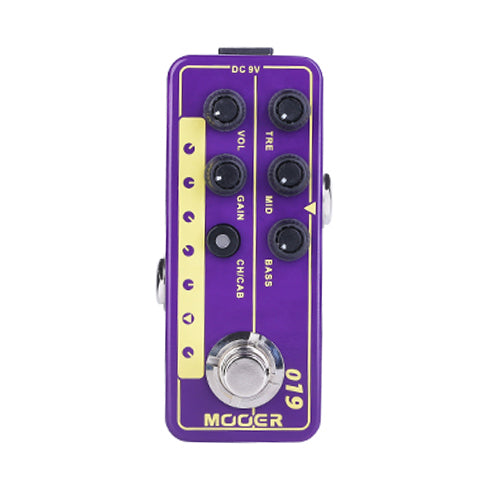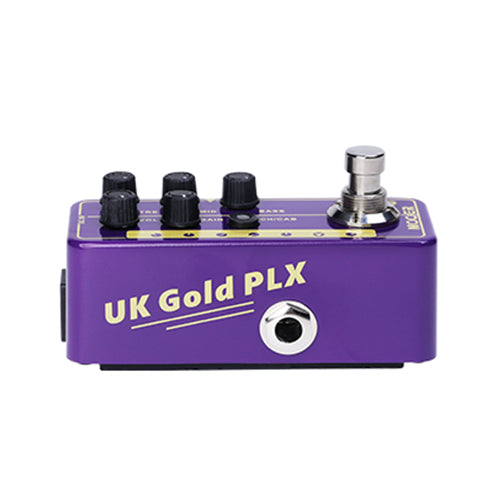 ADAM AUDIO T8V
Recording Magazine tests our new T8V nearfield monitor and draws the following conclusion:" The low...
Read More
Focal Pro
Professional Audio
Our professional monitors are designed from the very beginningto
reporoduce the sound signal without any alteration. These monitors
will meet the needs of the biggest studios as well as the smalles ones.
'Listen to your music, not to your speakers!'
Shop now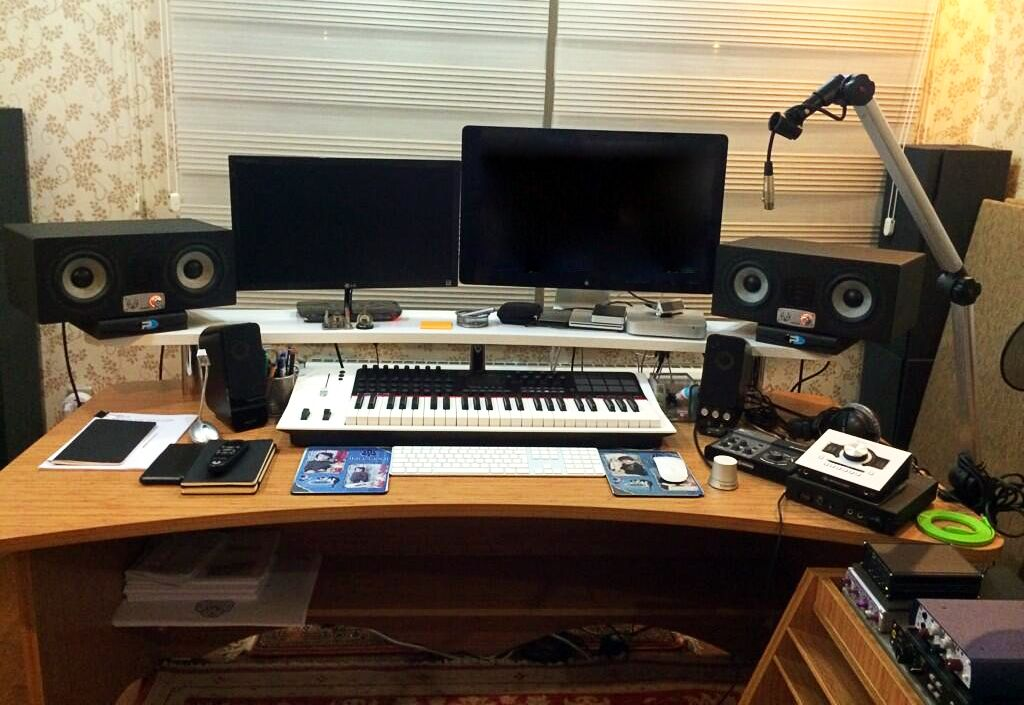 EVE AUDIO
SC4070 WON 37TH TEC AWARD
EVE Audios SC4070 won the 37th Technical Excellence & Creativity (TEC) Award in the category of Studio Monitors.
Shop now