Moog
Regular price
Rs. 853,990.00
Regular price
Rs. 898,600.00
Sale price
Rs. 853,990.00
Unit price
per
Sale
Sold out
Share
Moog One
61-key, 16-voice Programmable, Tri-timbral Analog Synthesizer with 3 Voltage-Controlled Oscillators, 2 Independent Analog Filters, 4 LFOs, 3 Envelope Generators, Arpeggiator, Sequencer, Onboard Effects and Eventide Reverb Suite, and CV I/O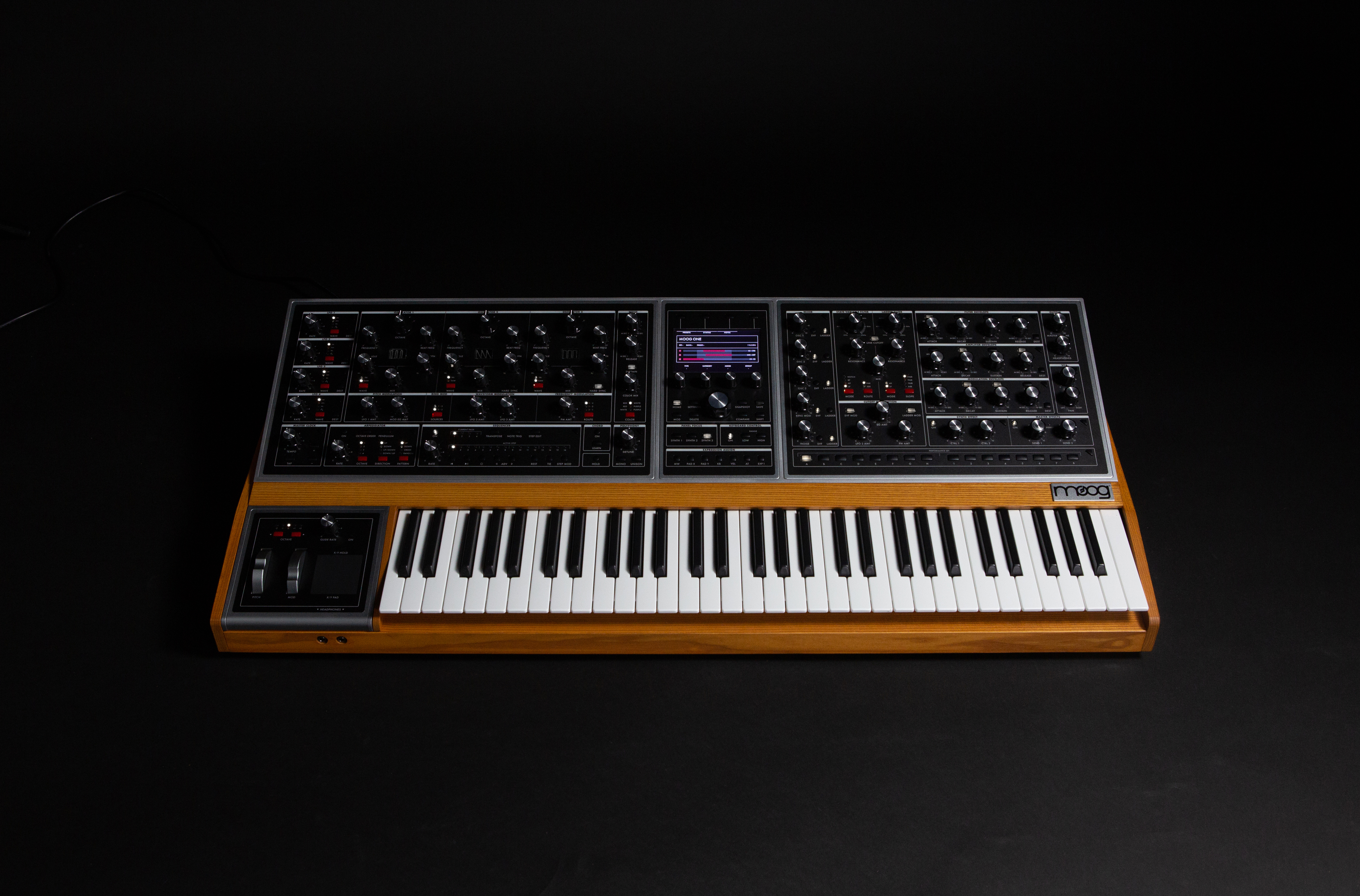 Moog One is the ultimate Moog synthesizer.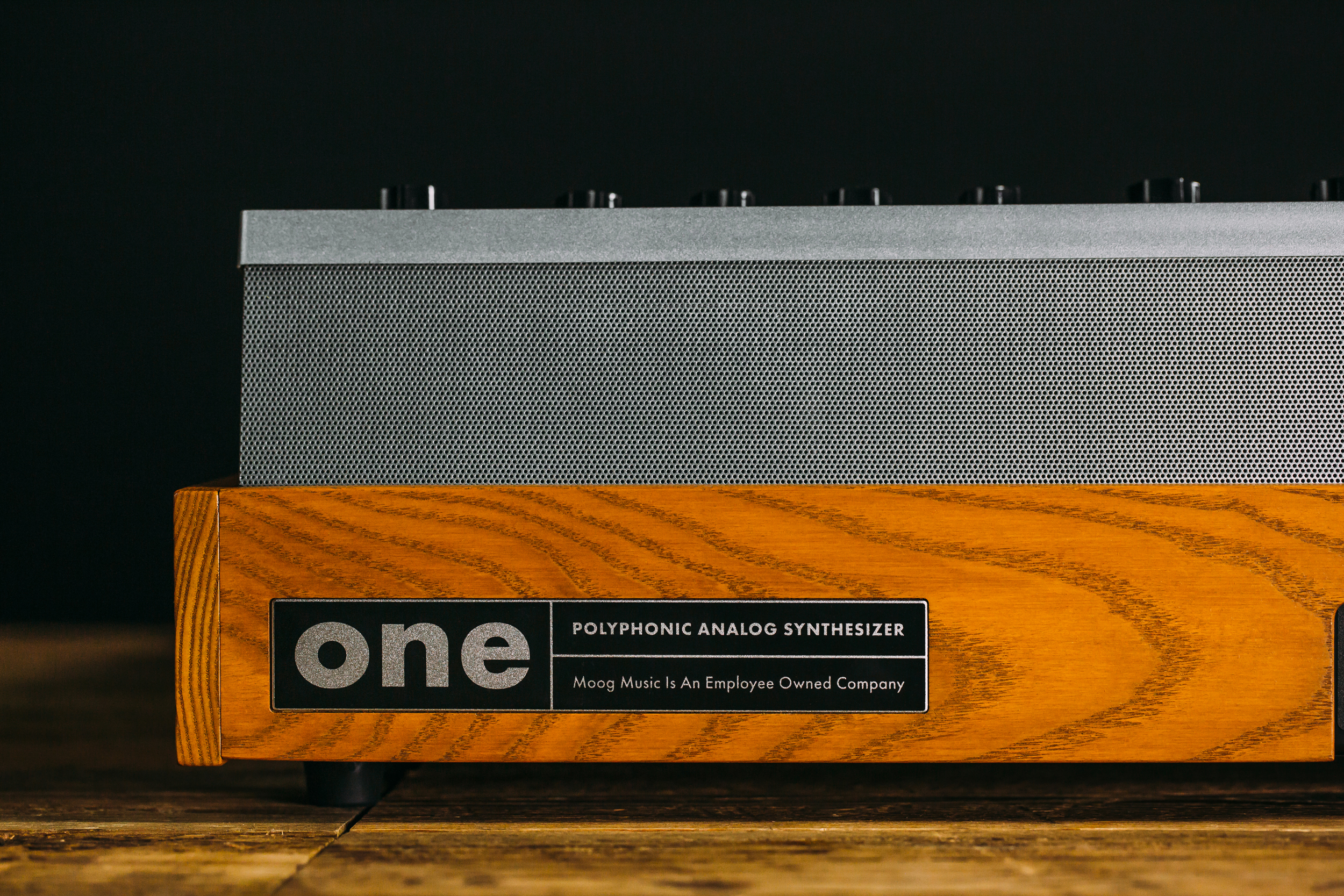 TRI-TIMBRAL, POLYPHONIC, ANALOG SYNTHESIZER.
Available in 16 and 8 voice configurations
VAST NEW REALMS OF SONIC POTENTIAL
3 newly-designed analog VCOs, 2 distinctive analog filters, and a dual source analog noise generator.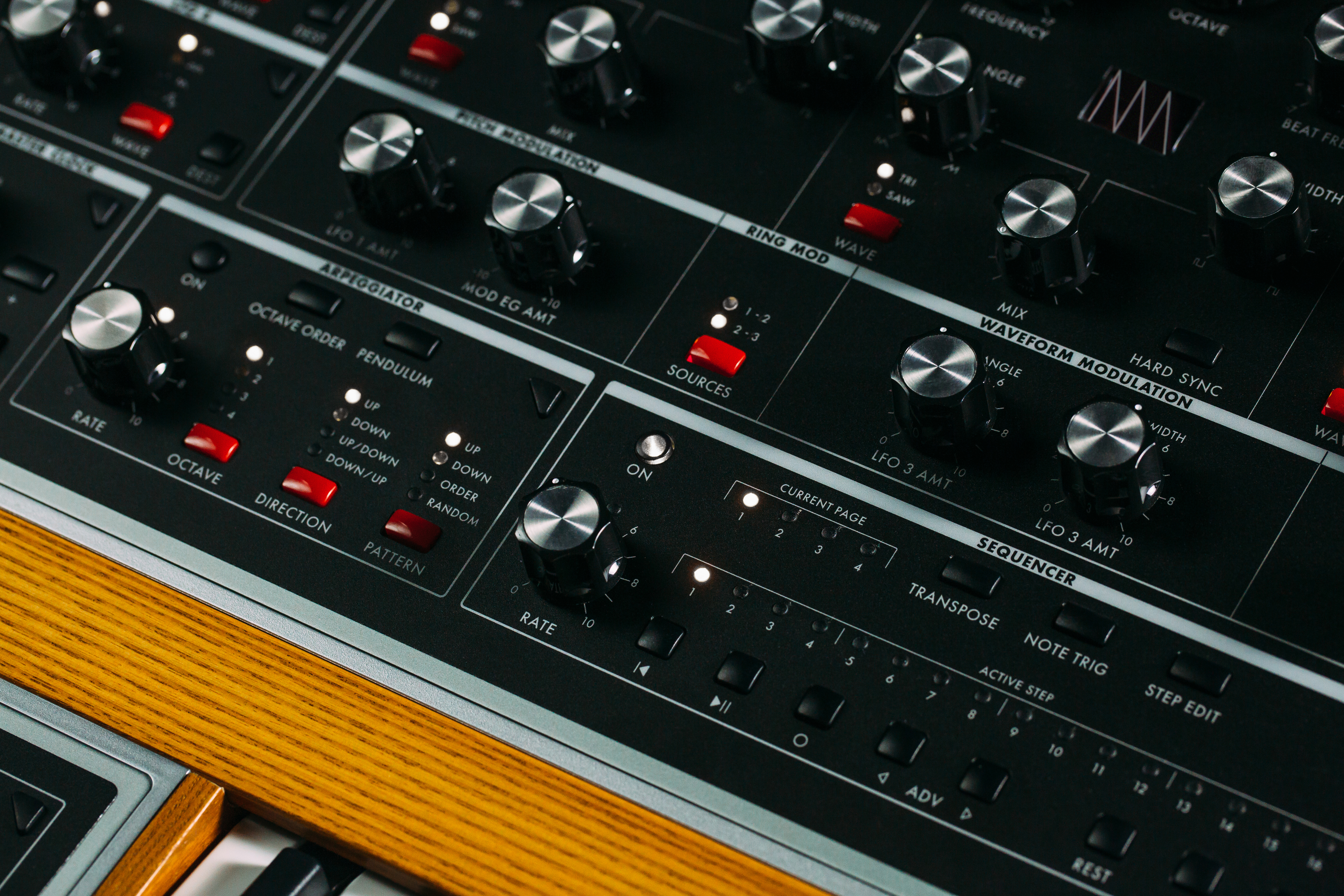 AN ENDLESS EXPANSE OF MOTION AND CREATIVE FREEDOM
Extensive modulation and effects processing, with a suite of professional reverbs from Eventide®.
Moog One is the ultimate Moog synthesizer - a tri-timbral, polyphonic, analog dream-synth designed to inspire imagination, stimulate creativity, and unlock portals to vast new realms of sonic potential. The first polyphonic analog synthesizer sold under the Moog brand in more than three decades, Moog One is the culmination of years of research and has been developed to exceed principal expectations of a polyphonic Moog instrument.

Available in 8-voice and 16-voice configurations, Moog One's polyphonic sound engine is built on the most powerful synthesizer architecture ever employed by a Moog instrument. Per voice, Moog One offers 3 newly-designed analog VCOs, 2 independent analog filters, a dual source analog noise generator, analog mixer with external audio input, 4 LFOs, and 3 envelopes. To deliver an infinitely inspiring performance experience, each of the three timbres can be easily split or layered across Moog One's expressive 61-note keyboard, each with its own sequencer, arpeggiator, and onboard effects library--including a suite of professional reverbs from Eventide®.

Secured in a hand-finished Ash cabinet and aluminum enclosure, Moog One's front panel is equipped with 73 knobs and 144 buttons, inviting physical connection with every sound shaping and performance control. Extended functionality is easily accessed via a per-module "More" button that brings additional parameters into focus using the Moog One center-panel LCD to ensure the most transparent and expedient sound creation experience possible.
Moog One is an unprecedented conduit for the expression of your own creative voice. Sculpt, shape, and transform your own sound with nearly infinite possibilities.
Moog One - A Meditation On Listening
A film introducing the new Moog One Polyphonic Analog Synthesizer, the first analog polysynth released from Moog in over 35 years. Shot on both 8mm film and contemporary digital video, the film is a modern re-imagining of the original 1976 demo video for the Polymoog, Moog's first polyphonic synthesizer.
Exploring the electronic sound of the Moog One, and the transformational power of Listening, the film features some of the world's most accomplished and creative artists: Jeff Bhasker, Suzanne Ciani, Chick Corea, Mike Dean, Robert Glasper, Dick Hyman, Dev Hynes, Mark Mothersbaugh, Mark Ronson, Ryuichi Sakamoto, Dr. Lonnie Smith, and Paris Strother.
View full details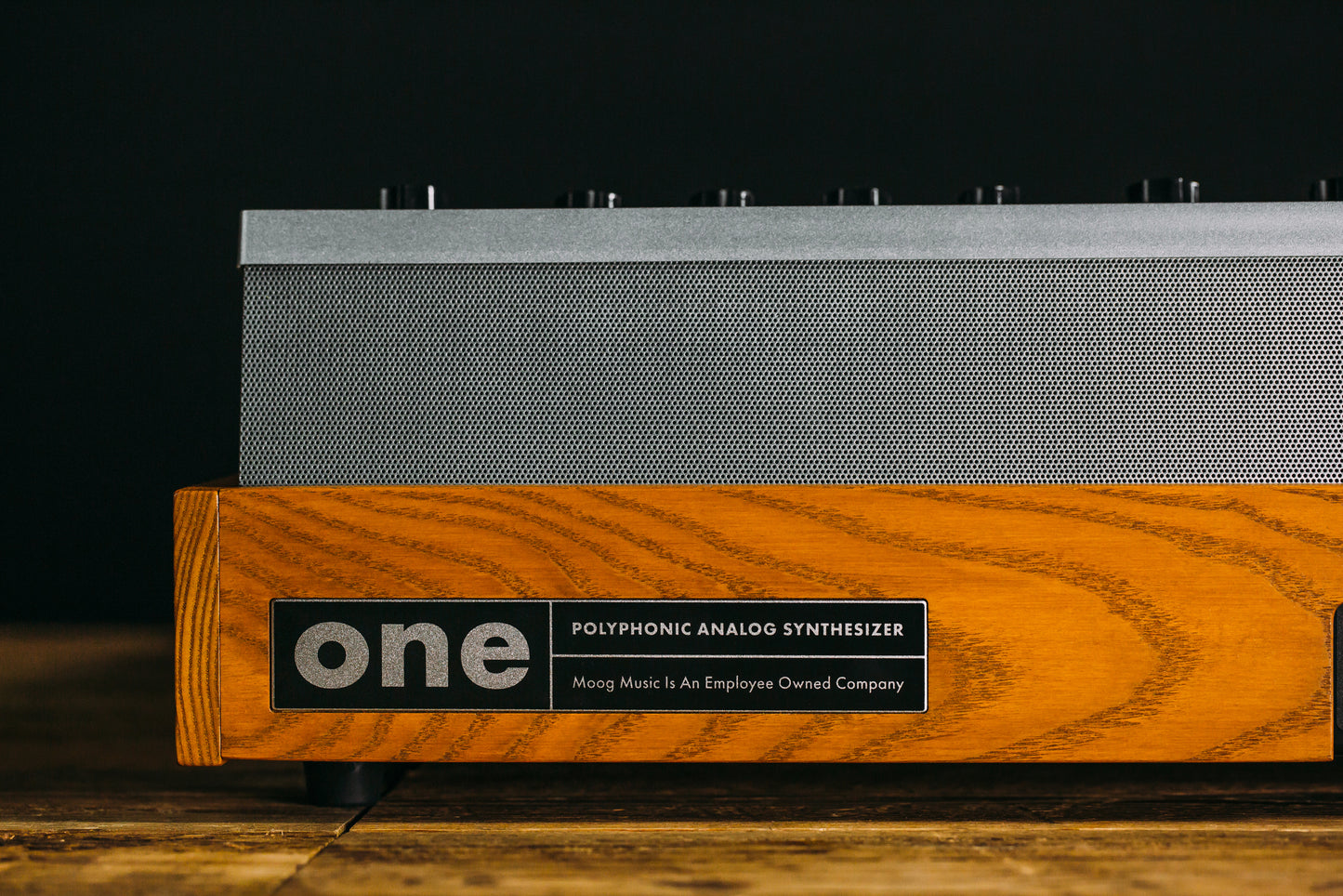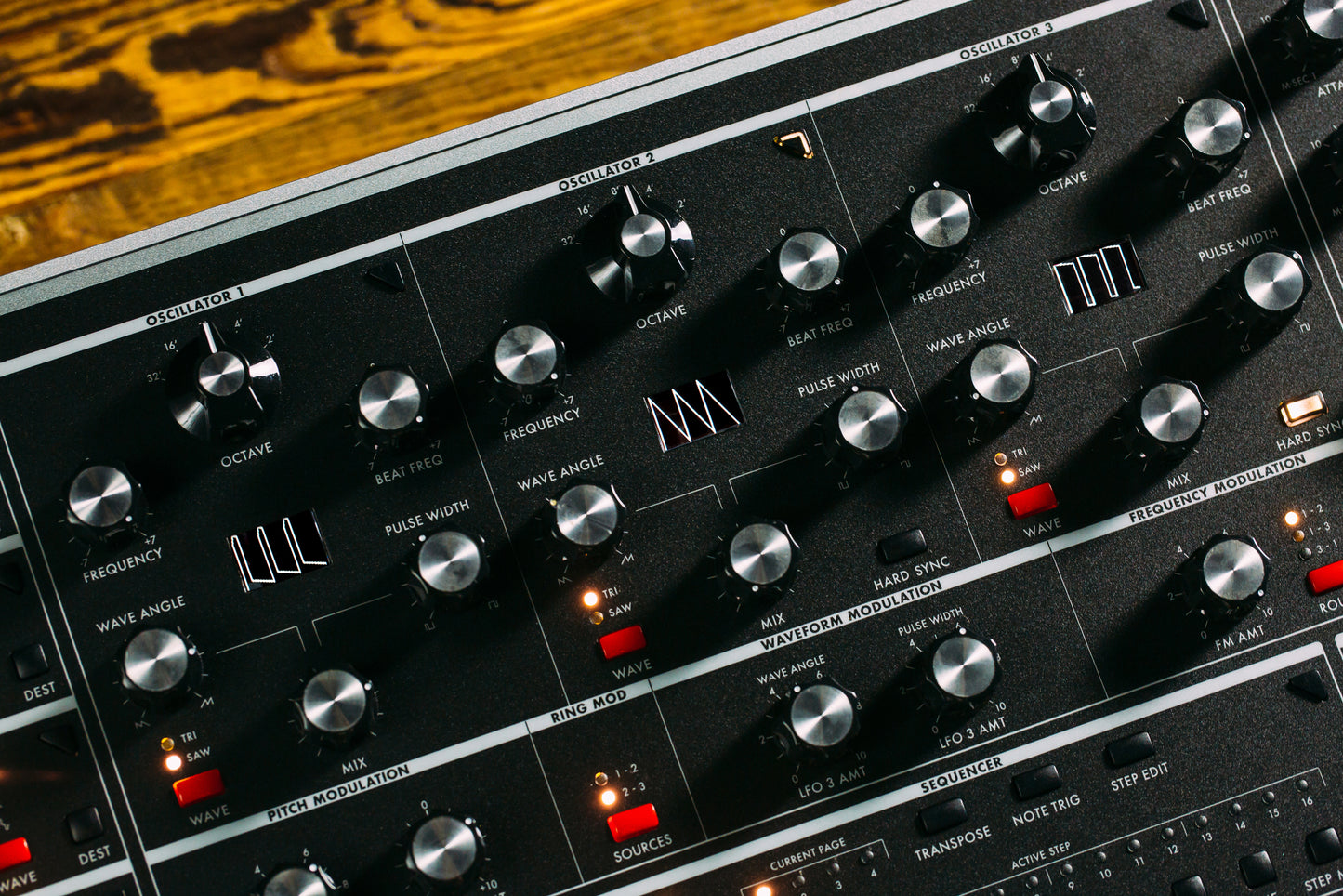 ADAM AUDIO T8V
Recording Magazine tests our new T8V nearfield monitor and draws the following conclusion:" The low...
Read More
Focal Pro
Professional Audio
Our professional monitors are designed from the very beginningto
reporoduce the sound signal without any alteration. These monitors
will meet the needs of the biggest studios as well as the smalles ones.
'Listen to your music, not to your speakers!'
Shop now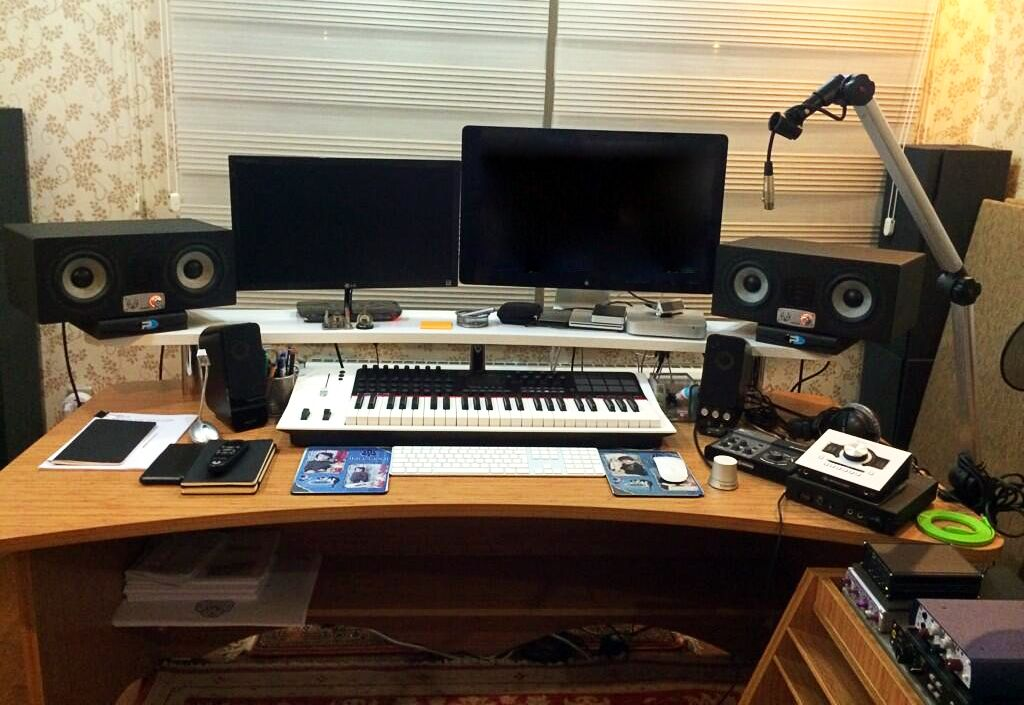 EVE AUDIO
SC4070 WON 37TH TEC AWARD
EVE Audios SC4070 won the 37th Technical Excellence & Creativity (TEC) Award in the category of Studio Monitors.
Shop now