Moog
Regular price
Rs. 181,990.00
Regular price
Rs. 191,100.00
Sale price
Rs. 181,990.00
Unit price
per
Sale
Sold out
Share
Subsequent 37
37-key Paraphonic Analog Synthesizer with 40 Parameter Knobs and 74 Switches. 2 Oscillators, Sub Oscillator, Noise Generator, Multi-Mode Ladder Filter, MultiDrive Control, Arpeggiator, Sequencer, 256 Presets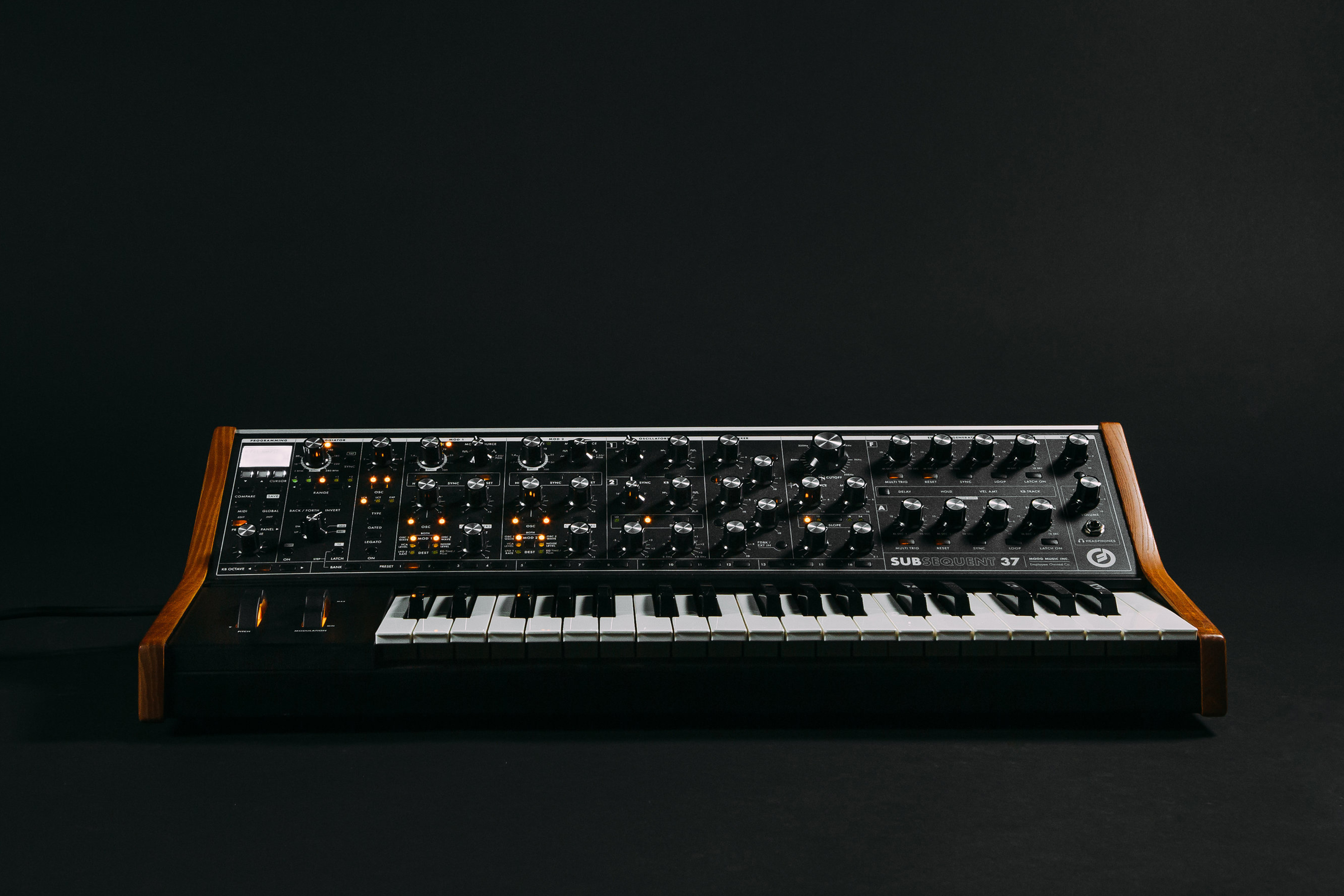 An array of analog sound design tools at your command.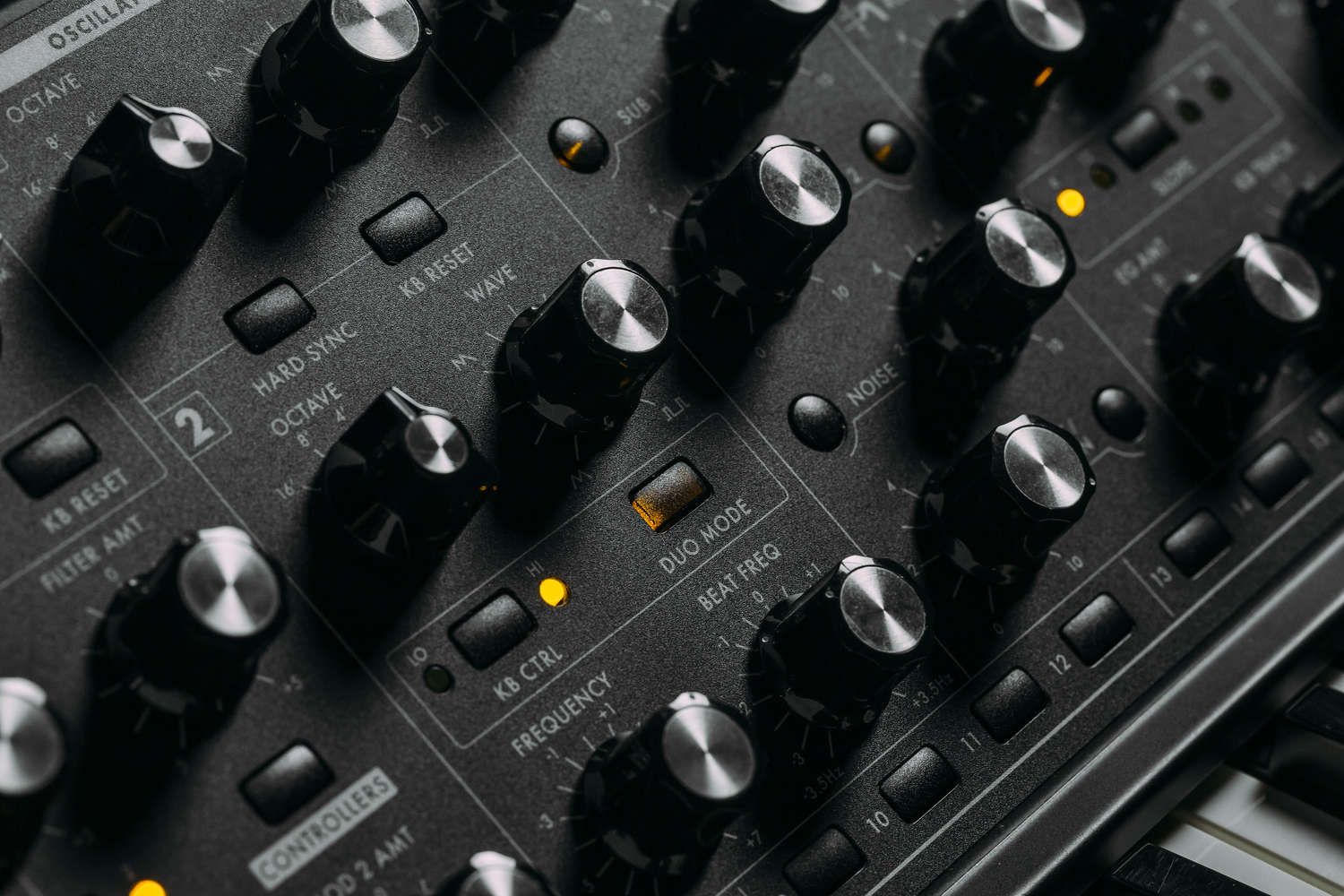 Create new sounds with a wider range of classic clean tones in both mono and duo performance modes.
Moog's transformative Multidrive circuit now extends well beyond the grit and growl of the original Sub 37.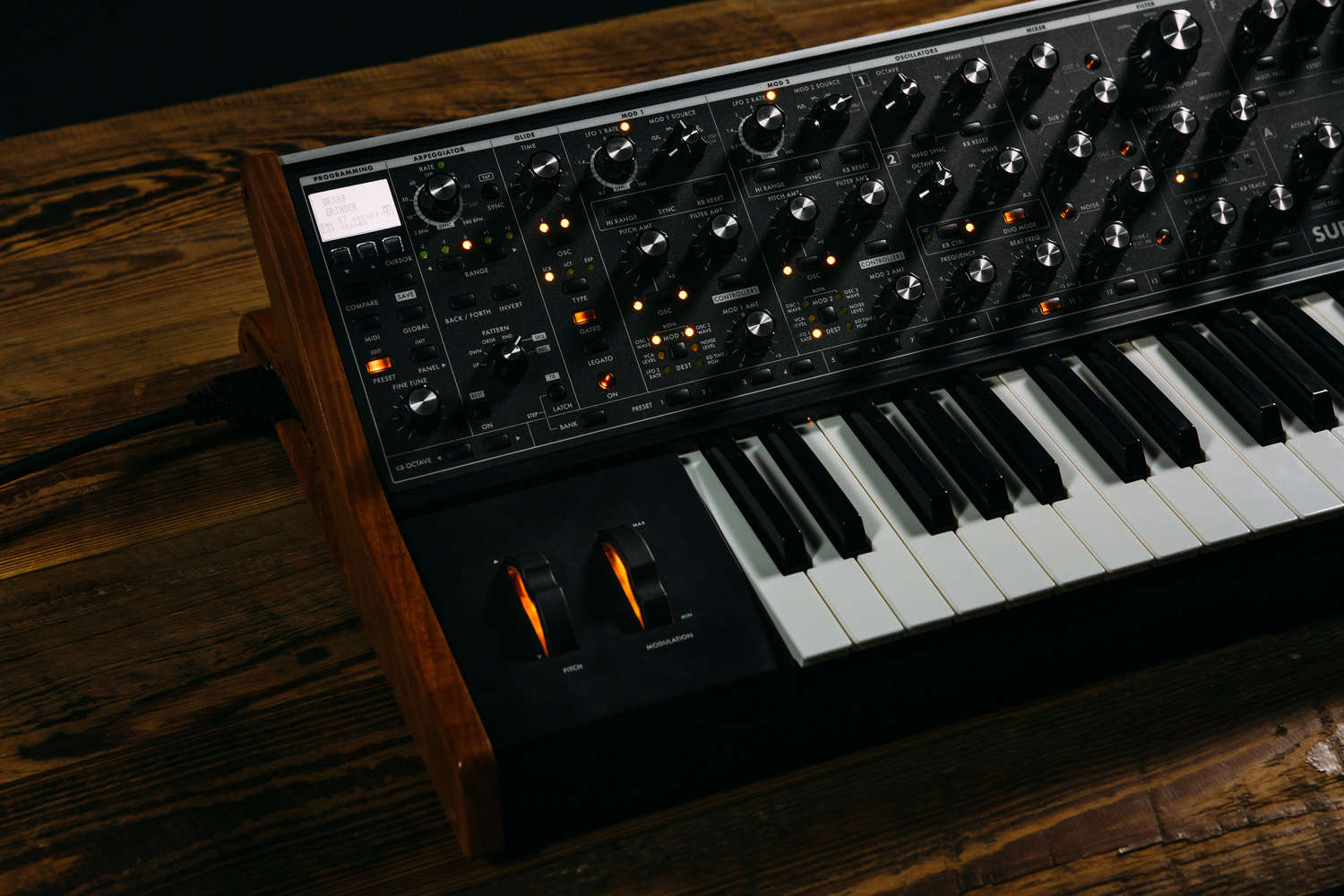 EXTENSIVE SEQUENCING AND MODULATION
2 assignable mod busses, 2 DAHDSR looping envelopes and an ultra-powerful arpeggiator/sequencer
The Subsequent 37 is a (2-note) paraphonic analog synthesizer that builds upon the award-winning design of the ultra-powerful Sub 37 Tribute Edition. Its control panel is home to 40 knobs and 74 switches, placing a vast array of analog sound-design tools and onboard sequencing options immediately at your command. The Subsequent 37 improves upon its source through the implementation of a number of user-requested sonic and functional enhancements. Each enhancement maintains the magic and character of its predecessor while also providing access to new dimensions of sound and improved playability.
The SUBSEQUENT 37 mixer section has double the headroom of that in the Sub 37 Tribute Edition. This provides access to a new range of classic clean tones in both mono and duo performance modes. Leveraging the mixer's newfound flexibility, gain-staging in the Ladder filter has been reshaped to boost harmonic saturation and analog compression, resulting in an overall richer low end. Completing the sonic evolution of the SUBSEQUENT 37 is a re-tuned Multidrive circuit that extends well beyond the grit and growl of the original Sub 37.
"We are really excited to incorporate community feedback into the evolution of an instrument. Adding CV interconnectivity was the starting point, but we have also increased the headroom in the mixer and significantly extended the range of Multidrive, giving the Subsequent 37 CV expanded sonic capability and modular control." - Cyril Lance, Moog Chief Engineer
In addition to the sound engine augmentation, each SUBSEQUENT 37 comes with an upgraded keybed for improved playability, a high-powered headphone amplifier strong enough to drive the most demanding headphones, and a software plugin/editor for both Windows and Mac platforms.
Precision Audio Analysis
In this video, Grammy Award Winner Cory Henry visits the Moog Factory to put the new Subsequent 37 through its paces, and Moog Music's Chief Engineer compares the audio output from the Sub 37 Tribute Edition and the new Subsequent 37 using an audio precision analyzer and oscilloscope.
View full details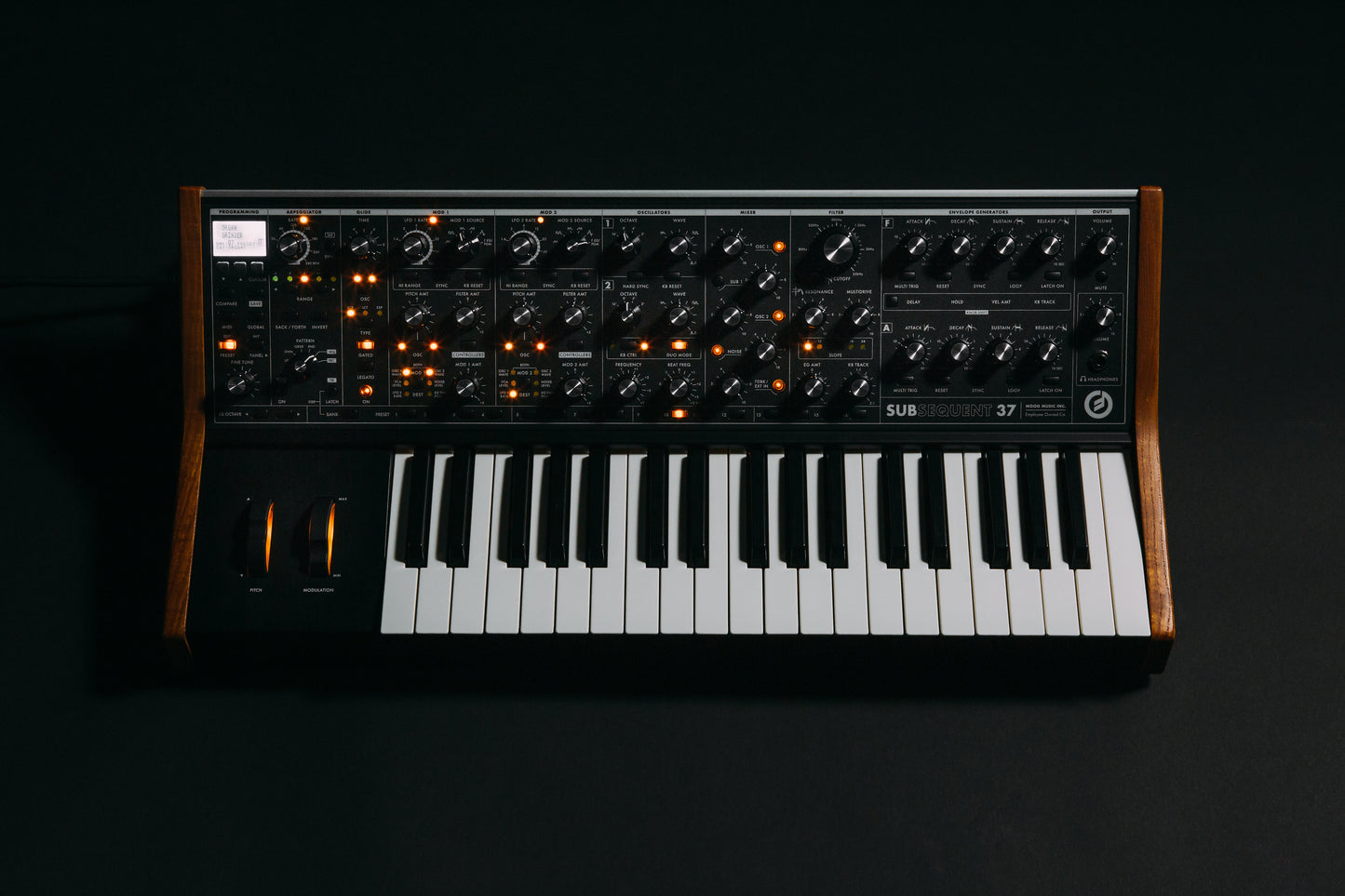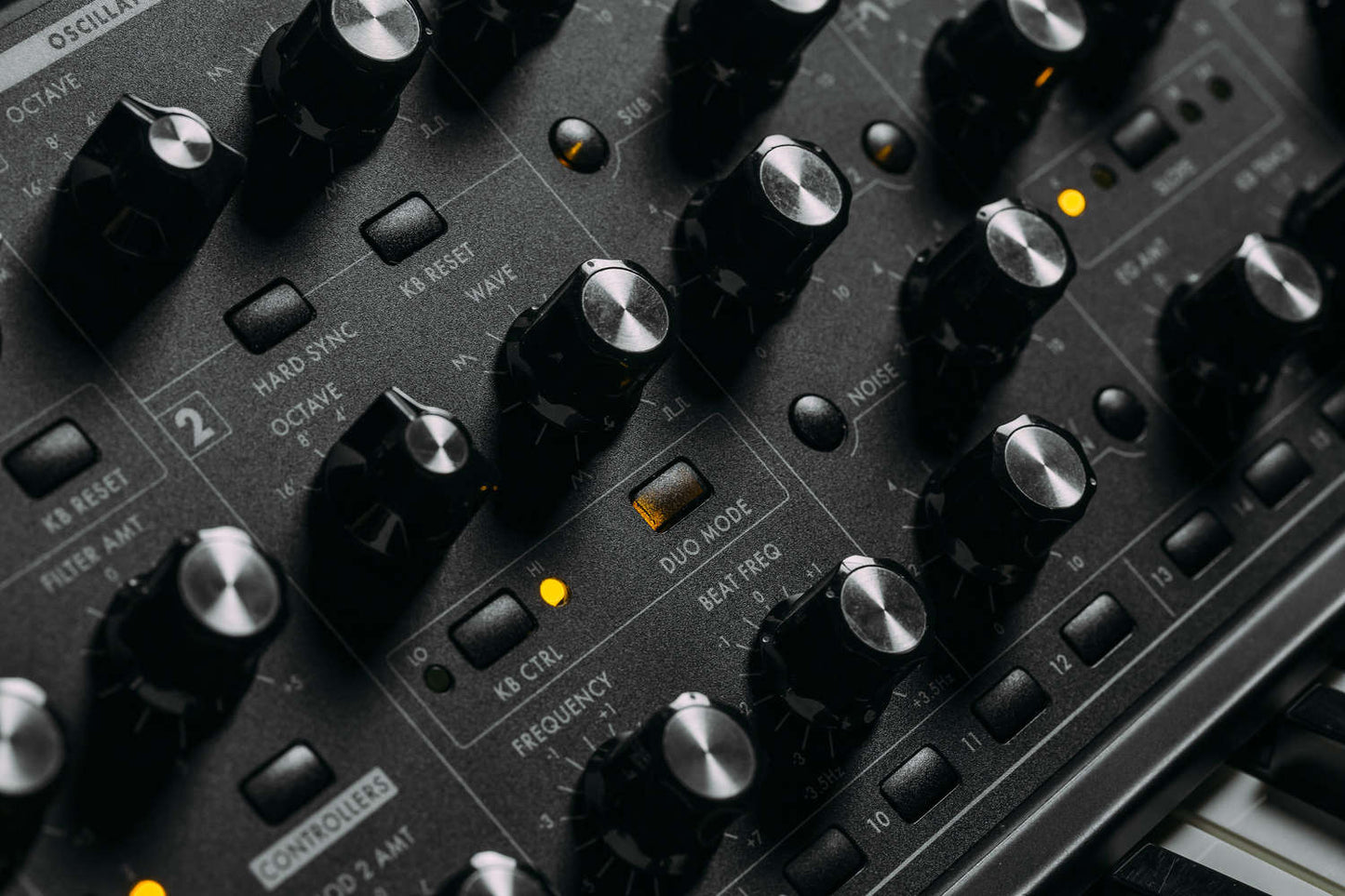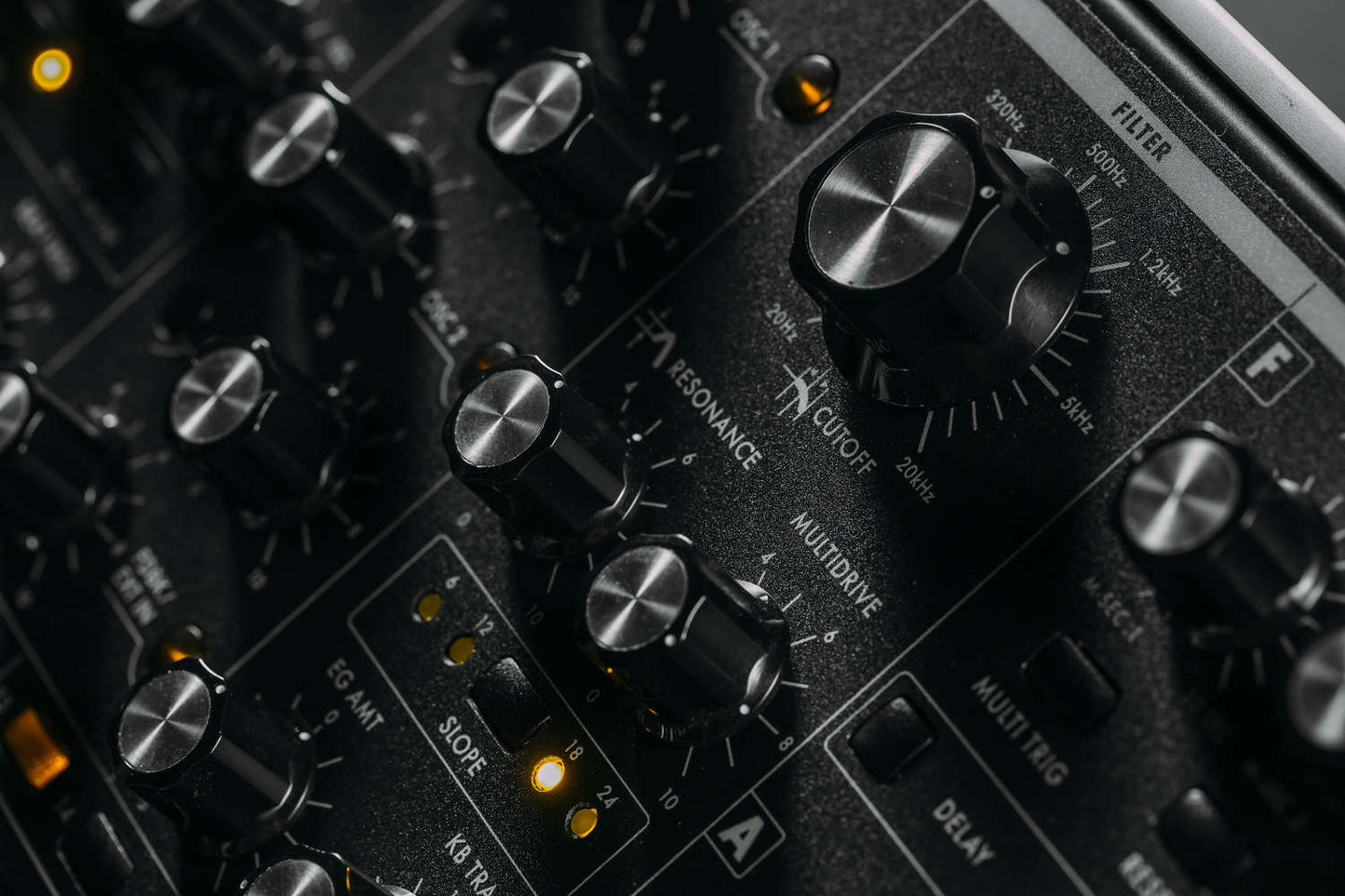 ADAM AUDIO T8V
Recording Magazine tests our new T8V nearfield monitor and draws the following conclusion:" The low...
Read More
Focal Pro
Professional Audio
Our professional monitors are designed from the very beginningto
reporoduce the sound signal without any alteration. These monitors
will meet the needs of the biggest studios as well as the smalles ones.
'Listen to your music, not to your speakers!'
Shop now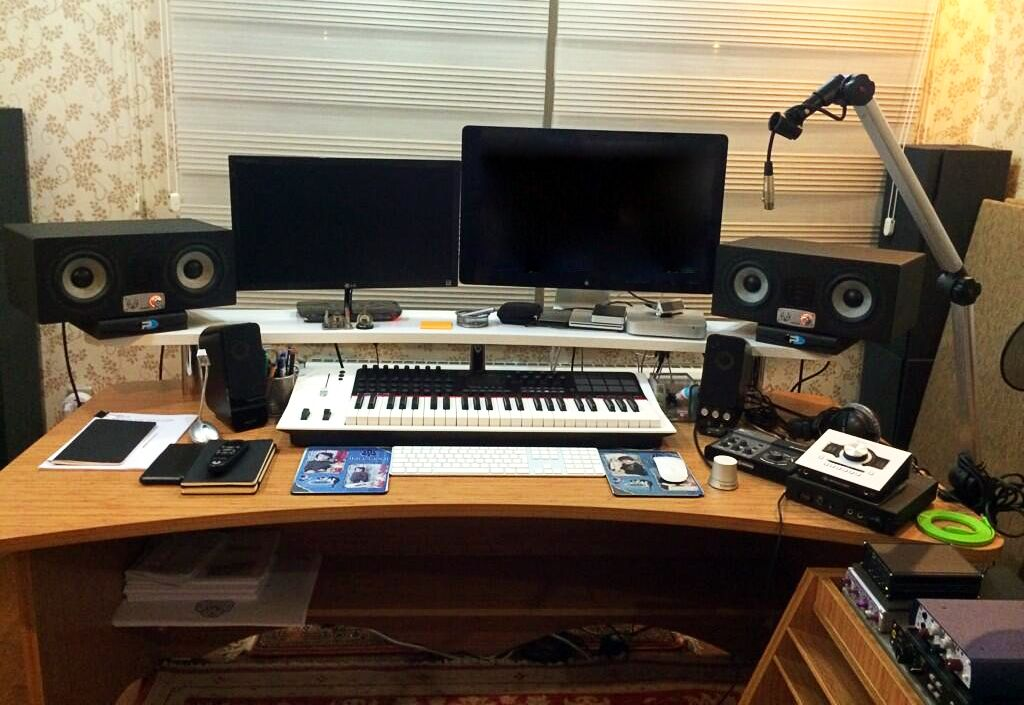 EVE AUDIO
SC4070 WON 37TH TEC AWARD
EVE Audios SC4070 won the 37th Technical Excellence & Creativity (TEC) Award in the category of Studio Monitors.
Shop now