Share
Sontronics
Regular price
Rs. 54,687.00
Regular price
Rs. 57,565.00
Sale price
Rs. 54,687.00
Unit price
per
Sale
Sold out
DRUMPACKS
Five- and seven-piece condenser mic sets designed especially for drums
Our five-piece DrumPack includes our DM-1B for kick, DM-1S for snare and three DM-1T for tom tom plus four mic clips for the DM-1S and DM-1T, all packed securely in a rugged ABS flightcase that will keep your mics safe whether you're recording live or in the studio.
Our seven-piece DrumPack Plus features all of the above plus a pair of our versatile STC-10 pencil condensers, which can be used for stereo overhead recording or for individual drums. Both represent an incredible saving on buying the mics individually and are key to achieving mind-blowing drum recordings!
The Sontronics DrumPack and DrumPack Plus represent the easiest and most cost-effective ways of getting your hands on a set of our DM-series condenser mics that we designed specifically to get the very best results from drums.
A favourite with
drummers, engineers
and producers
Finely tuned mics
give a perfect
drum sound
Capture every
characteristic of
each drum
Save £££s on
buying the mics
individually
"The moment I first used your drum mics, I was just blown away by how amazing they sounded!"
Mark Rankin, Producer/Engineer (Adele, Florence + The Machine)
Each of our DM-series mics features additional attenuation giving them incredible SPL handling
Sontronics' DM-series microphones were designed and developed over a three-year period by founder Trevor Coley, working alongside top UK drummers, producers and engineers. 
Each mic has been specifically tailored to capture the perfect sound from each of your drums, from the boom of your toms and the crack of the snare to the resonant thud of your kick. 
Our DM-series mics have received rave reviews and have appeared in the studio set-ups and on the touring kits of some of the world's best drummers, including Aerosmith's Joey Kramer, Muse's Dom Howard,The Offspring's Pete Parada and session drummer Steve White. 
Together or individually, our DM-1B, DM-1S and DM-1T (along with the STC-10s) are your passport to drum recording perfection.
Sontronics' DrumPack and DrumPack Plus are designed to be your go-to solution for recording drumkits, but each of the mics can also be used separately for individual drums or percussion instruments such as djembe, tabla, cajón, congas and more.
"Sontronics drum mics truly capture my drums without any need for any enhancement or treatment. They just sit in the mix and sound amazing!"
Pete Parada, Drummer (My Chemical Romance, The Offspring)
TECHNICAL SPECS

MIC TYPE
5- and 7-piece
condenser
mic sets
POLAR PATTERN
Cardioid
(each mic)
FREQ. RESPONSE
DM-1B: 20Hz to 20kHz
DM-1S/T: 30Hz to 20kHz
STC-10: 30Hz to 20kHz
PAD
DM-1B: -15dB
DM-1S/T: -10dB
STC-10: -10dB
FILTER
Linear/75Hz
(STC-10 only)
MAX.SPL
DM-1B: 155dB
DM-1S/T: 135dB
STC-10: 130dB
CONNECTOR
3-pin XLR
(each mic)
POWER
Phantom power 48V
(±4V) required
(each mic)
WEIGHT
DM-1B: 829g
DM-1S/T: 86g each
STC-10: 125g
DIMENSIONS
DM-1B: 144 x 72 x 72mm
DM-1S/T: 91 x 22 x 22mm
STC-10: 150 x 21 x 21mm
Click for the full list of technical specifications and frequency response graphs
View full details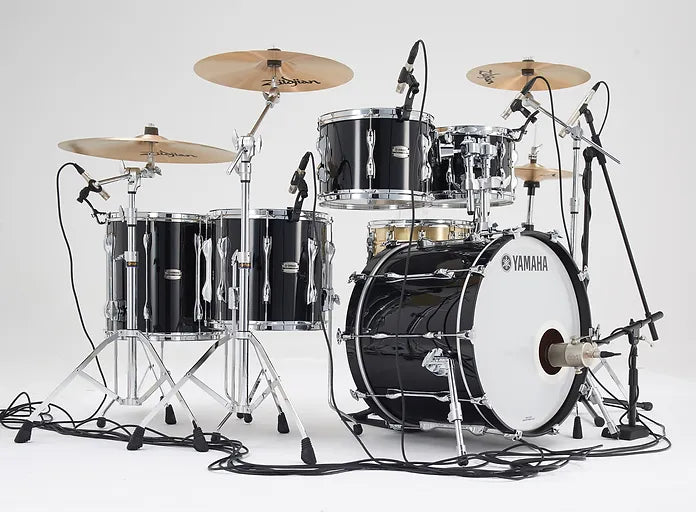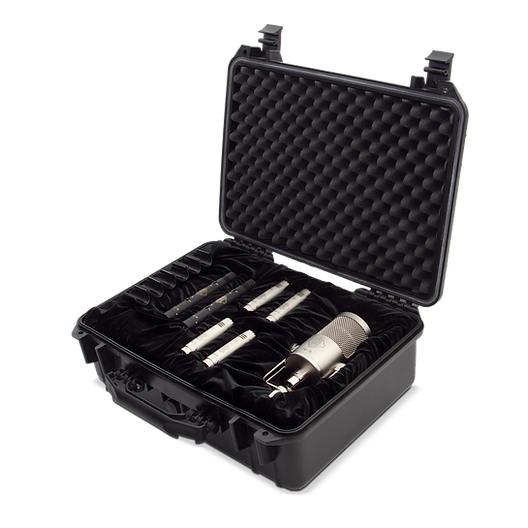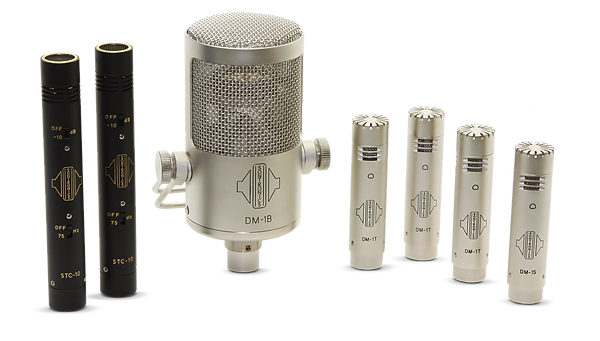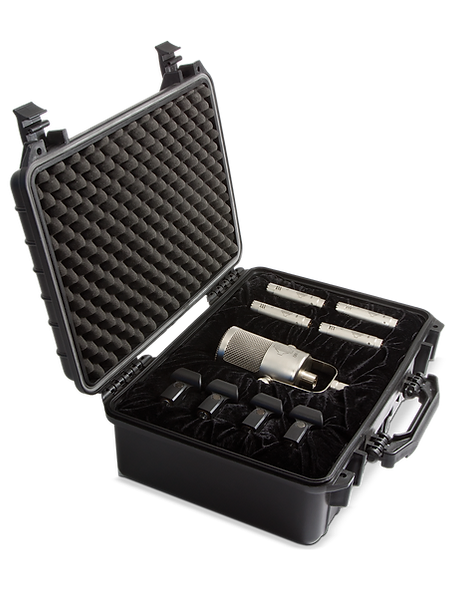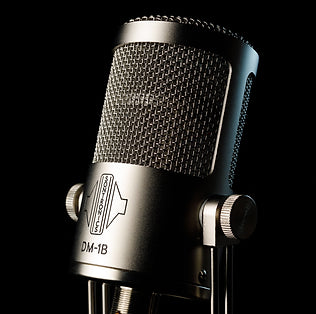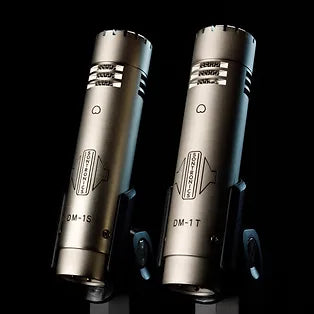 ADAM AUDIO T8V
Recording Magazine tests our new T8V nearfield monitor and draws the following conclusion:" The low...
Read More
Focal Pro
Professional Audio
Our professional monitors are designed from the very beginningto
reporoduce the sound signal without any alteration. These monitors
will meet the needs of the biggest studios as well as the smalles ones.
'Listen to your music, not to your speakers!'
Shop now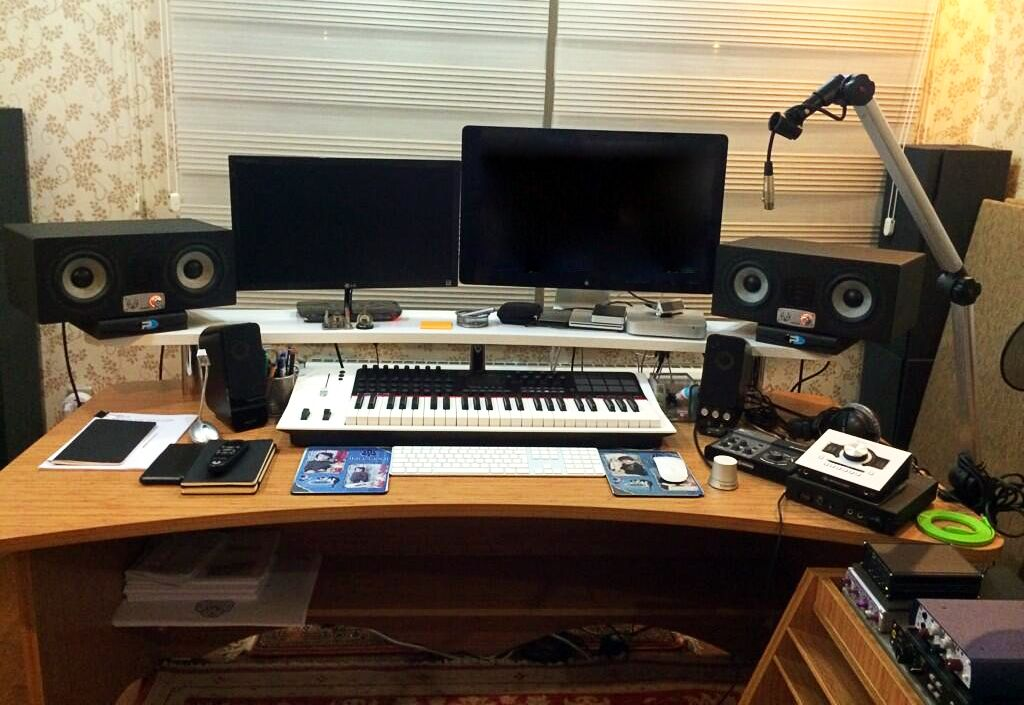 EVE AUDIO
SC4070 WON 37TH TEC AWARD
EVE Audios SC4070 won the 37th Technical Excellence & Creativity (TEC) Award in the category of Studio Monitors.
Shop now