Share
Sire
Regular price
Rs. 143,775.00
Regular price
Rs. 151,342.00
Sale price
Rs. 143,775.00
Unit price
per
Sale
Sold out
Product Description
Sire Marcus Miller Bass Guitars V10 SWAMP ASH 5 STRING NT
Sire Bass Guitar V10 (2nd Gen)
with Marcus miller
Living legend and His Bass
Marcus Miller and SIRE wishes to see everyone enjoying and playing music.To make this happen, Marcus Miller and SIRE have been on a mission for the past several years to build the best quality bass at an unbelievable price, making it available to everyone.The result is a new line of Marcus Miller bass models that have an amazing sound, fantastic new look, and are high quality but with an extraordinary low price.We are ecstatic that SIRE Marcus Miller basses are now available to everyone with a new hope that more people will be able to play and enjoy the music they love.
Roasted Flame Maple Neck & Fingerboard
The Roasted Flame Maple Neck & Fingerboard, processed through a special kiln drying process, gives a similar effect to the wooden structure of a well-managed old vintage instrument. The tonal density is softened like a sound feature on an aged vintage instrument, giving it a natural resonance
SOLID MAPLE TOP + FLAMED VENEER
Finished with a Solid Maple Top and Flamed Veneer, covering the Ash body for a stronger, clearer, full-bodied sound
Rolled Fretboard Edges
What only custom shops can achieve, is now on the Sire 2nd Gen. These rounded edges will give users a firmer and more natural grasp compared to other typical fretboards
Marcus Miller Heritage-3 Preamp System
Top notch 3-band EQ preamp newly developed for this series in order to meet the needs of Marcus Miller's versatility and to cover various styles of music
Roasted Flame Maple Neck & Fingerboard
Roasted Flame Maple Neck is a neck manufactured through a special kiln drying process that changes the composition and texture of the wood by heating the wood to a temperature above 300 °C in an oxygen free environment to prevent combustion. The Roasted Flame Maple Neck produced through this special drying process increases the strength, yet it is lighter in weight. After this process, the wood becomes more stable and less susceptible to humidity variations. This gives a similar effect to the wooden structure of a well-managed old vintage instrument which has a sound feature that improves the tone density and increases sustain. 
In addition, it has a beautiful appearance that looks like it is roasted by fire, giving you a stunning, high quality design. The fingerboard is also a Roasted Flame Maple Fingerboard. Together with the rugged, dense sound of the Roasted Flame Maple neck, the Maple Fingerboard's high-frequency range is able to produce a crisp and vivid sound. 
INLAY – ABALONE BLOCK
The inlay of the fingerboard is made with natural mother-of-pearl block. We have achieved premium quality design quality by applying natural mother-of-pearl inlays, which is mainly applied to high-priced guitars.
ROLLED FRETBOARD EDGES
[TRUE CUSTOM SHOP FEATURE]
We have taken the overall playability to the next level with the ROLLED FRETBOARD EDGES.What only custom shops can achieve, is now available in the Sire 2nd Gen series. These rounded edges will give players a firmer and more natural grasp, compared to the typical fretboards.We were well aware of the difficulties we would face in our ambition to apply the rolled fretboard edges in a mass production factory. Together with the production team, we worked tirelessly to make this theory a reality.This was quite a challenge, almost an impossible mission.We tried making several adjustments to the production process and even introduced a new machine. Since our Sire basses also have bindings, this made it exceptionally challenging, way beyond our imaginations. But eventually, we found the answers and we are ecstatic to present the Rolled Fretboard Edges in all our 2nd Generation models.
The rear side of the V10's neck is asymmetrical, different from your typical symmetrical necks. In other words, the top part of the neck is more rounded, while the bottom is slightly slimmer.  This will give players a more comfortable feeling in the low string area and allow for a more natural, fluid movement to the high notes.  Players will be able to have a more sturdy and relaxed grip.
The V10 was designed with much attention to the neck. Together with the rolled edges and asymmetrical neck structure, players will be able to give their best performance by comfortably being able to play for a longer period of time.
DOUBLE CARBON FIBER REINFORCEMENT ROD
– APPLIES ONLY TO 5 STRING NECKS
Sire's 5 string bass guitars are made with Double Carbon Fiber Reinforcement Rods. 5 string bass guitars tend to have weak neck binding structures due to strong string tensions. For this reason, many high-end 5 string basses are made with Carbon Rods. Therefore, to maintain neck stiffness and stability, two carbon rods are applied to all Sire's 5 string bass guitars. We call this Double Carbon Fiber Reinforcement Rod.
MARCUS HERITAGE-3 Preamp
[CORE TECHNOLOGY FOR EXCELLENT SOUND]
SIRE's unique preamp system is a perfect example that represents our technology and philosophy that is integrated into our instruments.With multiple tone controls, players have total command to achieve the perfect tone they desire. The use of 18v batteries enables the player to attain unaltered natural sounds with strong and powerful outputs. With the 3-band EQ, players are able to carry out versatility in sounds that will be suited for all music sessions and performances. All models are built with the option of both active and passive modes. Even in the passive mode, the volume, tone, and pickup balancer are fully functional, giving the players more control of the tone in any mode.
All models also come with swappable midrange control options that Marcus Miller advocates as a must have option. The middle frequency control knob allows the players to set the sound frequency to anywhere between 80Hz~2,000Hz. This option will be very handy when trying to find the desired sound
MARCUS Premium-J REVOLUTION SET
JAZZ BASS TYPE
Jazz bass type is the industry's standard bass model with its signature vintage sound.This is an all-around bass that is suitable for fingering, slapping, and other techniques and styles of playing.With both a classic and modern feel and design, this new bass can produce the desired sound for all genres of music from soft to even strong metal grunge.
BODY MATERIAL
SWAMP ASH+SOLID MAPLE TOP+FLAMED VENEER
SOLID MAPLE TOP+FLAMED VENEER
The top plate of the body is finished with a Solid Maple Top and Flamed Veneer that covers the Ash body. The Solid Maple Top produces a rich, clear, and vibrant tone. In addition, the sharp and luxurious wood pattern of the Flamed Veneer has improved the quality of the design.
CURVED TOP
The part of the bass where the player's arms touches the edge of the body is designed with a Curved Top, giving the player more comfort and stability during their performance.
TRANSPARENT PICKGUARD
SIRE V10 models come with a transparent pickguard. A transparent pickguard protects the body's exterior from being obscured, which prevents the body from scratches during performances. The transparent pickguard is provided separately so the player can choose whether they want to mount it or not.
 SWAMP ASH
Premium Swamp Ash tone wood is usually found in higher priced instruments. Swamp Ash tone wood is known to produce a well-balanced tone. It is highly resonant and offers a nice balance of pleasant highs, firm lows, and a slightly scooped midrange which is great for slap playing.The characteristics of this wood enable players to emulate Marcus Miller's tone a step further.
MARCUS HEAVY MASS STANDARD BRIDGE
Marcus Miller SIRE V10 bass is equipped with the newly designed Marcus Heavy Mass Standard Bridge which was specially developed at the request of Marcus Miller. This bridge has characteristics of a vintage jazz bass but with heavy mass saddles, giving the bass a rich and punchy sound. The new Marcus Heavy Mass Standard Bridge is a string-through body bridge mechanism that allows a tighter, more accurate, and stable tone.
STABLE AND ACCURATE TUNING
Tuning Gear : Sire Premium Open Gear
Equipped with SIRE's own premium open gear machine heads developed with accurate gear ratio, the machine heads are very reliable in tuning.
BONE NUT
The nut is one of the most important parts of the guitar that influences the performance, playability, and tone of the instrument. Depending on the quality of the material and elasticity, the nut can either improve or degrade the sound. Although the bone nut is more costly and harder to work with, it is considered to deliver more balanced, clearer and smoother tones than plastic or other materials.
EASE OF PLAYABILITY
1 PIECE HARD MAPLE NECK
The neck is made with one-piece Canadian hard maple. The hardness and strength of the hard maple minimizes the movement and stabilizes the neck to maintain its original shape and condition.The one-piece neck also minimizes the loss of vibration and maximizes the tone sustainability for a lasting tone.
BATTERY COMPARTMENT
The battery insertion compartment has changed from a plastic cover to an Ash wood battery cover for longer lasting durability and aesthetic upgrade.
V10 spec
Body Material : Swamp Ash + Solid Maple Top + Flamed Veneer
Body Shape : New Marcus Miller Jazz Type
Body Color : Ash Body – NT, TS
Neck Material : 1 Piece Hard Maple(Roasted Maple Neck / Satin Finish)
Neck Shape : C-Shape
Scale : 34"
Neck Joint : 4 Bolt Steel Square Plate
Fingerboard(Rolled Edges) : Flame Maple
Fingerboard Radius : 9.5″
Frets : 2.4 medium
String Nut : 4 String – Natural Bone 38mm width / 5 String – Natural Bone 46mm width
Inlay : Abalone Block
Pickups : Marcus Premium-J Revolution Set
Electronics : Marcus Heritage-3 with Middle Frequency Control
Controls : Volume / Tone(Dual Pot) | Pickup Blender | Treble | Middle / Middle Frequency(Dual Pot) | Bass, Mini Toggle(Active / Passive)
Knobs : Modern Black Aluminum
Bridge : Marcus Miller Heavy Mass Standard
Tuning Gear : Premium Open-Gear
Hardware Finish : Chrome
Pick guard : Transparent Pickguard
View full details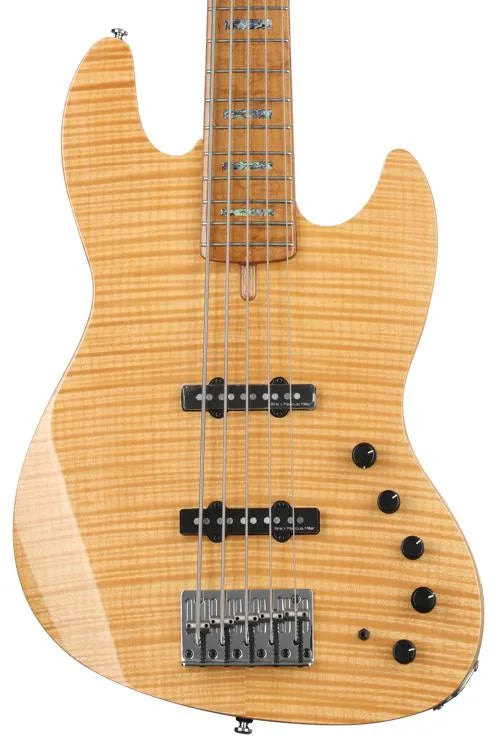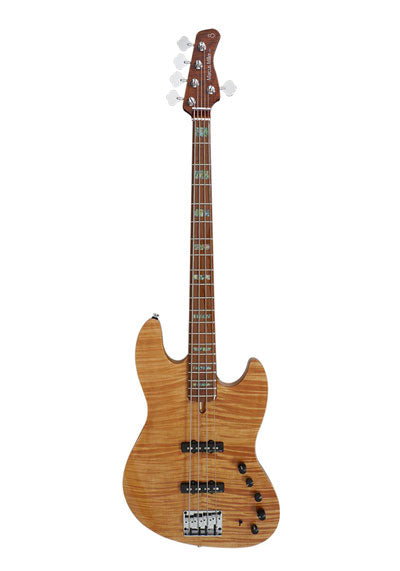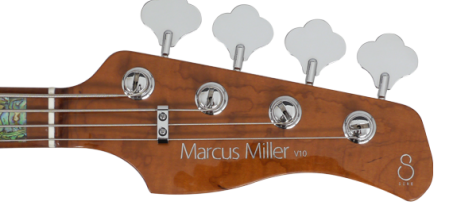 ADAM AUDIO T8V
Recording Magazine tests our new T8V nearfield monitor and draws the following conclusion:" The low...
Read More
Focal Pro
Professional Audio
Our professional monitors are designed from the very beginningto
reporoduce the sound signal without any alteration. These monitors
will meet the needs of the biggest studios as well as the smalles ones.
'Listen to your music, not to your speakers!'
Shop now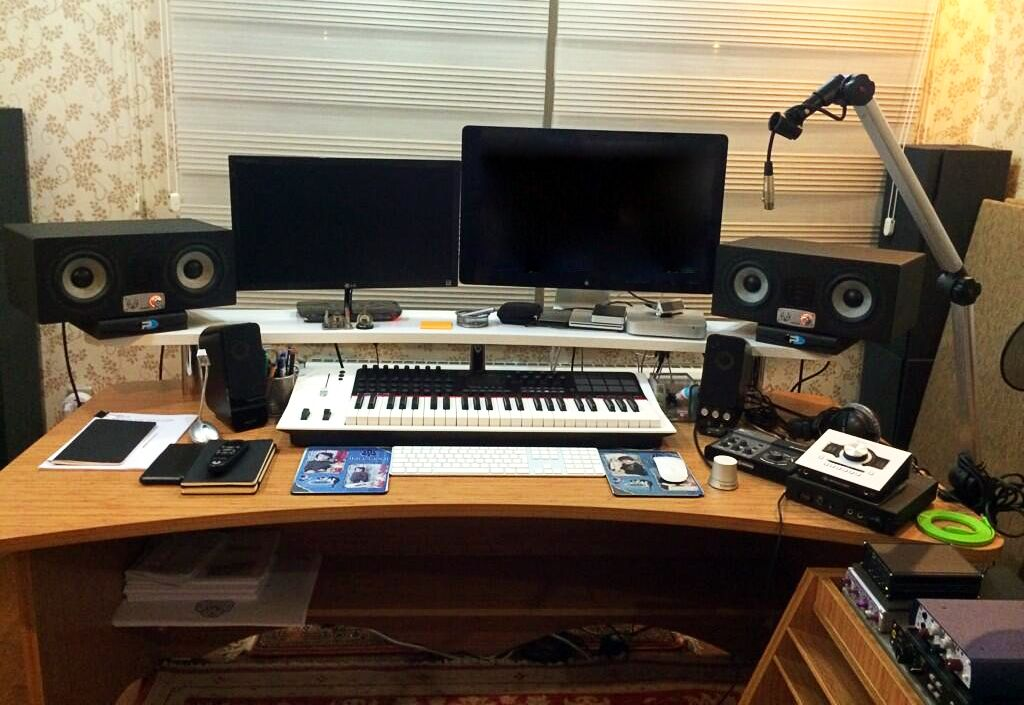 EVE AUDIO
SC4070 WON 37TH TEC AWARD
EVE Audios SC4070 won the 37th Technical Excellence & Creativity (TEC) Award in the category of Studio Monitors.
Shop now