Share
Sire
Regular price
Rs. 84,654.00
Regular price
Rs. 89,109.00
Sale price
Rs. 84,654.00
Unit price
per
Sale
Sold out
THE SIRE'S FIRST PJ BASS
The idea of integration in Sire basses starts with the P7 - being the first among the lines with P+J characteristics. Having the Marcus-signature pickup set, this hybrid guitar is able to produce both distinct bass and classic jazz tones.
FEATURES
- Marcus-preferred set of pickups and hardware to bring out the Sire double delight P&J tones.
- PJ body build and neck that has the rolled fretboard edges and select fingerboard material for easy playing.
Features

THE WOOD CHOICE FOR THE BODY: PREMIUM SWAMP ASH TONE WOOD / NORTH AMERICAN ALDER.
IT IS BUILT WITH SWAMP ASH / NORTH AMERICAN ALDER WHICH IS A HIGH QUALITY TONE WOOD THAT IS NOT COMMON IN THIS PRICE RANGE BASS.

MARCUS SUPER PRECISION PICK UP SET MADE WITH US MANUFACTURED USA COIL
MARCUS SUPER PRECISION PICK UP SET IS MADE WITH US-MANUFACTURED FORMVAR COIL. IT IS AN UPGRADED PICK UP SET THAT ALLOWS YOU TO CREATE BOTH THE SPECIAL TONE FROM THE PRECISION BASS ALONG WITH VINTAGE SOUND FROM THE JAZZ BASS.

BUILT WITH THE NEW MARCUS MILLER'S HEAVY MASS BRIDGE. THIS BRIDGE HAS BEEN SPECIALLY DESIGN AND MANUFACTURED AT THE REQUEST OF MARCUS MILLER
BY ADDING A HEAVY MASS SADDLE TO THE TRADITIONAL JAZZ BASS BRIDGE, MORE RICH AND PUNCHY TONE IS GENERATED.

THE TOP QUALITY NEW MARCUS MILLER 3BAND EQ / PREAMP SYSTEM.
SIRE'S 3-BAND EQ PREAMP IS A NEW DEVELOPMENT FOR THE MARCUS MILLER SERIES BASS IN ORDER TO MEET THE NEEDS OF MARCUS MILLER'S VERSATILITY AND TO COVER VARIOUS STYLES OF MUSIC.
SPEC

Body

Material : Swamp Ash / North American Alder
Shape : Sire Precision Bass Type
Color : Ash Body-4 NT, TS, WB | Alder- Body-4 TS, AWH, BK
Pickguard : Ivory Pearl(Swamp Ash) / Tortoise(Alder)
Neck

Material : 1 Piece Hardmaple
Shape : C-Shape
Scale : 34"
Neck Joint : 4 Bolt Steel Square Plate
Fingerboard

Material : Hardmaple(Swamp Ash ) / Rosewood(Alder)
Radius : 7'25"
Frets : Medium Small, 20 Frets
String Nut : Natural Bone 38mm width(4 string)
Binding : 1 ply Ivory
Inlay : WH Pearloid Block
Electronics

Pickups : Marcus Super Precision(Neck) + Jazz(Bridge)
Preamp : Marcus Heritage- 3 with Middle Frequency Control
Controls : Volume / Tone (Dual Pot) | Pickup Blender | Treble | Middle / Middle Frequency (Dual Pot) | Bass, Mini Toggle (Active / Passive )
knob : Modern Black Plastic
Hardware

Bridge : Marcus Miller Heavy Mass Standard
Tuning Gear : Sire Premium Open-Gear
Hardware Finish : Chrome
View full details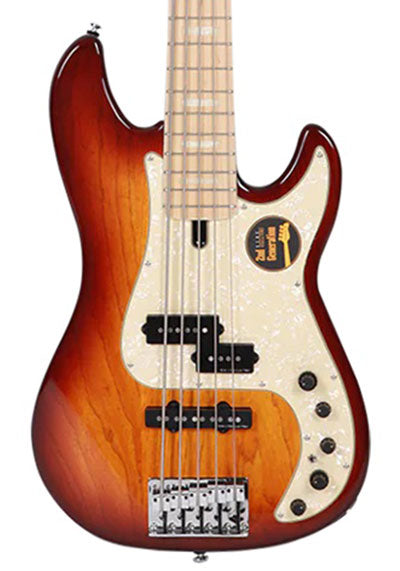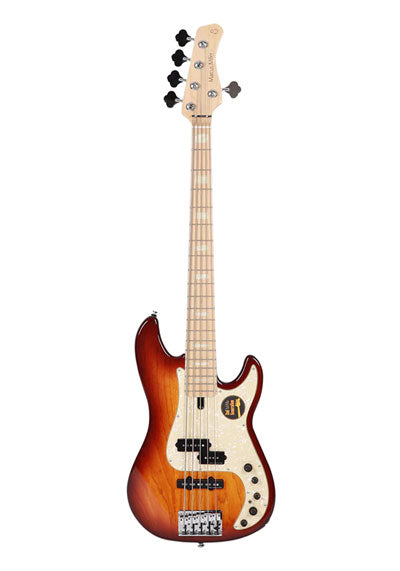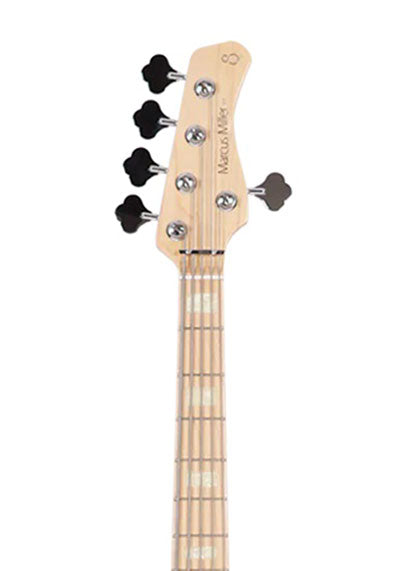 ADAM AUDIO T8V
Recording Magazine tests our new T8V nearfield monitor and draws the following conclusion:" The low...
Read More
Focal Pro
Professional Audio
Our professional monitors are designed from the very beginningto
reporoduce the sound signal without any alteration. These monitors
will meet the needs of the biggest studios as well as the smalles ones.
'Listen to your music, not to your speakers!'
Shop now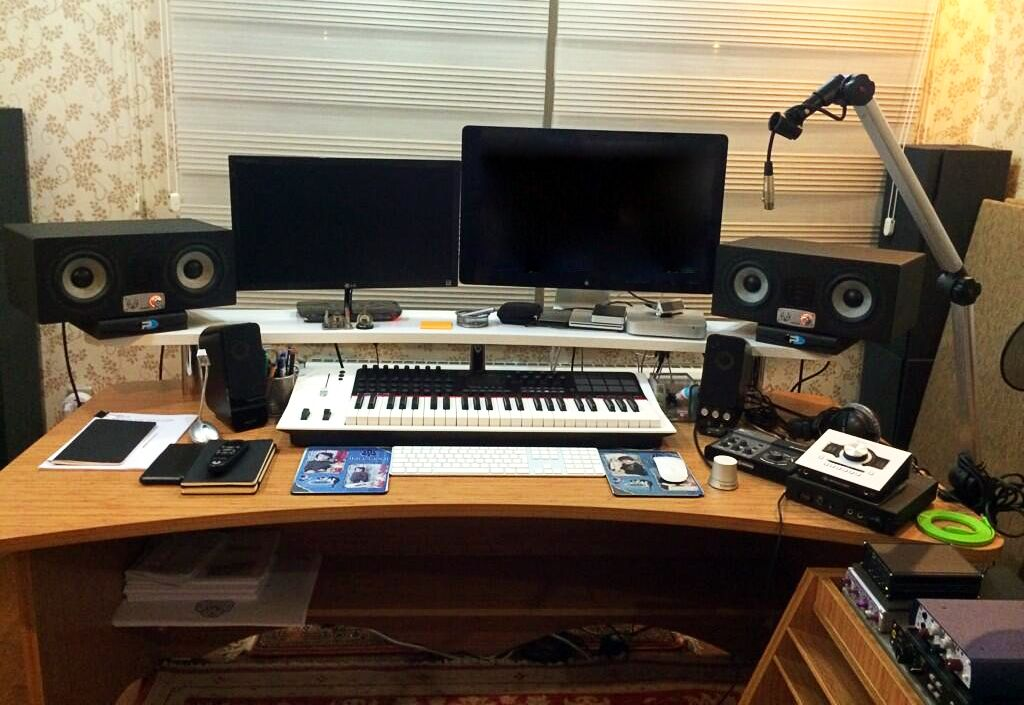 EVE AUDIO
SC4070 WON 37TH TEC AWARD
EVE Audios SC4070 won the 37th Technical Excellence & Creativity (TEC) Award in the category of Studio Monitors.
Shop now