Line 6
Regular price
Rs. 14,880.00
Regular price
Sale price
Rs. 14,880.00
Unit price
per
Sale
Sold out
Share
LEGENDARY POD TONE
 

ON THE GO
---
All the famous POD tones right in your palm.
---
Pocket POD® exhibits all the celebrated features and pro tone that makes POD a standard in recording studios everywhere. Don't be fooled by the smaller package, Pocket POD is packed with over 300 custom presets dialed in by some of today's hottest rock stars like Maroon 5, P.O.D., 311, Hoobastank and many more. Battery-powered and about the size of a tuner, Pocket POD is completely portable. Use it for effects in front of your amp, or just plug in headphones and practice anywhere, anytime. Connect to any computer via USB, then download the free Vyzex software and "deep dive" into all your tone details to create your own custom tone, or manage your own personal tone library right on your desktop. Or visit CustomTone.com to download any of the 3,000 free presets created by guitarists from around the world. Pocket POD lets you sound like a rock star wherever you go.
300+ presets by artists & studio musicians
---
Steve Pedulla - Thursday
Randy Torres - Project 86, Bumblefoot
John Lefler - Dashboard Confessional
Tim Wheeler - Ash
Nick Hipa - As I Lay Dying
Phil Sgrosso - As I Lay Dying
Jim Ward - Sparta
Keeley Davis - Sparta
Matt Scannell - Vertical Horizon
John Z - Volto
Tim Mahoney - 311
Marcos Curiel - P.O.D.
Dan Estrin - Hoobastank
JT Woodruff - Hawthorne Heights
Jim McGorman - Hawthorne Heights
Joel Stroetzel - Killswitch Engage
James Valentine - Maroon 5
SO MANY
AMPS AND CABS
---
From our famous POD model library.
---
Pocket POD® comes packed with 32 classic and modern amp models, along with 16 cab models, letting you create mind-blowing guitar tones wherever inspiration strikes. Our cab modeling technology accurately captures the tone and feel of speaker cabinets, microphones, and studio room characteristics. Mix and match speaker cabinets and microphones to find the precise vibe you're looking for. 
AND SO
MANY EFFFECTS
---
You get so many POD staples.
---
Pocket POD® may be smaller than most stompboxes, yet it comes packed with 16 professionally designed effects models allowing for a wide variety of personal tonal character. Tweaking effects is easy with the bright LCD interface and easy to use knobs and buttons. Download the free Vyzex editing software at Line6.com to "deep dive" and fine-tune each detail of your own custom tone. Multiple versions of effects give you rack or stompbox options, and the combination effects give you classic setups like Delay and Chorus simultaneously.
AND PLENTY OF
INS AND OUTS
---
It's a small package with a lot of connectivity.
---
Connect your Pocket POD® into your recording interface, or directly into your amp or PA system, and transform your sound with perfect tone and all the amp modeling and effects only found on POD. The headphone jack out allows you to practice anywhere along with your favorite bands. Pocket POD is your completely portable multi-effects solution. Pocket POD comes equipped with a USB connection, making it easy to connect to your computer. "Deep dive" into all your tone details using the Vyzex software. Create your own custom tone or manage your personal tone library right on your desktop. (Pocket POD is a class compliant USB MIDI device. You will not be able to directly record over a USB connection.)
View full details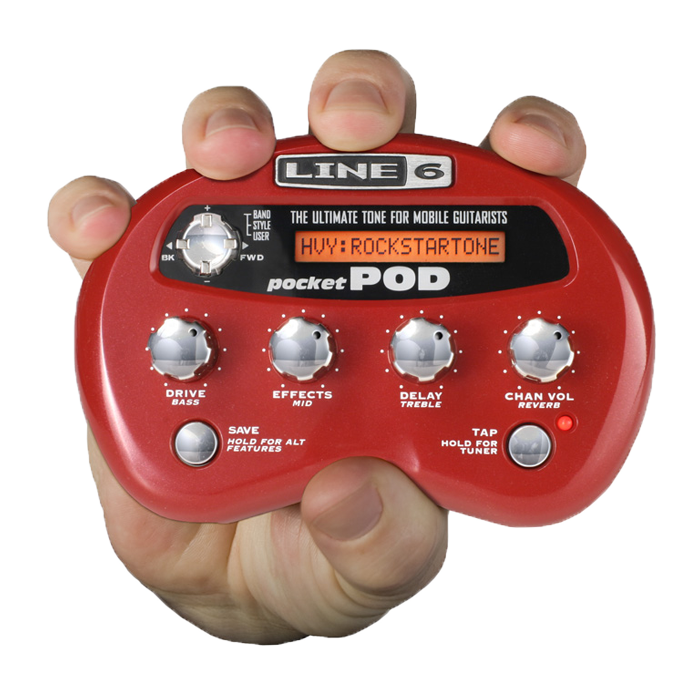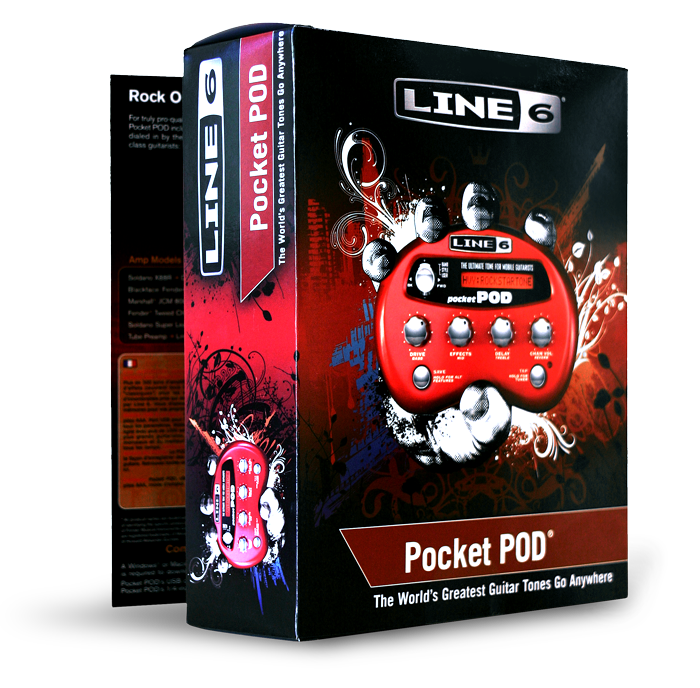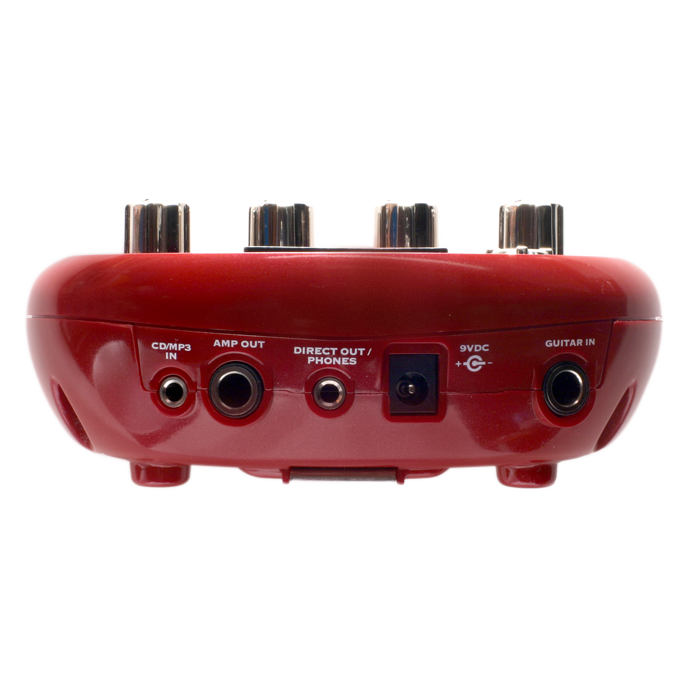 ADAM AUDIO T8V
Recording Magazine tests our new T8V nearfield monitor and draws the following conclusion:" The low...
Read More
Focal Pro
Professional Audio
Our professional monitors are designed from the very beginningto
reporoduce the sound signal without any alteration. These monitors
will meet the needs of the biggest studios as well as the smalles ones.
'Listen to your music, not to your speakers!'
Shop now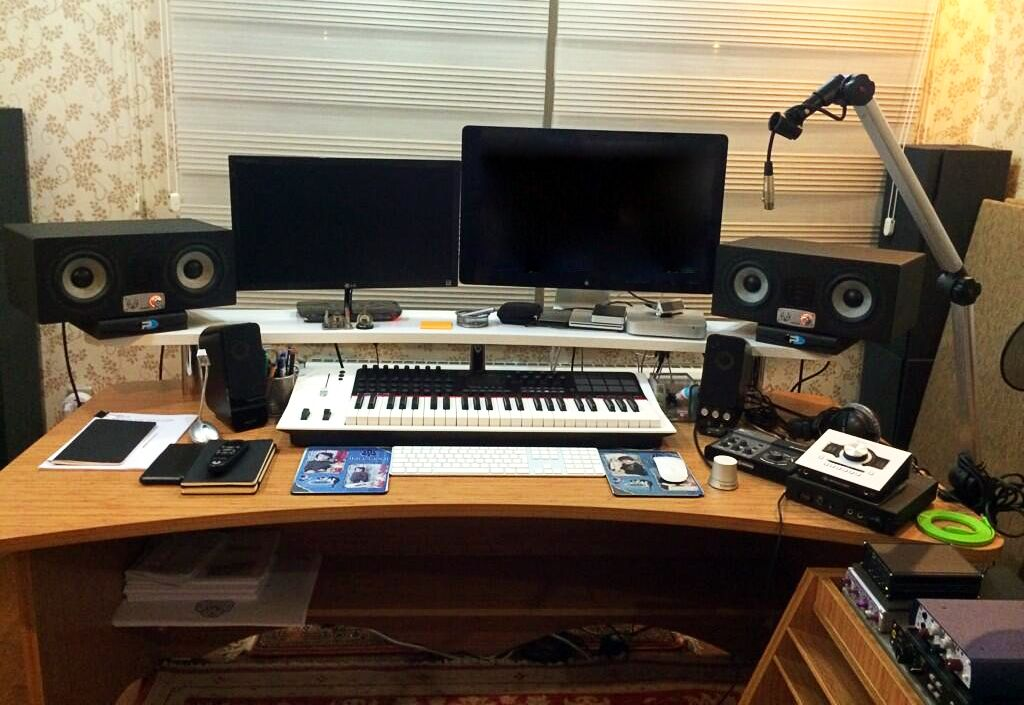 EVE AUDIO
SC4070 WON 37TH TEC AWARD
EVE Audios SC4070 won the 37th Technical Excellence & Creativity (TEC) Award in the category of Studio Monitors.
Shop now