Line 6
Regular price
Rs. 165,072.00
Regular price
Sale price
Rs. 165,072.00
Unit price
per
Sale
Sold out
Share
Guitar Multi-effects Pedal with Amplifier Modeling, Simple Editing Interface, 12 Footswitches, Expression Pedal, Aluminum Enclosure, Analog and Digital I/O, and USB Recording Out
The Most Powerful Guitar Processor Ever?
The Line 6 Helix multi-effects floorboard processor reaches far beyond anything you've ever experienced. It can be a great addition to your rig, a streamlined controller for your existing system, or an incredible-sounding guitar interface for recording in the studio — it can even replace your entire effects setup! Equipped with Line 6's new HX modeling engine, Helix will let you hear brand-new models of modern and vintage amps, cabs, mics, and effects — all designed to sound and feel just like the originals. And your rig-integration options are limitless, with Helix's astoundingly comprehensive I/O and routing capabilities. Line 6 has long been at the forefront of the modeling revolution, and Helix is the professional guitar processor Line 6 was destined to create.


Power to spare
Line 6 spearheaded the modeling revolution years ago. Now they are stepping into the future with Helix. At the core of the Helix is Line 6's new dual DSP HX modeling engine. Representing a giant leap forward in guitar technology, the HX engine reproduces every minute detail that goes into a great amplifier. Every single detail has been taken into account, down to an amplifier's power supply ripple and tube sag, ensuring you receive an ultra-realistic playing feel and experience. The classic bloom and compression of some amps and the powerful punch of others are all faithfully accounted for. Plus, you can also load custom impulse responses to personalize your tone.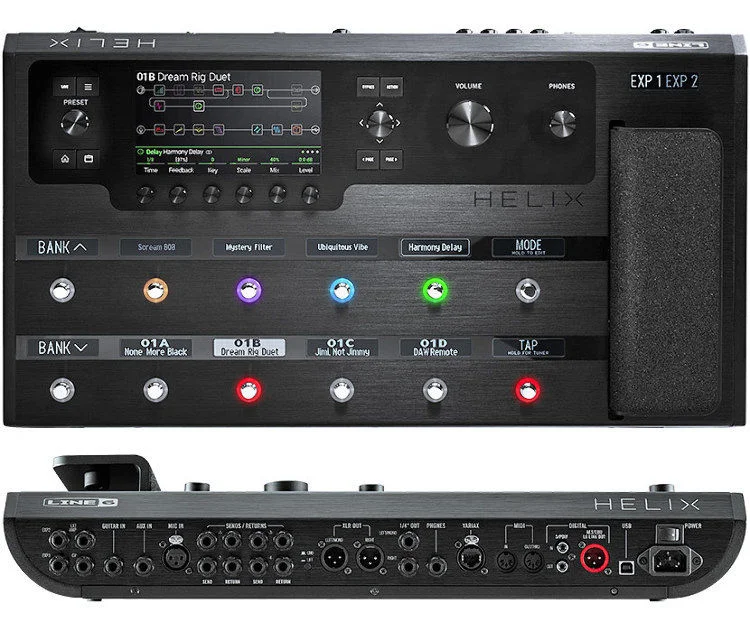 Up and running in no time
Before Helix, powerful amp and effects modeling came with a significant learning curve. But even with a massive amount of routing, recording, and editing power under the hood, Helix's touch-sensitive footswitches let you actually edit your whole sound with your feet, without even having to stop playing. And the large 6.2" LCD display rids the system of all the menu surfing, while giving as much control as the deepest editing software. It's so intuitive to navigate that Line 6 claims you'll have 90% of Helix mastered within a five-minute glance at the full-color Helix quick-start guide; and we're not just talking tone editing. Design your rig at the speed of thought.
Give Helix the control
Already have a beloved guitar rig that you've spent years getting just right? Perfect! Helix also makes a robust controller for your rig. Offering one of the most in-depth routing I/Os on any guitar processor, it allows you to easily create a hardware/software hybrid setup integrating your other pedals, your channel-switching tube amplifier, your rack equipment, and even other instruments. And you do it all through Helix's four stereo effects loops. You can send multiple wet and dry signals to different sources, place the loops in various locations in your signal chain, swap between your amp and modeled sounds, switch channels on your external amps, and so much more, at the press of a footswitch. You can even take control of your band's MIDI rig with up to six separate MIDI commands at patch recall.
Changes with the tap of the toe
If there's one thing Sweetwater guitar players know, it's that guitarists love stompbox pedals. While menu and software editing can offer great tones and control, we're naturally inclined to want to step on a footswitch and hear the tone we're looking for. Line 6 understands that, which is why Helix eschews all of the deep and confusing editing that plagues many other pro-level products, for a simple-to-use 12-footswitch interface that gives you all the sound and parameter tweaking you'll ever need. And each switch carries a customizable LCD scribble strip for assigning names to your controls. Now you don't even have to stop playing to get comprehensive control of your whole rig.
Tour-grade durability
Since gear takes such a beating on the road, every single component in the Line 6 Helix was chosen to be able to stand up to the punishment a professional guitarist will put it through. Helix combats the abuse with roadworthy footswitches and a bulletproof housing. From the side panels to the extruded top, the solid-aluminum construction won't bend or break. It will let you concentrate on your performance, not your gear. Even the expression pedal is made from the same aluminum. So if you're a gigging musician who needs a tour-grade multi-effects unit that can keep up with you, make sure to give Helix an audition.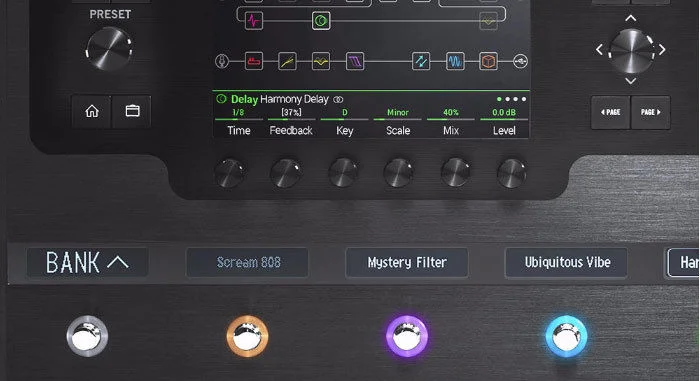 Helix answers your guitar gear needs
It almost doesn't matter what amp or effect you're looking for. Since Helix can be used as a standard amp modeler, a streamlined controller for your rig, a guitar interface, or your entire rig by itself, it has everything you need to suite almost any scenario. Line 6's new HX modeling engine gives you all the sounds they're known for, completely redesigned to be amazingly accurate. And your rig-integration options are limitless with Helix's comprehensive I/O. Helix is Line 6's most advanced processor yet, and it could easily become the most valuable tool in your sonic arsenal!
Powerful IR-based speaker cab engine…and more!
With the Helix 3.50 firmware update, you get a completely overhauled, IR-based speaker cabinet engine. Not only do you receive 20 guitar cabs and four bass cabs, but you can also choose between 12 microphones, with fully adjustable angles, positions, and distances in relation to the cabs. Best of all, you can drag the virtual mics around for spot-on placement, just like you would in the real world. Helix's 3.50 "The Cab Update" also includes five new amp models, seven new effects, a Dual IR block, and more.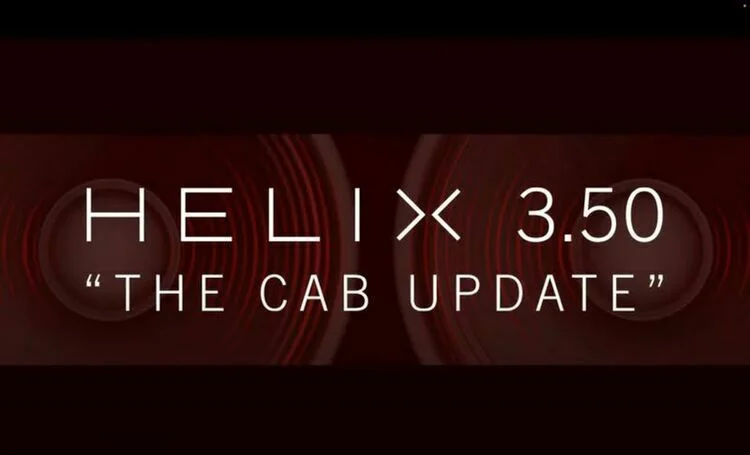 Line 6 Helix Multi-effects Guitar Processor Features:
Dual DSP-powered HX modeling engine
Over 300 amp, cabs, mic, and effects models
World-class polyphonic pitch-shifting effects
6.2" LCD display
12 touch-sensitive footswitches for editing
10 inputs, 12 outputs (including 4 effects loops)
8-in/8-out USB audio interface
3 expression pedal outs
Mic-level XLR input
S/PDIF, AES/EBU, and L6 Link digital outputs
Capacitive touch-sensitive switches for parameter recall
Assignable RGB LED color rings
Customizable LCD scribble strips
Preset or stompbox modes
Integrated looper
Solid-aluminum construction
Tour-grade footswitches
Supports third-party impulse responses (IRs)
True preset spillover
View full details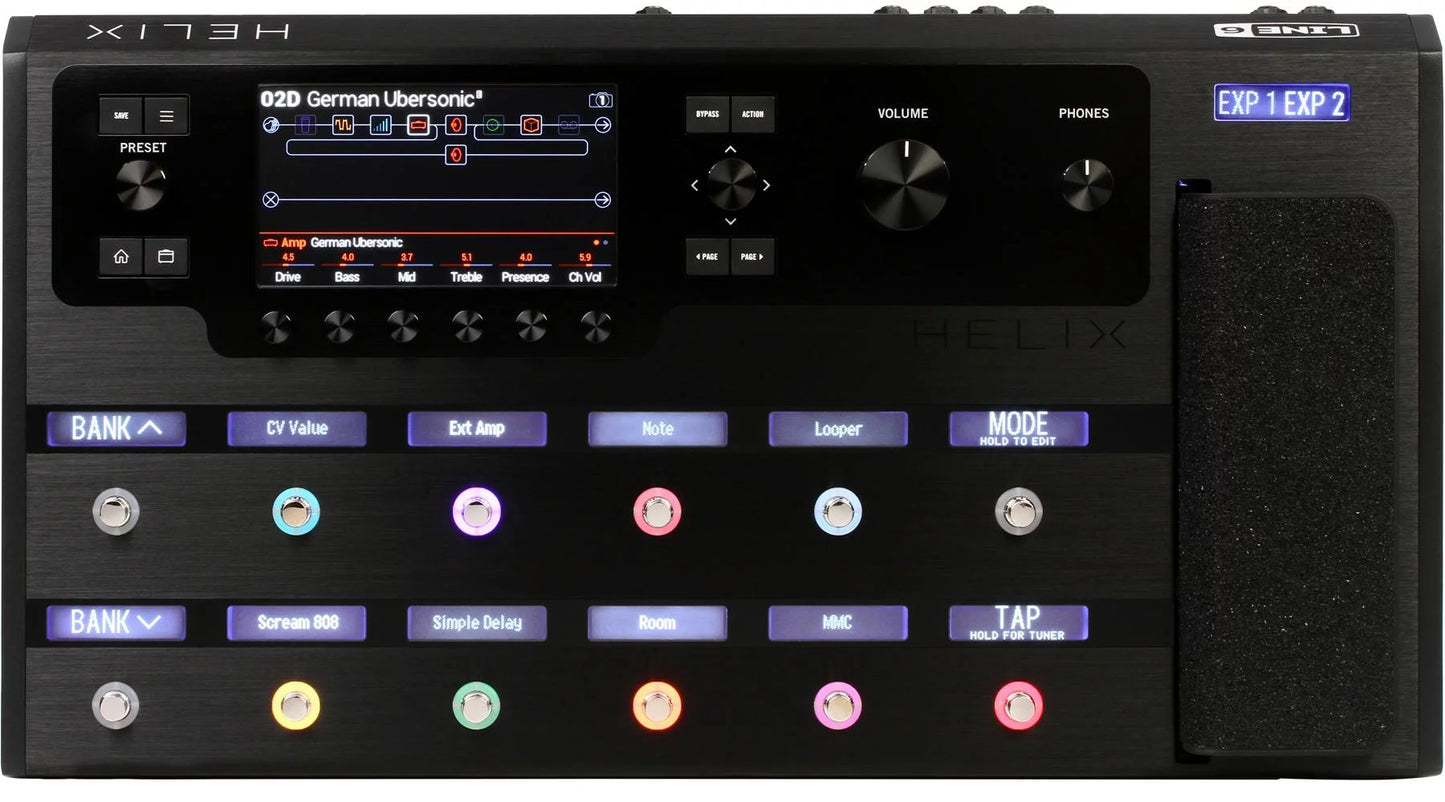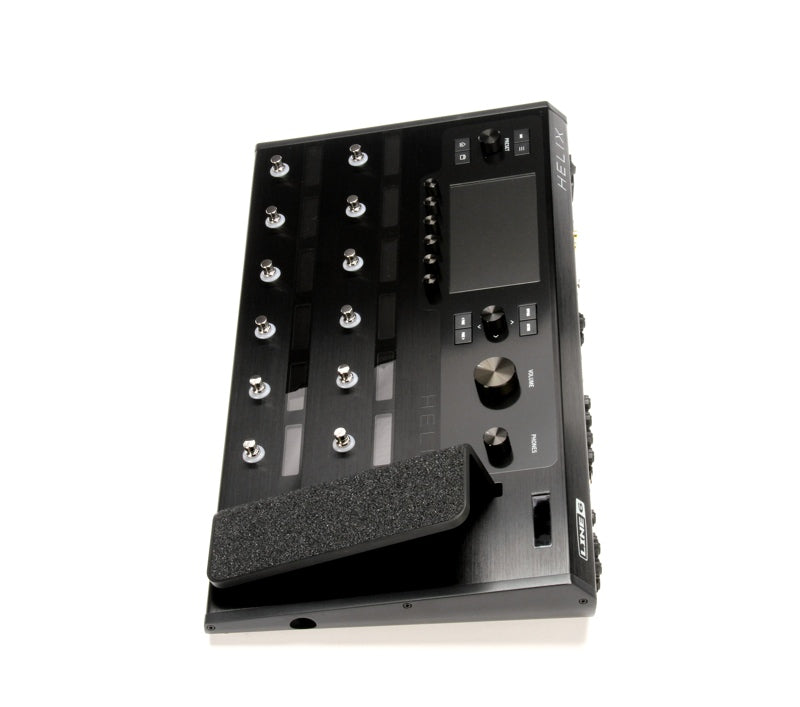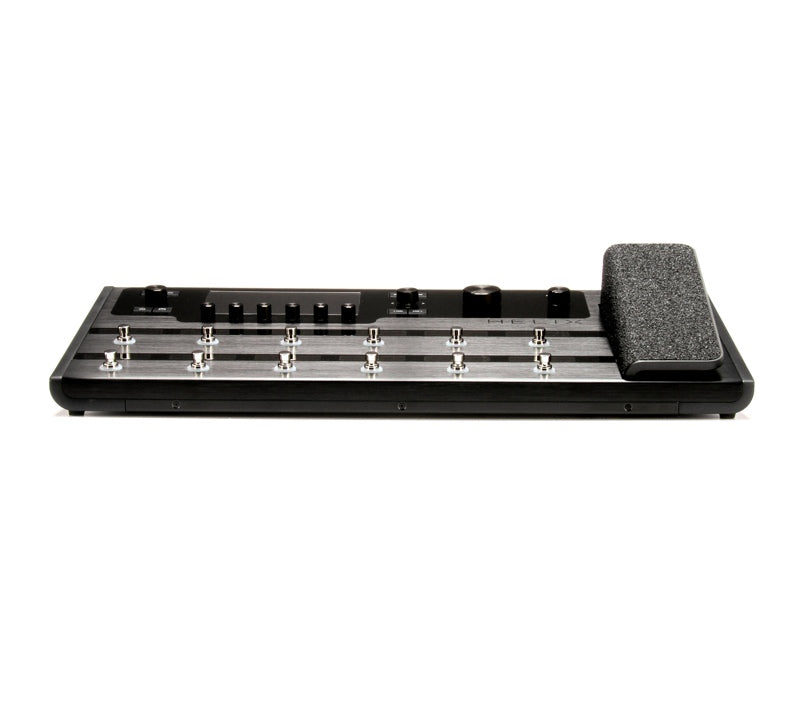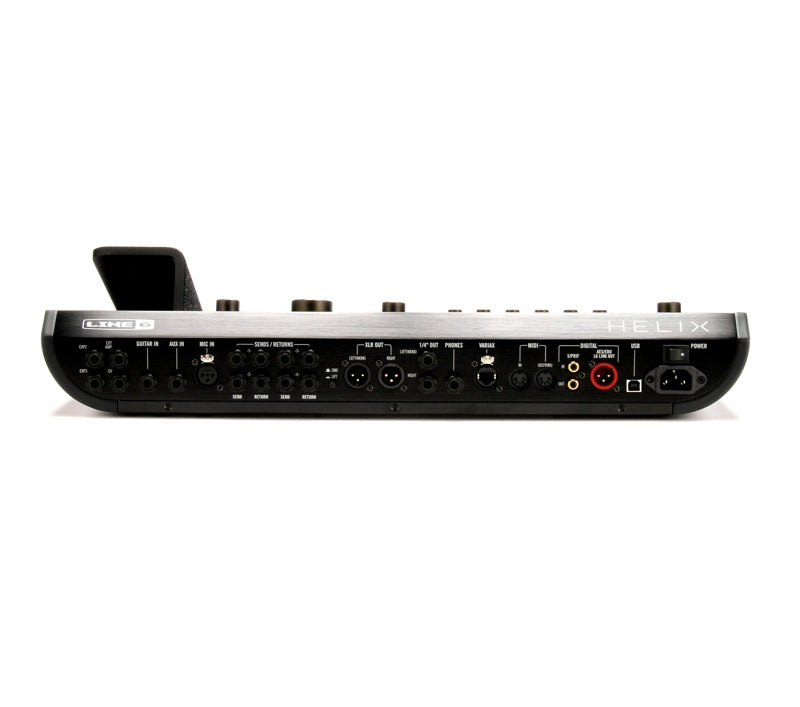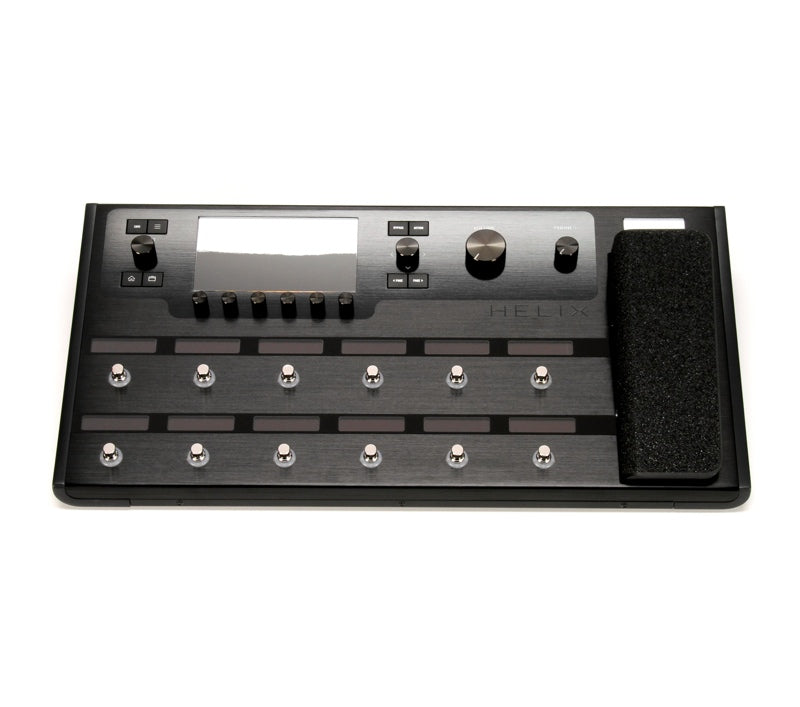 ADAM AUDIO T8V
Recording Magazine tests our new T8V nearfield monitor and draws the following conclusion:" The low...
Read More
Focal Pro
Professional Audio
Our professional monitors are designed from the very beginningto
reporoduce the sound signal without any alteration. These monitors
will meet the needs of the biggest studios as well as the smalles ones.
'Listen to your music, not to your speakers!'
Shop now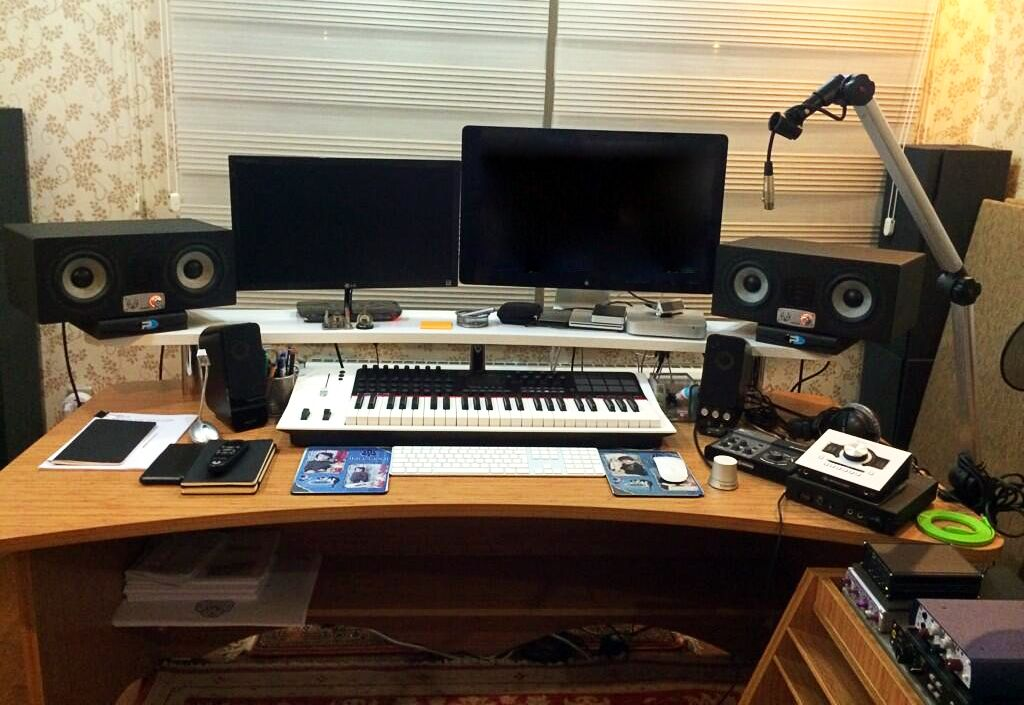 EVE AUDIO
SC4070 WON 37TH TEC AWARD
EVE Audios SC4070 won the 37th Technical Excellence & Creativity (TEC) Award in the category of Studio Monitors.
Shop now