Line 6
Regular price
Rs. 55,280.00
Regular price
Sale price
Rs. 55,280.00
Unit price
per
Sale
Sold out
Share
A ton of great stompboxes in one unit!


With the M13 Stompbox Modeler, Line 6 continues its streak of creating guitar-centric products that are easy to use and sound amazing. The M13 boasts over 75 modeled stompboxes, four of which can be used simultaneously. There's even a built-in 28-second looper. Dedicated knobs control each parameter of the loaded effect(s), and you can create up to 12 individual scenes that can be recalled at any time. A built-in tuner rounds out the basic feature set. Any guitarist will find the M13 Stompbox Modeler indispensable! 
Line 6 M13 Stompbox Modeler at a Glance:
What is it?
Tons of effects
Looper
On-stage or in the studio
What is it?
Line 6 M13 Stompbox Modeler is the essential all-in-one pedal board experience that features a comprehensive collection of the most sought-after stompbox sounds, a full-featured looper and super-heavy-duty all-metal construction. Without complicated menus or presets, Line 6 M13 Stompbox Modeler channels the soul and ease of a stompbox.
Tons of effects
Boasting over 75 immortal stompbox effects including distortions, reverbs, delays, and so much more, reach into Line 6 M13 Stompbox Modeler for access to many of history's most celebrated sounds. Use up to four different sounds-or four of the same-simultaneously. Each stompbox model features dedicated knobs for instant tweaking.
Looper
The 28-second looper is always at the ready with dedicated footswitches for Play/Stop, Half-Speed, Reverse, Undo and more. All Line 6 M13 Stompbox Modeler's metal footswitches can withstand constant stomping and rock and roll-style abuse.
On-stage or in the studio
Use any sound, in any arrangement, with any of the 12 footswitches. Create different pedal board setups, or "scenes", for instant recall of an entire gig's or song's stompbox sounds. Save a scene for your metal band, one for your Top 40 sessions...you get the picture. Save up to 48 scenes and back them up to your computer using the MIDI in/out. Super-easy, super-solid and featuring a built-in chromatic tuner, toss Line 6 M13 Stompbox Modeler on stage and hit the ground running.
Line 6 M13 Stompbox Modeler Features:
Over 75 stompbox effects, 4 simultaneous in any order and any combination
Dedicated knobs to control each of the parameters of each effect
Create up to 48 pedalboard scenes for instant recall
Universal tap tempo to sync all your time-based effects
28-second looper with dedicated footswitch controls for Undo, Record/Overdub, Play/Stop, Half Speed and more
Built-in chromatic tuner with dedicated footswitch
Can copy from Scene to Scene
Can control the looper via MIDI
Heavy-duty all-metal chassis and footswitches
Included AC power adapter
MIDI in/out
1/4" mono or stereo inputs
1/4" mono or stereo outputs
1/4" stereo assignable effects send/return
Two expression pedal jacks
True bypass
More stompboxes than you can shake a stick at with Line 6's M13 Stompbox Modeler!New Models In Version 2.0:
Pattern Tremolo
Script Phaser
AC Flanger Bucket Brigade chip modeled
80A Flanger same
Frequency Shifter - Line 6 original
Bass Octaver
5 EQs
8 Wahs
Smart Harmony
Pitch Glide
Particle Verb - Line 6 original
Included models:
15 Delays
Tube Echo
Tape Echo
Multi-Head
Sweep Echo
Analog Echo
Analog W/Mod
Lo Res Delay
Digital Delay
Digital W/Mod
Stereo Delays
Ping Pong
Reverse
Dynamic Delay
Auto Volume Echo
Echo Platter
16 Modulations
Opto Tremolo
Bias Tremolo
Phaser
Dual Phaser
Panned Phaser
U-Vibe
Rotary Drum
Rotary Drum & Horn
Analog Flanger
Jet Flanger
Analog Chorus
Dimension
Tri Chorus
Pitch Vibrato
Ring Modulator
Panning
16 Distortions
Tube Drive
Screamer
Overdrive
Classic Distortion
Heavy Distortion
Color Drive
Buzz Saw
Facial Fuzz
Jumbo Fuzz
Fuzz Pi
Jet Fuzz
Line 6 Drive
Line 6 Distortion
Sub Octave Fuzz
Octave Fuzz
Boost/Comp/EQ
Volume Pedal
16 Filters
Tron Down
Tron Up
Seeker
Obi Wah
Voice Box
V-Tron
Throbber
Spin Cycle
Comet Trails
Slow Filter
Octisynth
Synth-O-Matic
Attack Synth
Synth String
Growler
Q Filter
5 Compressors
Red Comp
Blue Comp
Blue Comp Treb
Vetta Comp
Vetta Juice
11 Reverbs
'63 Spring
Spring
Plate
Room
Chamber
Hall
Ducking
Octo
Cave
Tile
Echo
View full details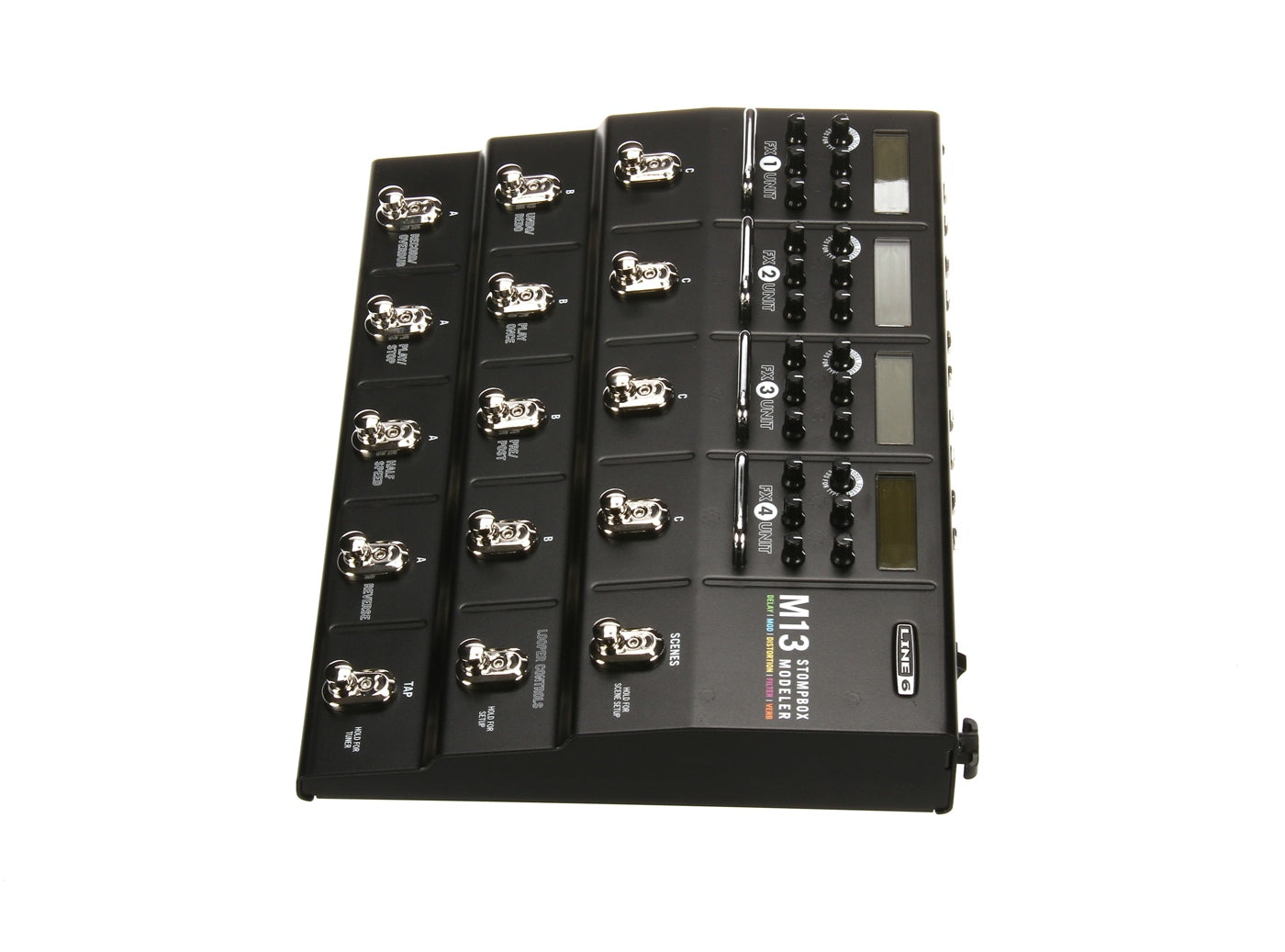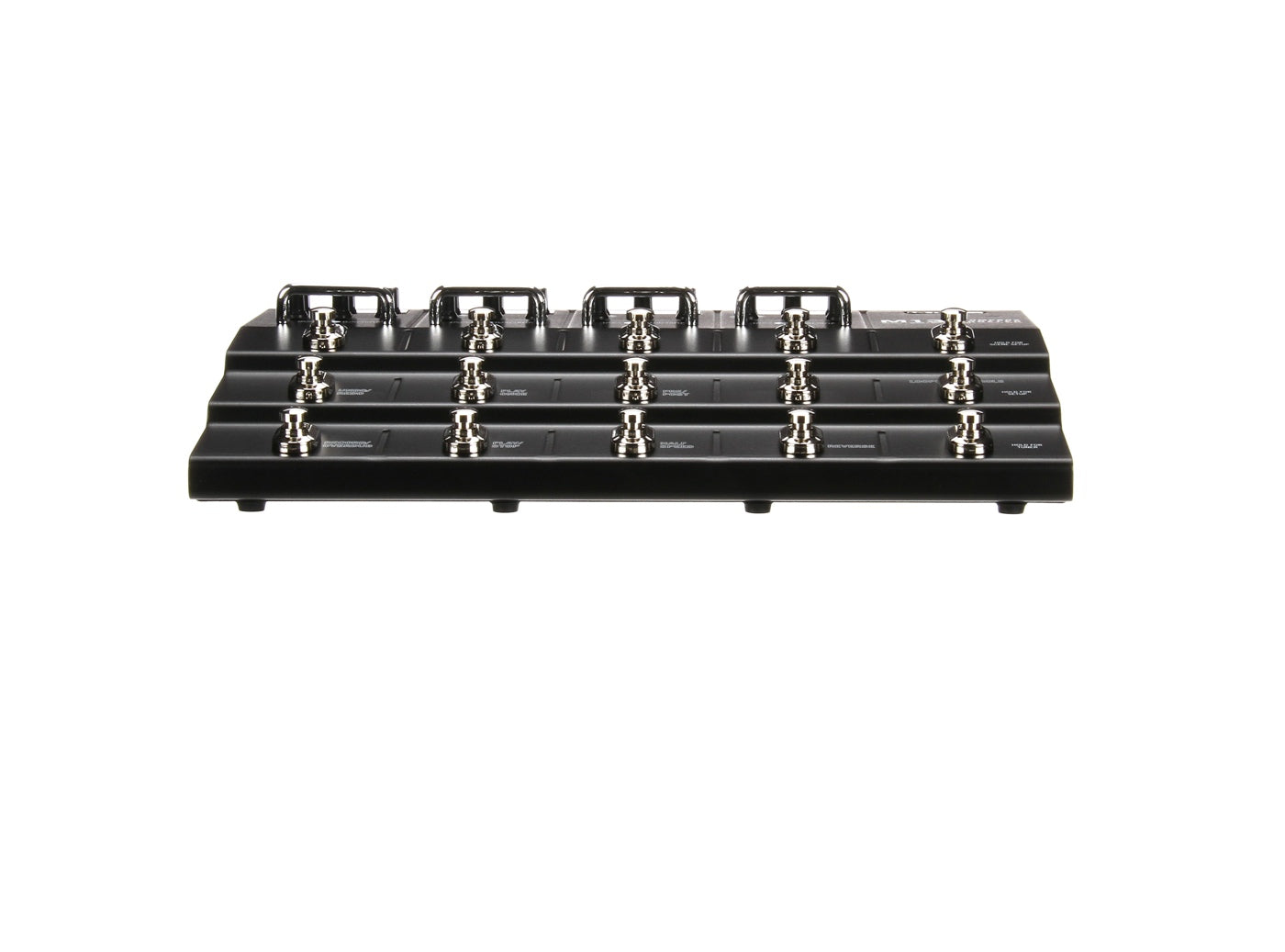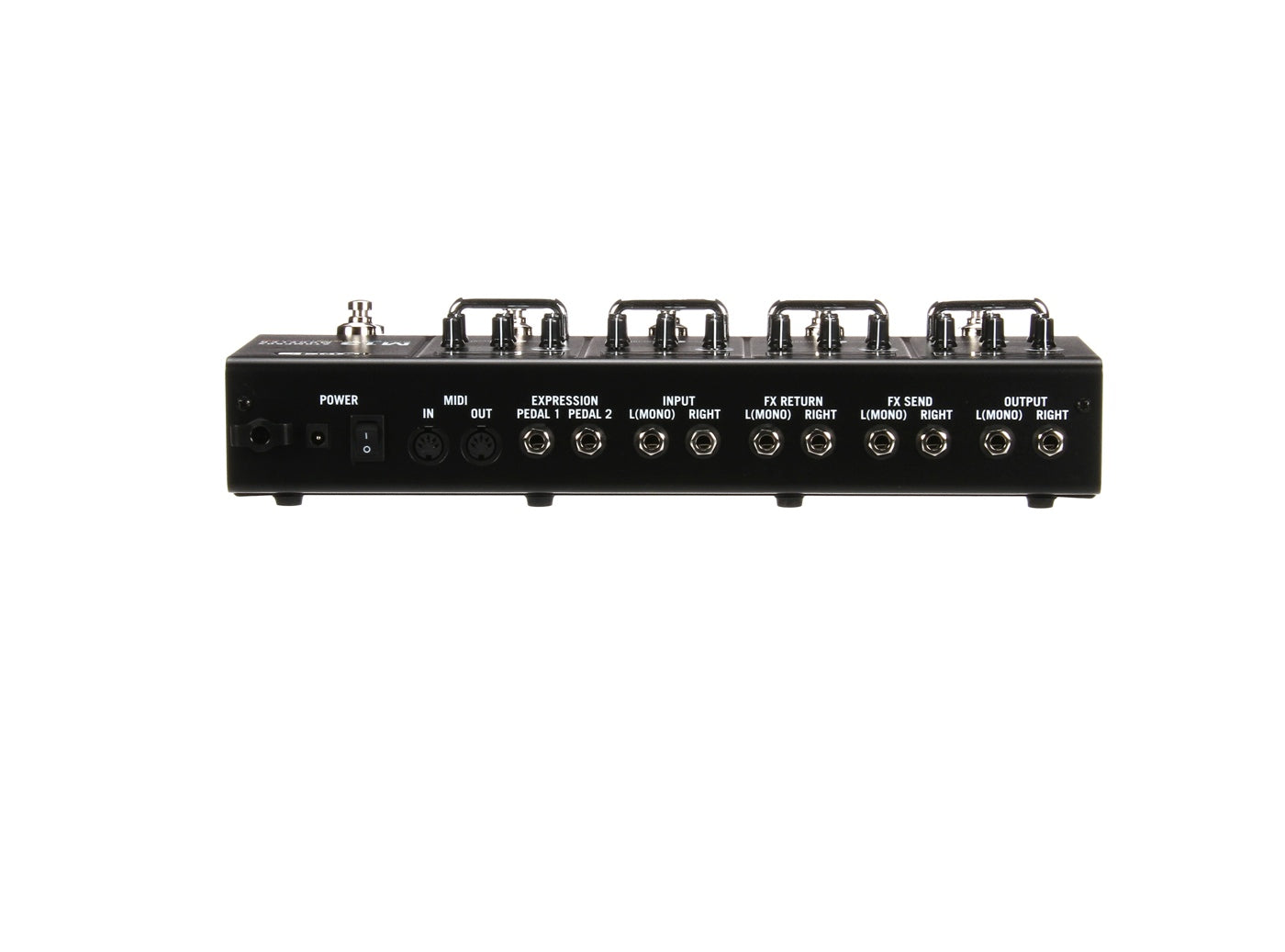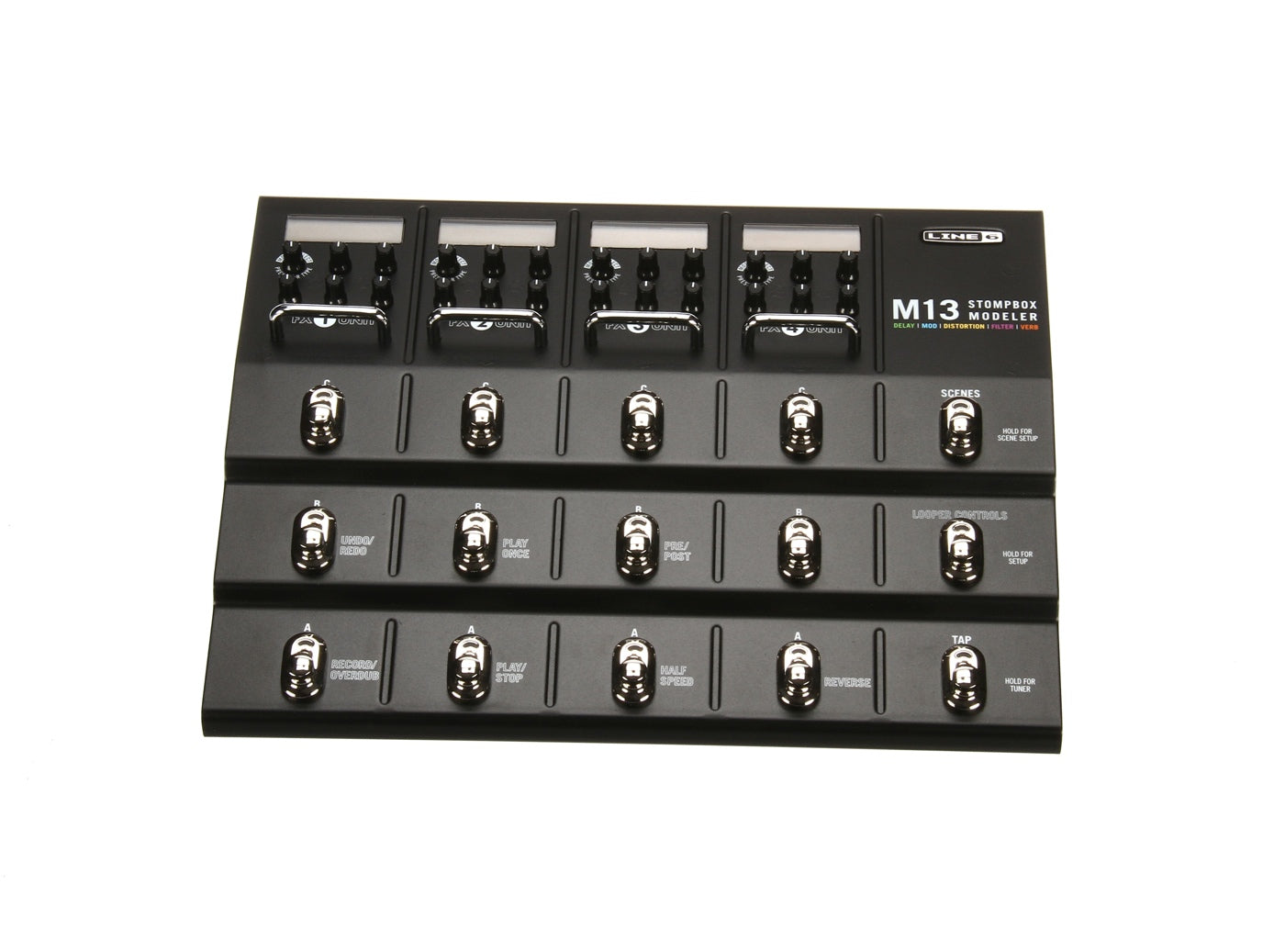 ADAM AUDIO T8V
Recording Magazine tests our new T8V nearfield monitor and draws the following conclusion:" The low...
Read More
Focal Pro
Professional Audio
Our professional monitors are designed from the very beginningto
reporoduce the sound signal without any alteration. These monitors
will meet the needs of the biggest studios as well as the smalles ones.
'Listen to your music, not to your speakers!'
Shop now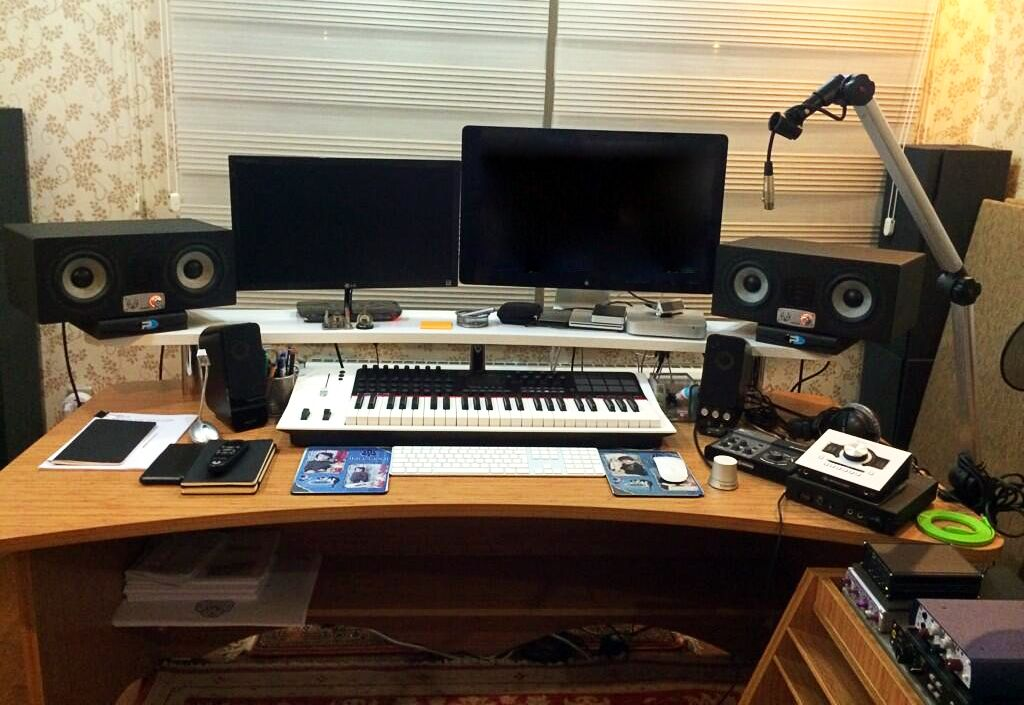 EVE AUDIO
SC4070 WON 37TH TEC AWARD
EVE Audios SC4070 won the 37th Technical Excellence & Creativity (TEC) Award in the category of Studio Monitors.
Shop now