Moog
Regular price
Rs. 226,990.00
Regular price
Rs. 238,300.00
Sale price
Rs. 226,990.00
Unit price
per
Sale
Sold out
Share
49-key Semi-modular 4 Voice Paraphonic Analog Synthesizer, with Stereo Analog Delay, Arpeggiator, 256-step Sequencer, and 90 Modular Patch Points
Matriarch is a patchable 4-note paraphonic analog synthesizer with a built-in Sequencer, Arpeggiator, stereo Ladder Filters, and stereo Analog Delay.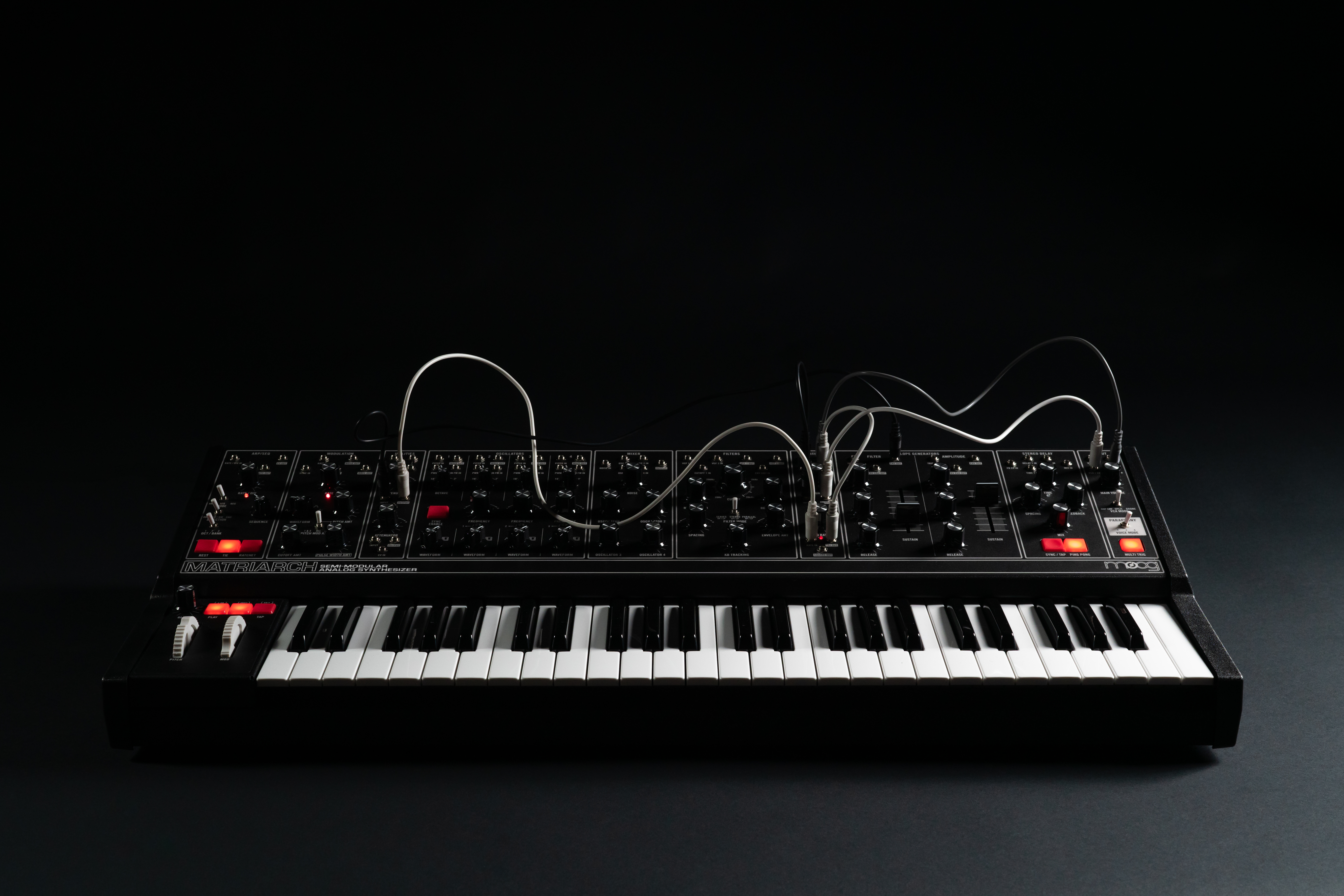 The Pinnacle of Moog's Semi-Modular Family of Analog Synthesizers.
Moog Matriarch is a patchable 4-note paraphonic analog synthesizer with a built-in Sequencer,  Arpeggiator, stereo Ladder Filters, and stereo Analog Delay. Create rich evolving chord patterns immediately with "no patching required", then tap into an abundance of inspiring textures, new sounds, and an endless supply of happy accidents through Matriarch's 90 modular patch points. Based on the vintage circuitry of classic Moog synthesizer modules, Matriarch is a catalyst for creative ideas and a medium for multidimensional expression.
Matriarch is available in two distinct styles: original multi-colored front panel artwork and all-black Dark Series edition.
Sequence and perform in mono, duo, and 4-note paraphonic modes.
Classic and ping-pong style repeats with lush infinite delay trails.
Create, mangle and explore the endless expanse of sound with 90 modular patch points.
Matriarch is an analog synthesizer with an emphasis on imagination. The pinnacle of Moog's semi-modular family of synthesizers, Matriarch's patchable architecture and vintage Moog circuits reward open exploration with endless sonic possibilities and unparalleled analog sound. 
Easily create rich harmonic shapes with up to 4 notes of paraphony that can be sequenced, saved, and shifted with Matriarch's intuitive 256 step sequencer, or stack the analog VCOs to play on a massive 4 oscillator mono synth.
With a deep assortment of synthesis modules based on Bob Moog's original circuit designs, Matriarch's 100% analog signal path spans a dynamic sonic vocabulary – from overdriven monophonic bass to gently evolving paraphonic plucks that cycle through waveshapes into a wash of infinite delay trails. Coupling the power of vintage stereo ladder filters, dual Envelope Generators, stereo Analog Delays, and stereo VCAs, Matriarch delivers a multidimensional sound that empowers the sonic exploration of space and time.
Though Matriarch's semi-modular design requires absolutely no patching, 90 modular patch points are easily accessible throughout the panel via the included 3.5mm patch cables. This powerful electronic instrument is a highly-versatile addition to any stage or studio that can effortlessly transform from a performance keyboard to a fully modular analog synthesizer at a moment's notice. 
In addition to its standalone function, Matriarch is also an ideal processor of external sound sources and a powerful keyboard front-end for expanding a DFAM, Mother-32, Grandmother, or Eurorack modular system. 
Matriarch: Place / Time / Memory
Exploring the Moog Matriarch synthesizer from their personal home studios, multi-instrumentalist Lisa Bella Donna, Ghostly Intl. electronic producer Max Ravitz (Patricia), Anthem / Call of Duty / Assassins Creed composer Sarah Schachner, and Paris Strother of Grammy-nominated R&B duo We Are KING express four unique sonic perspectives on the new instrument within the context of their own creative environments.
Matriarch: Place / Time / Memory illuminates the interconnectedness between one's sense of place, our perceptions of sound organized in time, and the impressions they leave behind.
View full details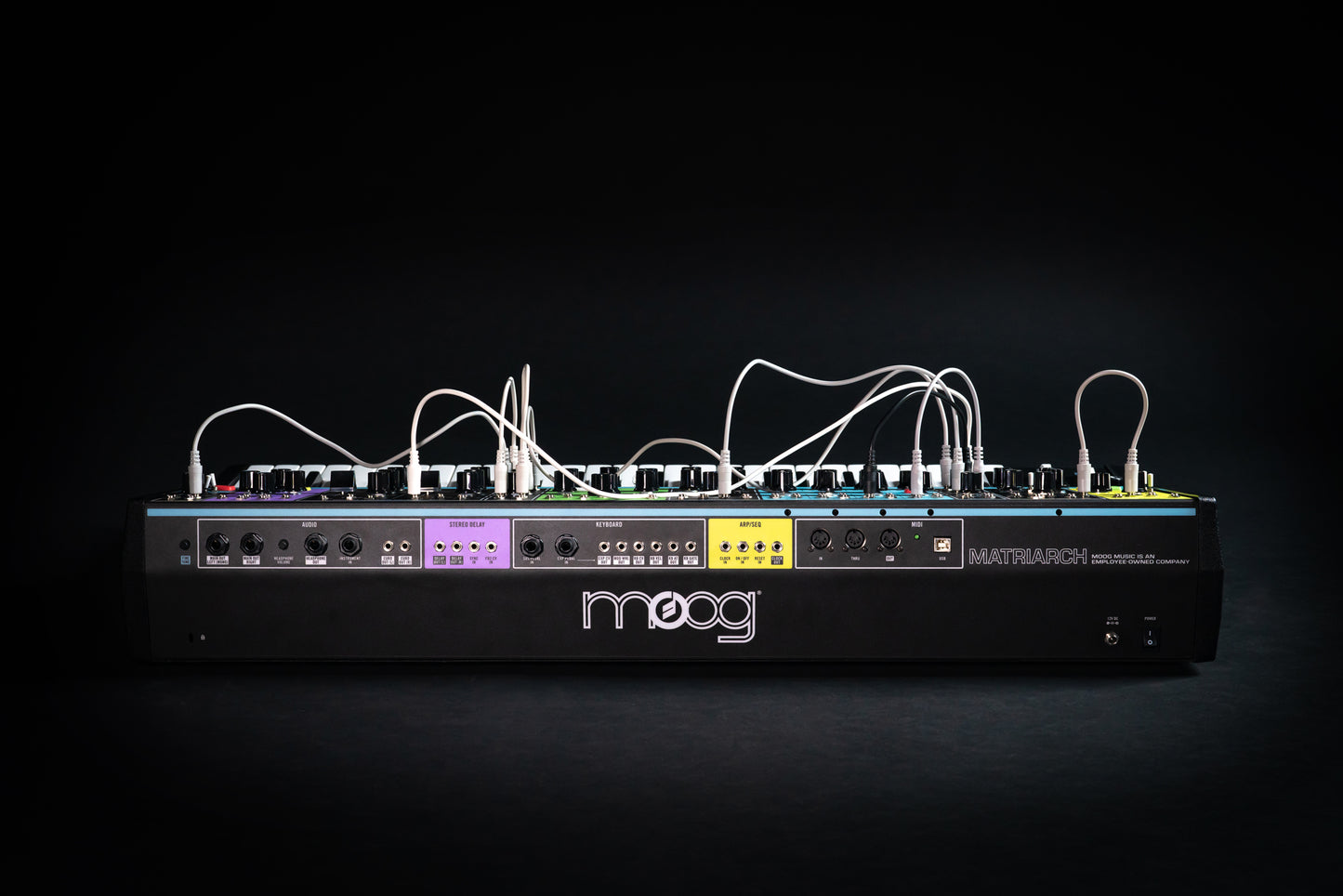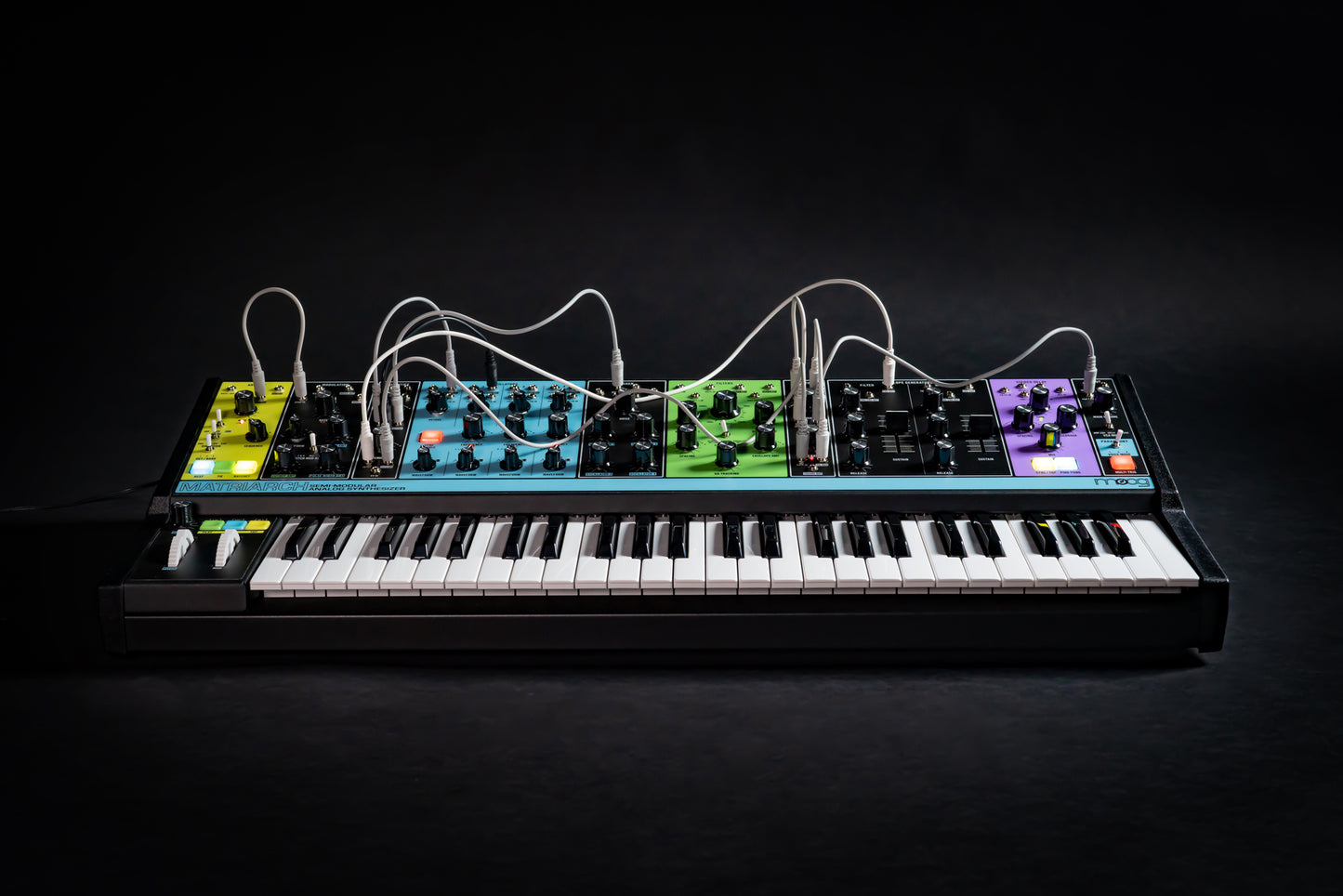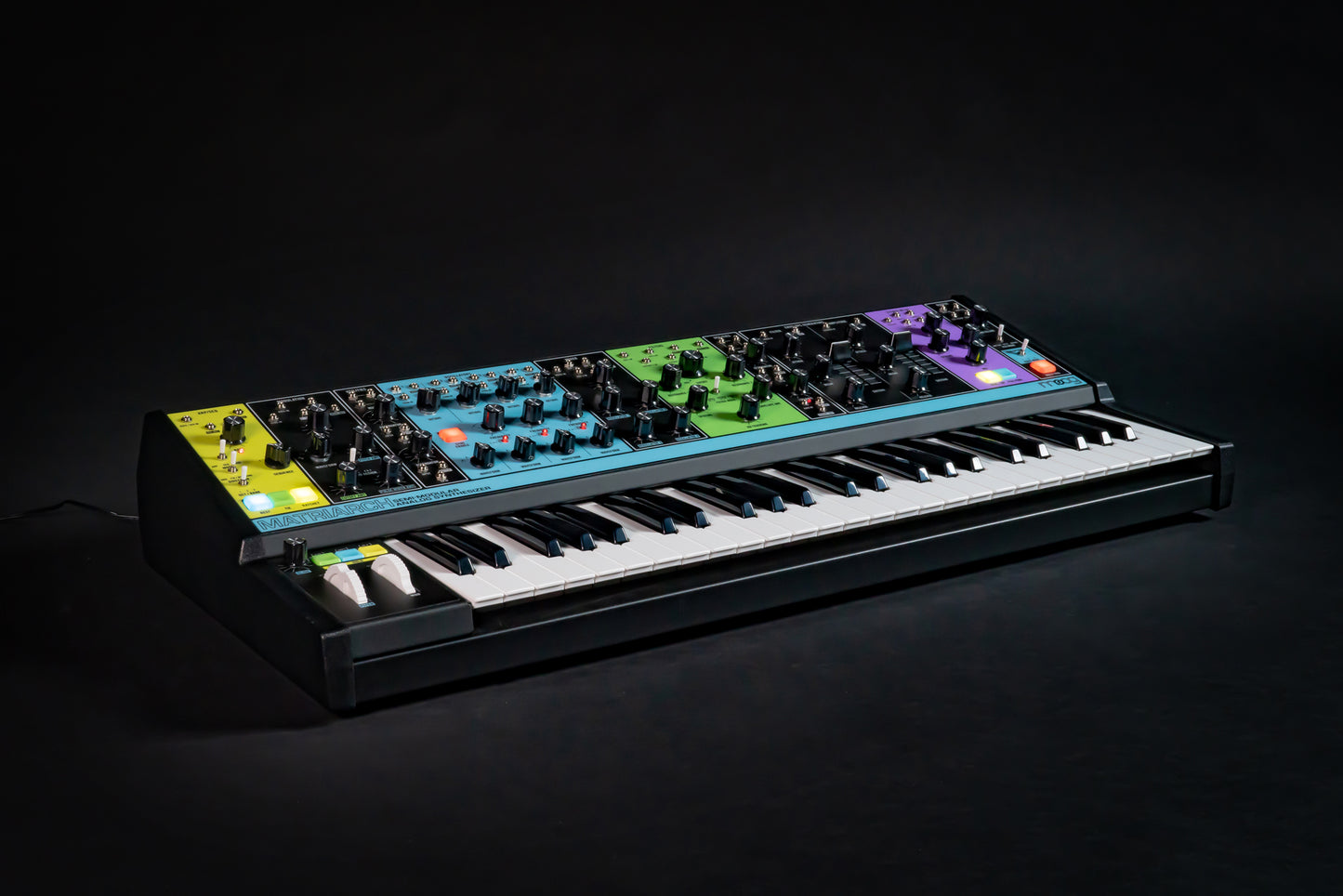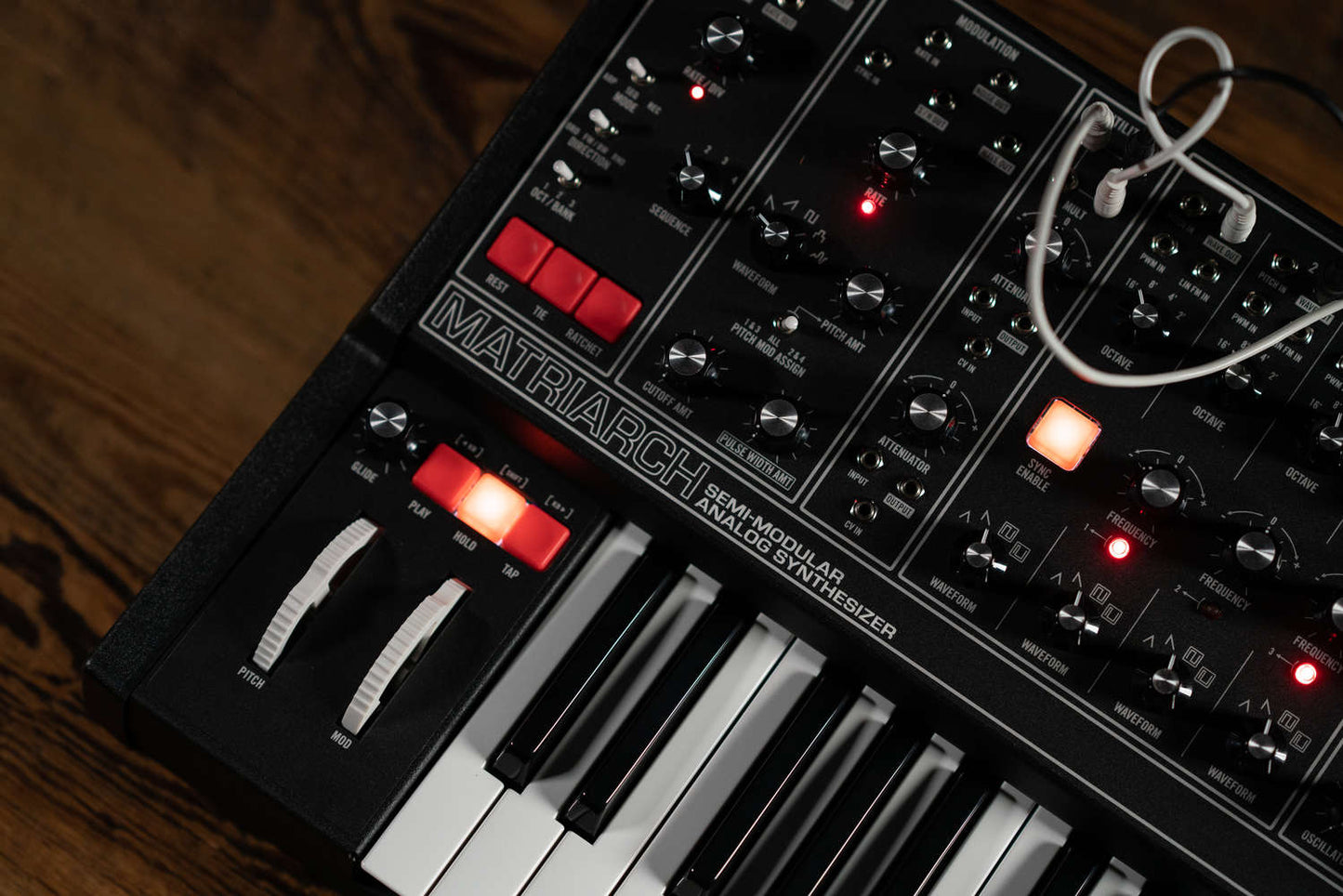 ADAM AUDIO T8V
Recording Magazine tests our new T8V nearfield monitor and draws the following conclusion:" The low...
Read More
Focal Pro
Professional Audio
Our professional monitors are designed from the very beginningto
reporoduce the sound signal without any alteration. These monitors
will meet the needs of the biggest studios as well as the smalles ones.
'Listen to your music, not to your speakers!'
Shop now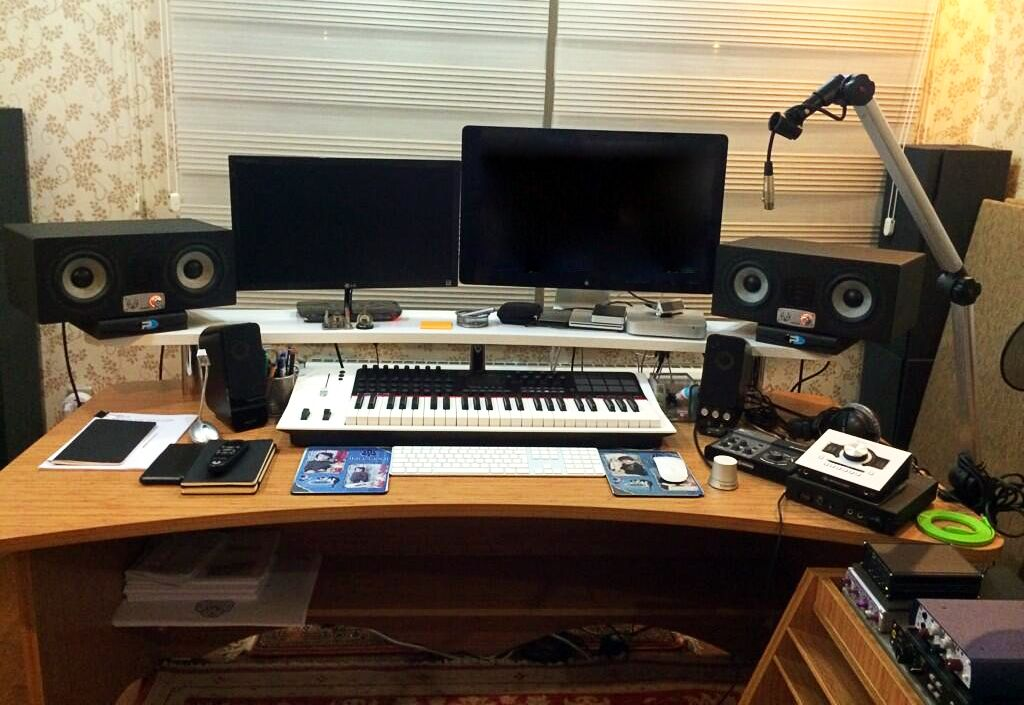 EVE AUDIO
SC4070 WON 37TH TEC AWARD
EVE Audios SC4070 won the 37th Technical Excellence & Creativity (TEC) Award in the category of Studio Monitors.
Shop now