EVE Audio
Regular price
Rs. 252,299.00
Regular price
Rs. 311,777.00
Sale price
Rs. 252,299.00
Unit price
per
Sale
Sold out
Share

THE REFERENCE SOLUTION AMONG ALL PROFESSIONAL 3-WAY MONITORS ENSURING HIGHLY ACCURATE SOUND REPRODUCTION AND TRUE DYNAMIC RESPONSE OVER AN EXTENDED FREQUENCY RANGE
The SC307 is a powerful monitor perfectly suited for near- and midfield monitoring. And, in surround set ups, the SC307 will work excellently as a center channel too.
The SC307 combines the power from three different amplifiers to deliver a very efficient, dynamic and low noise sound reproduction.
Our three-way systems are developed for critical and detailed listening. Although they will be able to provide lots of power and thunderous bass frequencies, they will also excel if you're looking for a precise and very detailed pair of speakers.
TECH TALK
Our three-way systems are designed around the concept to distribute the frequencies properly between all individual components and raise the efficiency of your speakers effectively.
In our three-way systems, each driver (woofers or tweeter) gets its own amplifier. One of the woofers serves frequencies up to 300 Hz as a kind of "bass" whilst the other woofer gives you a fuller range as a bass-midrange driver, up to the 3000 Hz crossover frequency. From that frequency on, our AMT tweeter takes over. This minimizes interference between the drivers and also allows the SC307 to deliver a very efficient and dynamic sound reproduction.
What this design philosophy means is that less effective physical work is being made by each individual woofer, as the band of frequencies to be reproduced are divided between both woofers. This in turn will result in less mechanical inertia and a more efficient sound transmission.
Both woofers consist of our proprietary 6.5" SilverCone, the same that is used in our two-way system, the SC207, and features our sophisticated low distortion copper cap magnet system. However, due to the fact that two of these woofers are being used simultaneously, you get a bigger frequency response down to 40 Hz.
The SC307 also makes use of the proprietary AMT RS2 tweeter, which uses a bigger front plate, and a bigger internal magnet to drive the AMT tweeter with greater efficiency.
The three 100 W PWM power amplifiers won't leave you lacking any power either, as the maximum sound pressure level of 114 dB (SPL @ 1m) will attest.
And no worries determining how to place the SC307 in your room or studio properly. Our DSP section will assist you in choosing the speaker for left and right hand side. So you will always get proper symmetry between your speakers, instead of having to move them around as usually. With a DIP switch located, on the rear of speakers these settings for room adaption can be temporarly locked.
As with every other EVE Audio speaker, you get both balanced XLR inputs and unbalanced RCA inputs for greater convenience. 
DSP / SMART-KNOB
All EVE Audio monitors feature a high-resolution DSP electronics. A high-quality analog/digital converter from BurrBrown (24bit/192kHz) converts the analog input signal supplied via RCA or XLR. The DSP provides latency-free filtering while protecting tweeter and woofers against overload across the entire frequency range. When switched on, the volume of the monitor increases slowly to leave enough time to reduce the source volume if the input signal is too loud.
Adjustments to the acoustic environment can be made via the front rotary/pressure encoder, the SMART-knob with rotating LED ring. This knob allows the levelling of system volume as well as the adjustment of filters for room variables (low shelf, mid eq and high shelf filters). All settings are displayed on the LED ring, providing instant information about the selected values. The brightness of the LED ring can be adjusted for dark studios or video applications.
High-quality Class D amplifiers complete the system and deliver enough power to the demands of modern music production. Selected volume and/or filter settings can be independently fixed with DIP-switches that are positioned on the rear of the amplifier to prevent unauthorised or unintentional adjustments. 
BASS PORT DESIGN
The rear-facing bass reflex channel is, as usual with EVE Audio, designed for low airflow noise and enhances the powerful and precise bass reproduction.
For more information on our bass reflex port design, click here. 
MEASUREMENTS
Free-field frequency response (1/6 oct.)
Top = Horizontal configuration / Bottom = Vertical configuration
Red = 0° / Green = 30° horizontal off-axis
Distortion
Orange = 2nd / Green = 3rd vs frequency response (red)
Polar pattern (1m)
Top = Horizontal configuration / Bottom = Vertical configuration
Red = 200Hz / Green = 1kHz / Blue = 5kHz
Specification
| | |
| --- | --- |
| Dimensions (WxHxD) [mm] | 500 x 215 x 310 |
| Dimensions (WxHxD) ["] | 19.69 x 8.46 x 12.2 |
| Free-field frequency range (-3dB) | 40Hz - 21kHz |
| Tweeter | AMT RS2 |
| Mid-Woofer | 165mm/6.5" |
| Woofer | 165mm/6.5" |
| Max SPL per pair | 122dBspl |
| Output power (woofers) | 2 x 100W |
| Output power (tweeter) | 50W |
Description
Midfield Monitor
Dimensions (WxHxD) [mm]
500 x 215 x 310
Dimensions (WxHxD) ["]
19.69 x 8.46 x 12.2
Free-field frequency range (-3dB)
40Hz - 21kHz
Tweeter
AMT RS2
Mid-Woofer
165mm/6.5"
Woofer
165mm/6.5"
Cross-over frequency
300Hz/2800Hz
Max SPL per pair
122dBspl
Number of amplifiers
3
Output power (woofers)
2 x 100W
Output power (tweeter)
50W
Protection limiter
Settings
Volume
-inf. - +6dB
High-shelf filter (-5dB - +3dB)
> 3kHz
Desk filter boost (0dB - +3dB)
80Hz
Desk filter cut (-5dB - 0dB)
160Hz
Low-shelf filter (-5dB - +3dB)
< 300Hz
LED brightness setting
Level-lock dip switch
Filter-lock dip switch
Woofer-change dip switch (L/R)
Connectors
XLR in (impedance)

 

(10k)
RCA in (impedance)

 

(10k)
Power consumption
Standby
< 1W
Full output
350VA
Misc.
Weight [kg/lb.]
12.4 / 27.3
View full details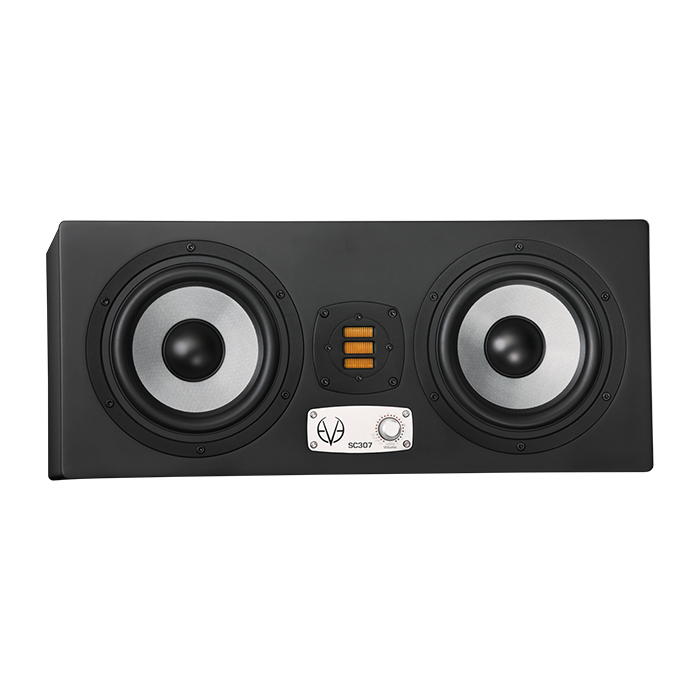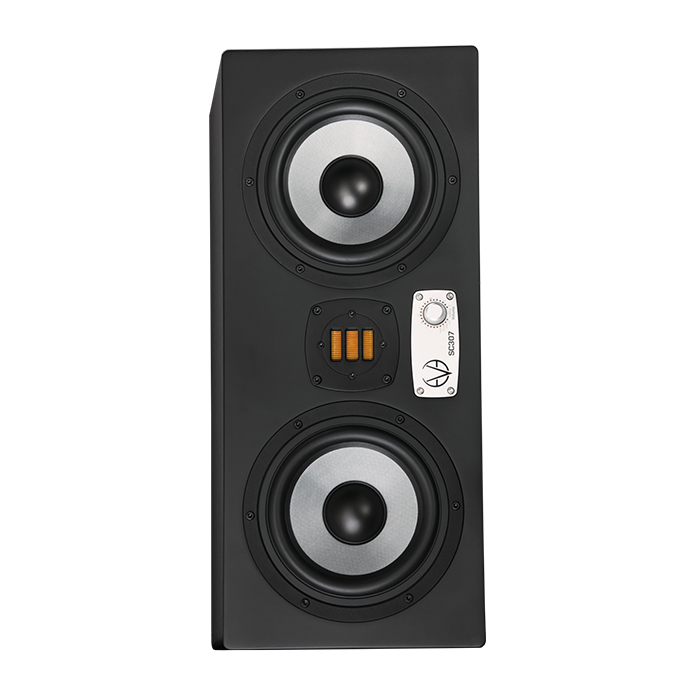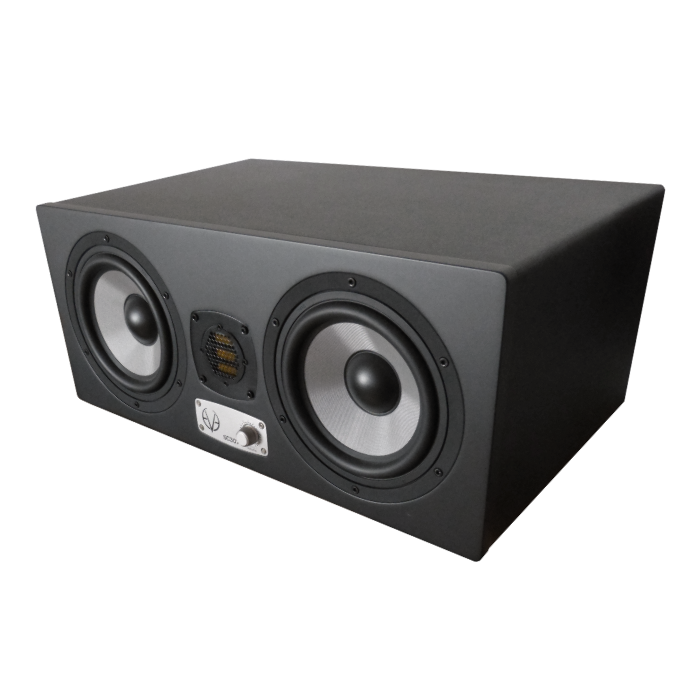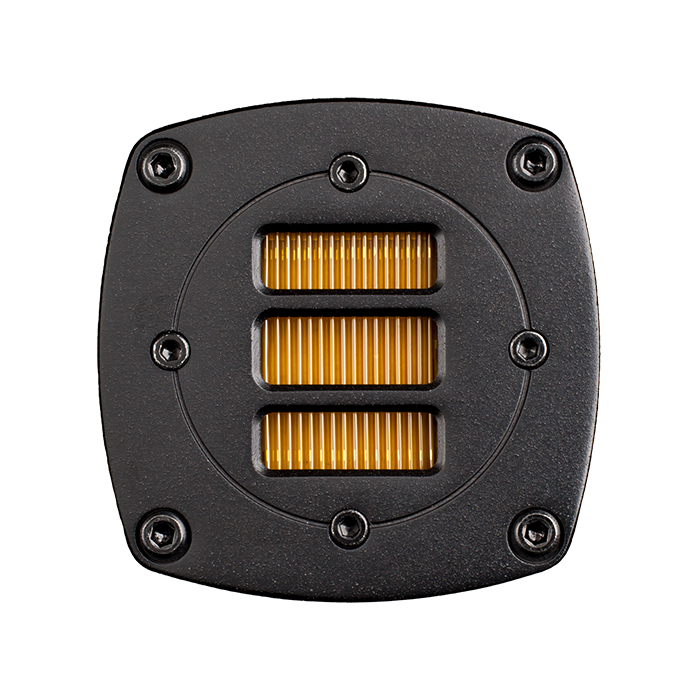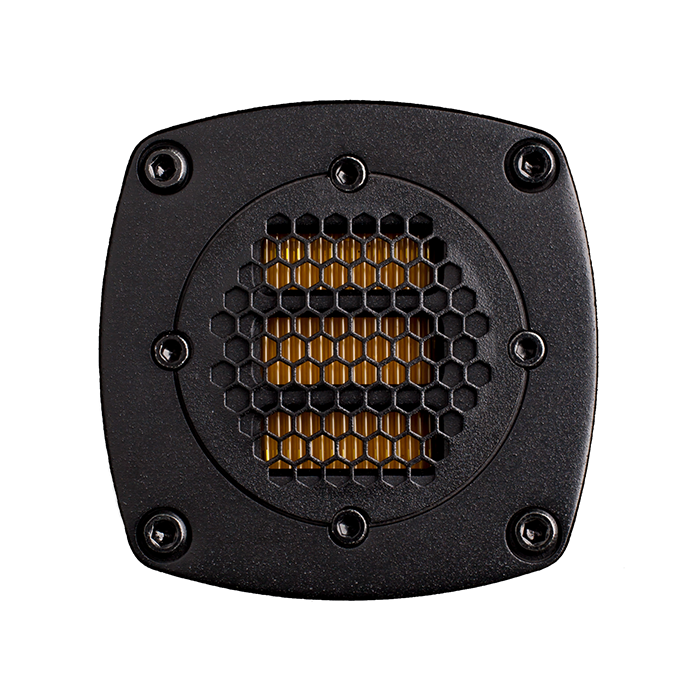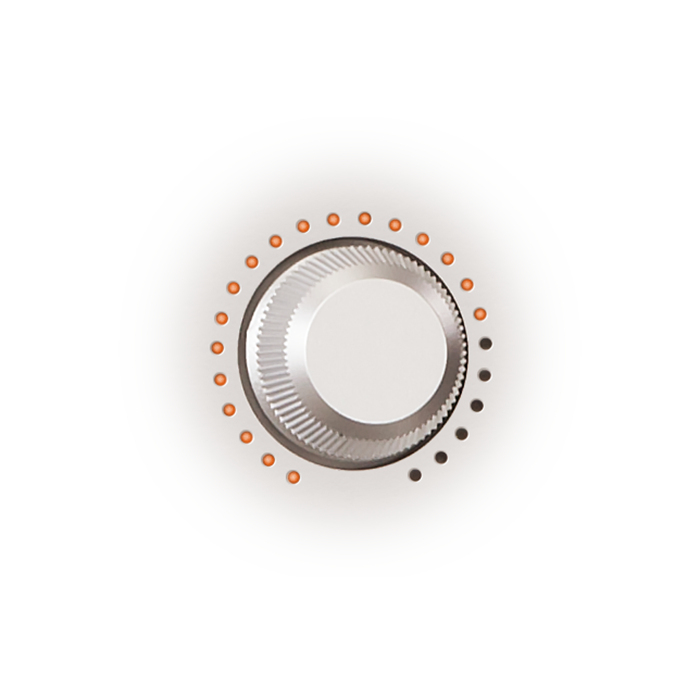 ADAM AUDIO T8V
Recording Magazine tests our new T8V nearfield monitor and draws the following conclusion:" The low...
Read More
Focal Pro
Professional Audio
Our professional monitors are designed from the very beginningto
reporoduce the sound signal without any alteration. These monitors
will meet the needs of the biggest studios as well as the smalles ones.
'Listen to your music, not to your speakers!'
Shop now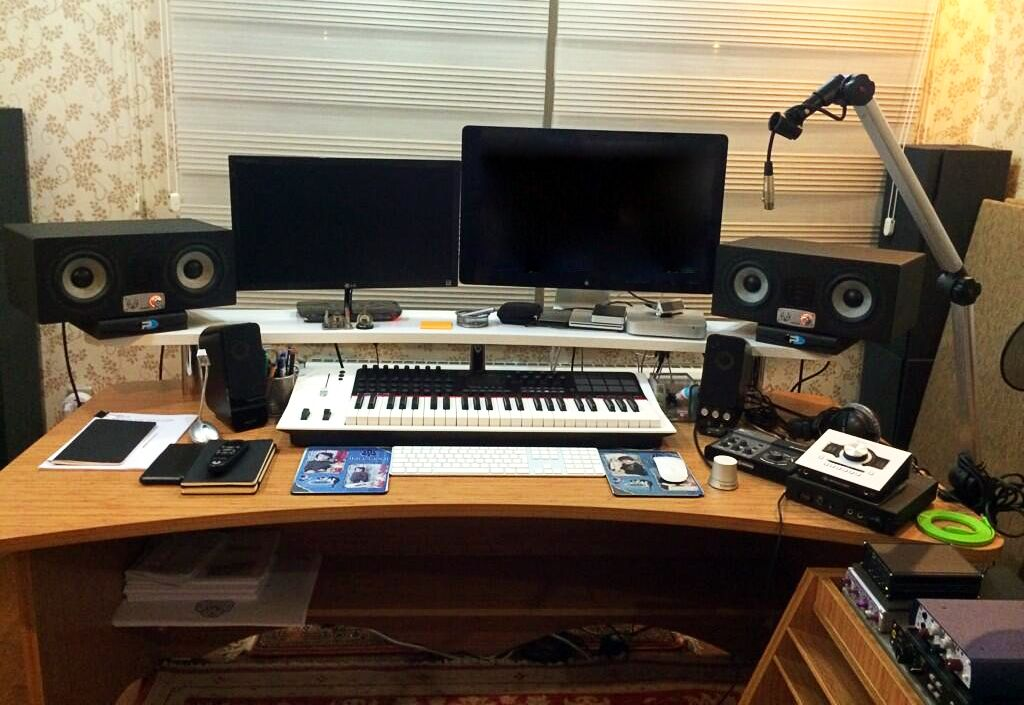 EVE AUDIO
SC4070 WON 37TH TEC AWARD
EVE Audios SC4070 won the 37th Technical Excellence & Creativity (TEC) Award in the category of Studio Monitors.
Shop now