DW Drums
Regular price
Rs. 50,068.00
Regular price
Sale price
Rs. 50,068.00
Unit price
per
Sale
Sold out
Share
DW 9000 Series XF Extended Footbard Single Bass Drum Pedal w/ Bag
Kick Drum Pedal with Extended Footboard, Infinitely Adjustable Cam, Chain Drive, and Included Nylon Strap

Extended Footboard 9000 Kick Pedal!
With DW's DWCP9000XF Extended Footboard bass drum pedal, you get all the things that made the 9000 Series so popular among drummers worldwide, plus a 1" longer footboard, and goodies like DW's Tri-Pivot toe clamp system, non-slip rubber grip base plate, and the EZ Adjust cam that lets you morph between Accelerator and Turbo drive. You can also switch between chain drive and the included nylon strap. Packed with premium features such as a free-floating rotor-drive system and rotating swivel spring, you can customize the DW DWCP9000XF kick drum pedal to fit you like a glove.

DW DWCP9000XF Extended Footboard Bass Drum Pedal at a Glance:
9000 Series hardware
Patented features
Other unique features
9000 Series hardware
DW's taken input from the world's top drummers and drum techs and incorporated it into their elite 9000 Series of hardware. In the series, you'll find all the features those drummers and techs have been calling for, including memory locks on the tube joints and the base assembly, plastic tube insulators, infinitely adjustable toothless tilters, large reset handles, secondary tilter locks, cymbal space adjusters, heavy gauge tubing, and more. For the most professional of needs - studio or stage - you can depend DW and their premier 9000 series hardware.
Patented features
Patented features like the free-floating rotor-drive system, rotating swivel spring and infinitely adjustable cam, are aligned to create a more direct transfer of energy that optimizes the stroke for more power and precision. DW 9000 Series Pedals feature an infinite adjustable cam, allowing the pedal to be easily set from Accelerator to Turbo Drive or anywhere in between. The Free-Floating Rotor drive system allows the shaft to turn independently of the rotor, directing energy from the pedal board straight to the beater. The design also uses friction-reducing ball bearings to optimize the already incredibly smooth, gravity-defying action.
Other unique features
The Floating Swivel Spring increases efficiency on the down stroke and return stroke, creating less resistance and an incredibly smooth feel. 9000 Series Bass Drum Pedals include a Nylon Strap and can be easily converted from Chain-Drive to Nylon Strap.
DW DWCP9000XF Extended Footboard Bass Drum Pedal Features:
Single kick pedal
Footboard is one inch longer than standard 9000 series 'boards
Universal assemblies in-house from aircraft-grade aluminum
EZ Infinite Adjustable Cam
Switch from Accelerator to Turbo drive or anywhere in between
Chain drive or Nylon strap (strap included)
Tri-Pivot Toe Clamp is secure, yet easy on your bass drum hoop
Floating Swivel Spring
Non-slip rubber grip base plate
Free-floating rotor-drive system
DW's 9000 Series kick pedal is all about power and feel!

View full details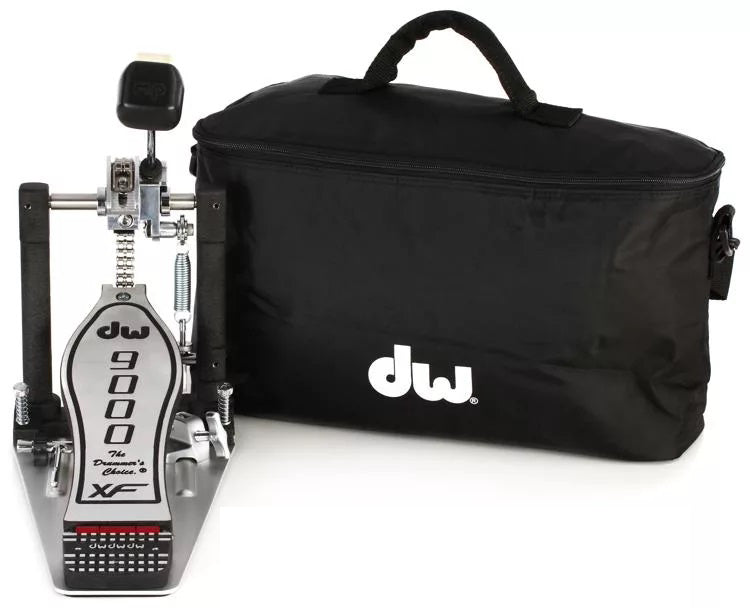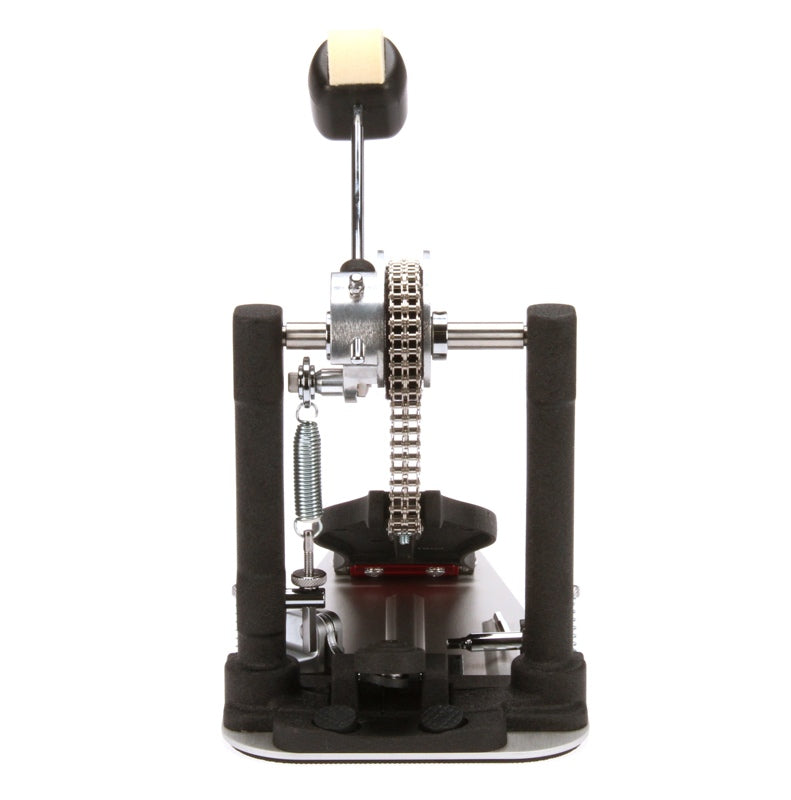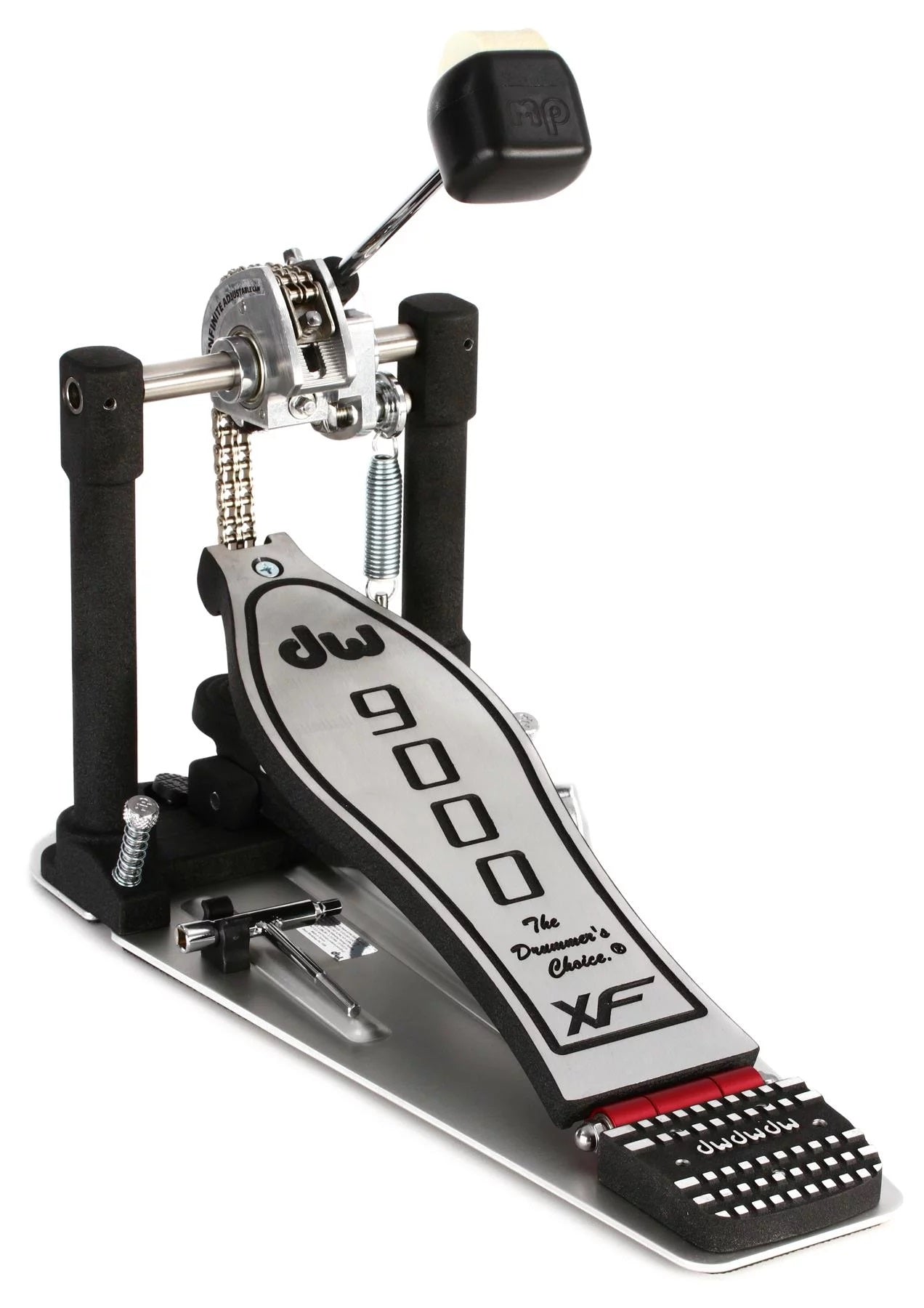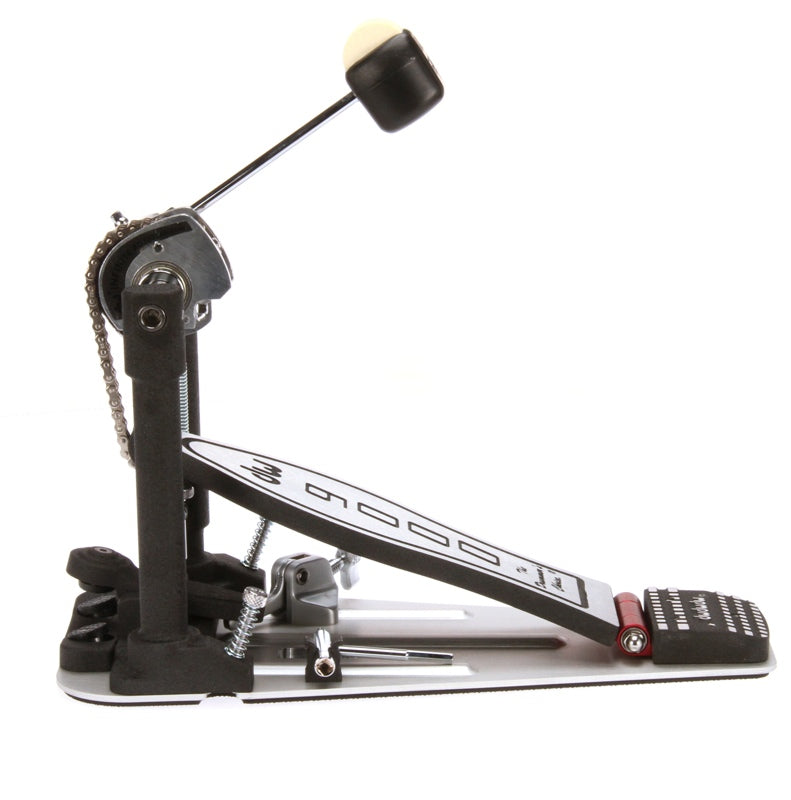 ADAM AUDIO T8V
Recording Magazine tests our new T8V nearfield monitor and draws the following conclusion:" The low...
Read More
Focal Pro
Professional Audio
Our professional monitors are designed from the very beginningto
reporoduce the sound signal without any alteration. These monitors
will meet the needs of the biggest studios as well as the smalles ones.
'Listen to your music, not to your speakers!'
Shop now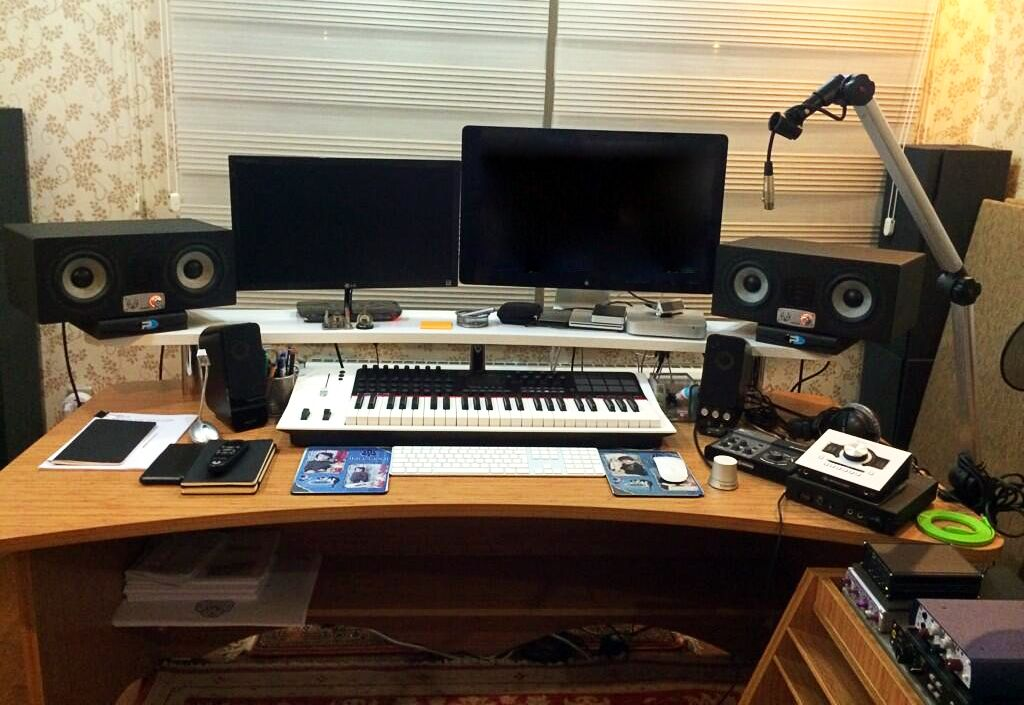 EVE AUDIO
SC4070 WON 37TH TEC AWARD
EVE Audios SC4070 won the 37th Technical Excellence & Creativity (TEC) Award in the category of Studio Monitors.
Shop now