Sonor
Regular price
Rs. 85,000.00
Regular price
Rs. 90,523.00
Sale price
Rs. 85,000.00
Unit price
per
Sale
Sold out
Share
AQX - it has never been this easy to start your SONOR journey.

Get to Groovin' from Day One!
Looking for an all-in-one drumming solution? Take the helm of the Sonor AQX Stage 5-piece Complete Drum Set! This finely engineered kit comes equipped with all of the pieces you need to start laying down grooves from day one. That includes hardware and a B8 bronze cymbal pack. The five poplar shells deliver a smooth response with a solid low-end punch, while simultaneously keeping the price down and within every drummer's reach. TuneSafe lugs adorn each shell for consistently reliable intonation, which is especially helpful in conjunction with the AQX's tonally versatile snare. If you're looking for a beautiful, all-inclusive kit for a fantastic deal, Sweetwater drummers recommend the AQX Stage 5-piece Complete Drum Set from Sonor!
With the AQX complete kits, SONOR has packed everything into a box a beginner drummer could need: Great sounding shells, an extensive hardware lineup, bronze cymbals and a versatile snare drum.
But it didn't stop there. With the AQX compact kits lightweight shell kits are offered as well.


Dependable poplar shells
Poplar just has that tone that smoothly glides across the mid and high registers of your kit but remains assertive and punchy on the low end. This dichotomy is perfect for percussionists chasing a reliable, musical, and characterful sound, without the price tag and tonal complexities of deluxe shell construction. On top of their solid sound, these five shells come decked out in three super-sharp sparkle finishes!
Hardware and cymbals aplenty
Courtesy of Sonor's 1000 Series of hardware, you're well equipped for jams right from the get-go. Included in this bundle are a pair of height-adjustable cymbal stands, a well-accommodating snare stand and basket, as well as a responsive hi-hat stand and kick pedal. What about cymbals? You'll be rocking a trio of B8 bronze cymbals, including a ride, a crash, and a pair of hi-hats. How's that for performance ready?
In addition to the exciting included extras, Sonor has equipped each shell with quality hardware as well, such as the ever-reliable TuneSafe lugs. These are the same lugs included in Sonor's top-of-the-line drum kits, and they've packed them into the AQX for good reason! Their simple yet effective design prevents the vibration and wiggle of tension screws, instilling a firm grasp on your drumheads, and thus, improving your kit's intonation! You'll also receive the extra-sturdy DTH 2000 Double Tom Holder for easy and effective mounted drum placement.
Sonor AQX Stage 5-piece Complete Drum Set Features:
Dimensions: 7-inch x 10-inch and 8-inch x 12-inch rack toms; 13-inch x 16-inch floor tom; 16-inch x 22-inch bass drum; 5.5-inch x 14-inch snare
Poplar shell construction offers low-end punch with smooth mid and high response
1000 Series hardware pack includes 2 adjustable cymbal stands, 1 adjustable snare stand and basket, 1 hi-hat stand, and 1 kick pedal
DTH Double 2000 Tom Holder offers superior positioning options
20-inch ride,16-inch crash, and 14-inch hi-hat B8 bronze cymbals included
Ideal setup for drummers searching for a solid-sounding, complete drum kit right out of the box
Note: This complete drum set does not include a throne.
Studio Setup: 20x16" Bass Drum, 10x7" Tom Tom, 12x8" Tom Tom, 14x13" Floor Tom, 14x5.5" Snare Drum, including Hardware & Cymbals
Stage Setup: 22x16" Bass Drum, 10x7" Tom Tom, 12x8" Tom Tom, 16x15" Floor Tom, 14x5.5" Snare Drum, including Hardware & Cymbals
Micro Shell Set: 14x13" Bass Drum, 8x7" Tom Tom, 13x12" Floor Tom, 13x6" Snare Drum, including Bass Drum Riser and Cymbal / Tom Holder
Jungle Shell Set: 16x15" Bass Drum, 10x7" Tom Tom, 13x12" Floor Tom, 13x6" Snare Drum, including Bass Drum Riser and Cymbal / Tom Holder
Jazz Shell Set: 18x14" Bass Drum, 12x8" Tom Tom, 14x13" Floor Tom, 13x6" Snare Drum, including Cymbal / Tom Holder
It's your choice: three stunning Sparkle finishes.
View full details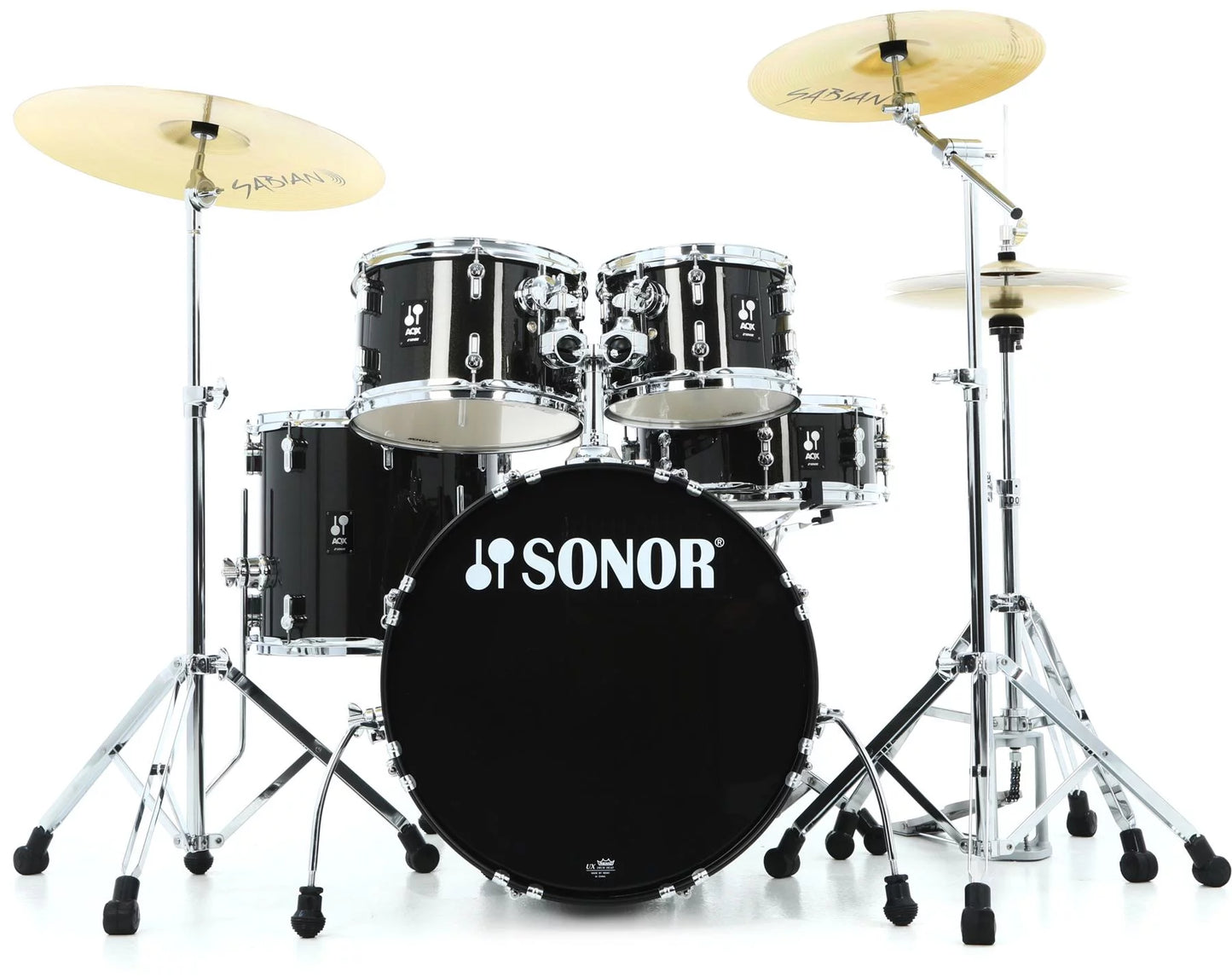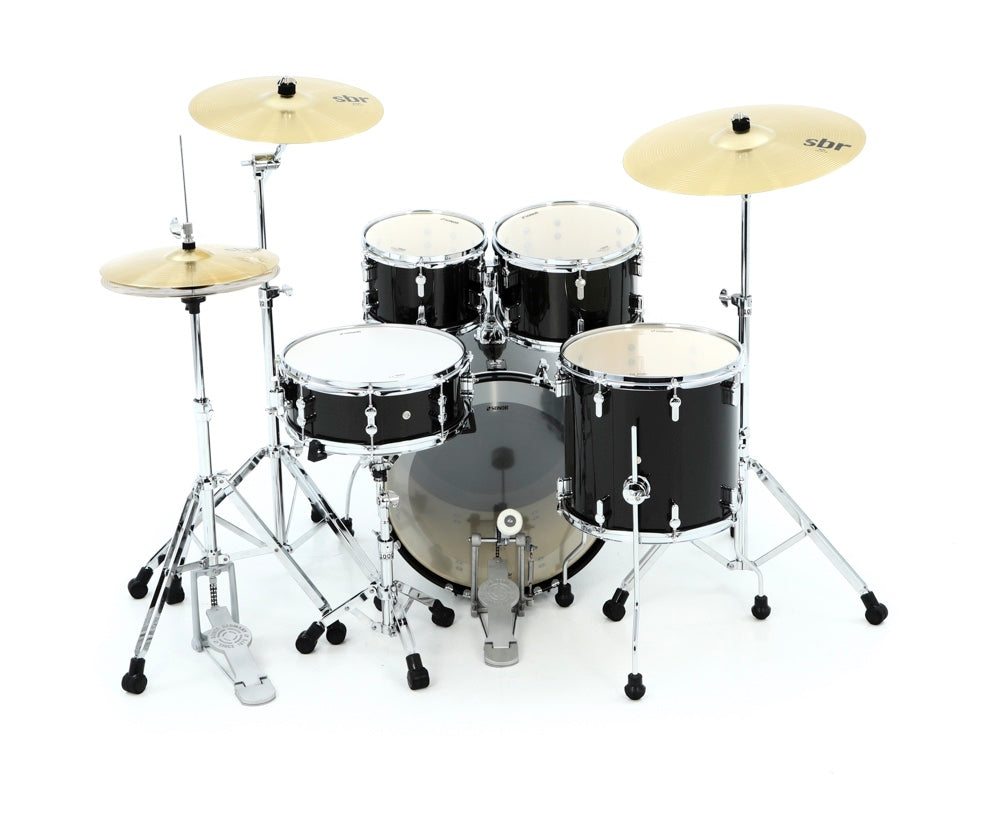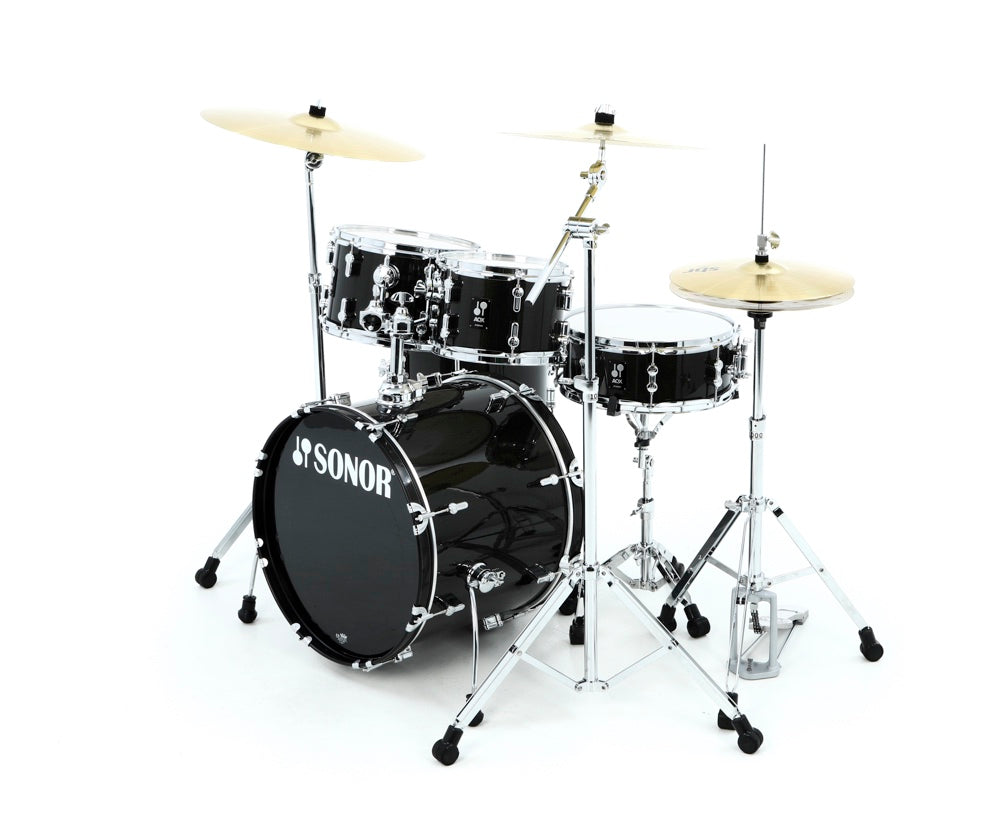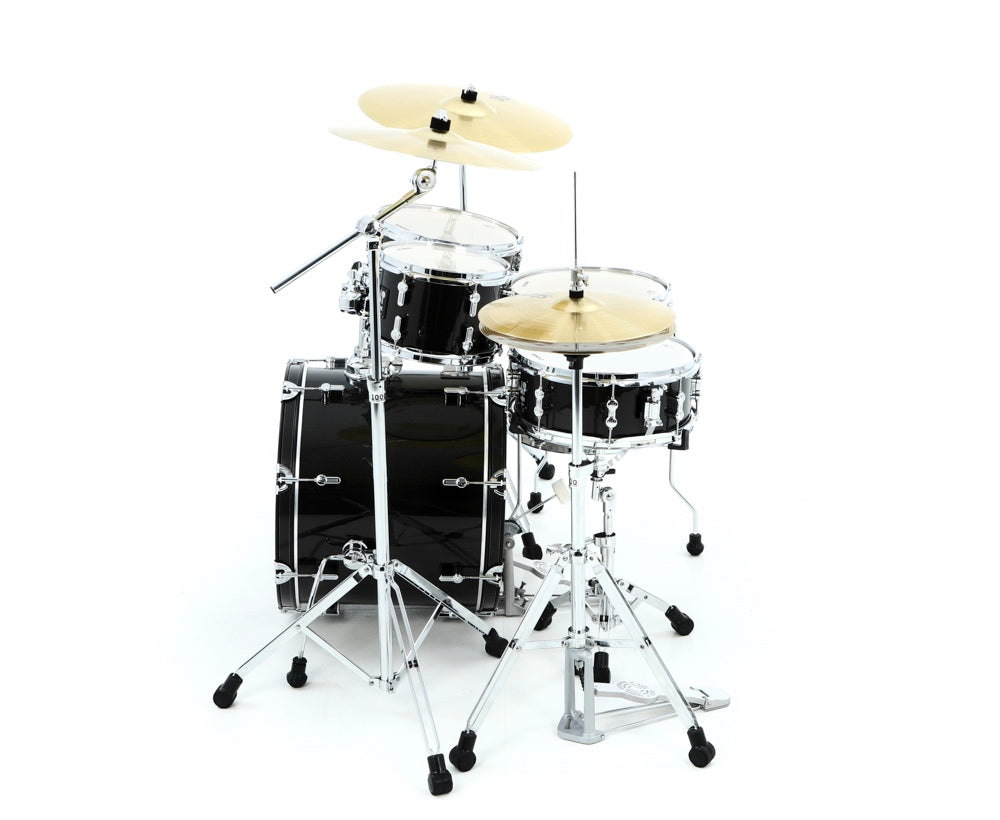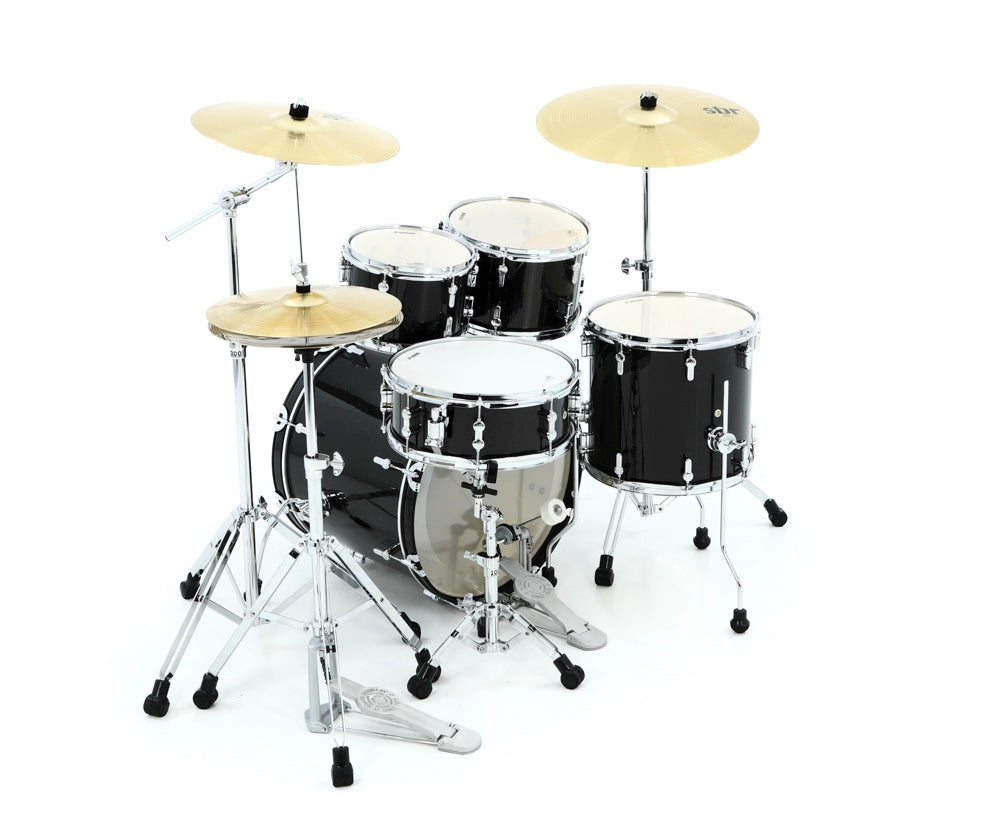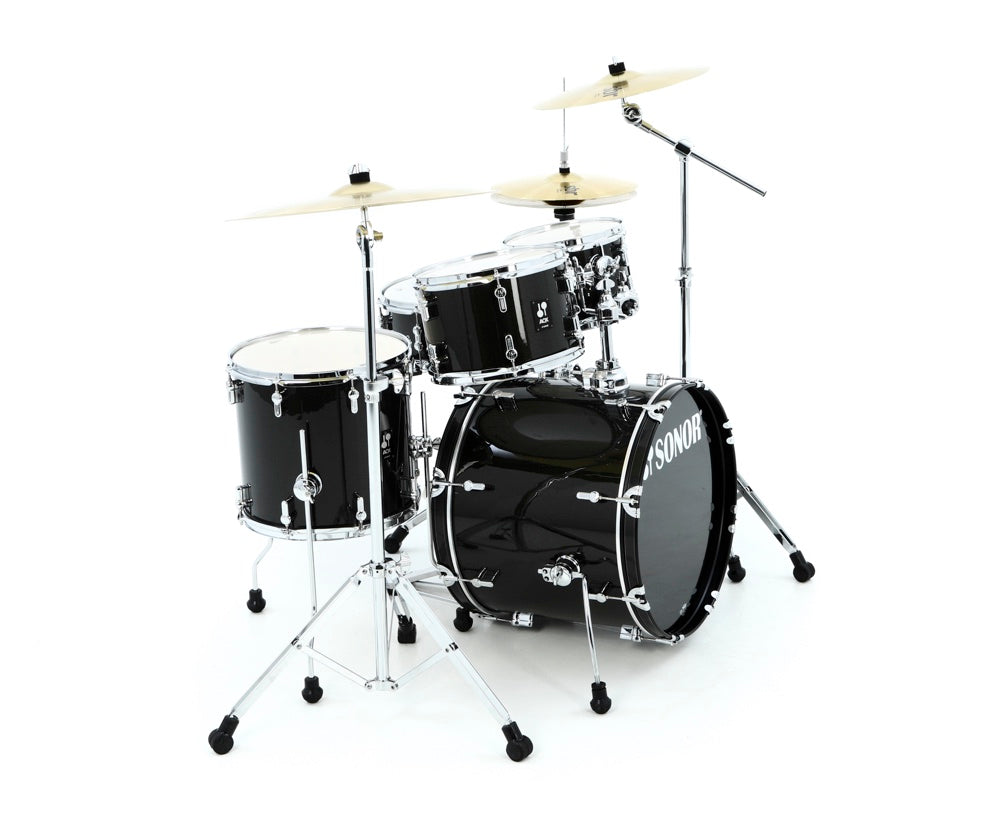 ADAM AUDIO T8V
Recording Magazine tests our new T8V nearfield monitor and draws the following conclusion:" The low...
Read More
Focal Pro
Professional Audio
Our professional monitors are designed from the very beginningto
reporoduce the sound signal without any alteration. These monitors
will meet the needs of the biggest studios as well as the smalles ones.
'Listen to your music, not to your speakers!'
Shop now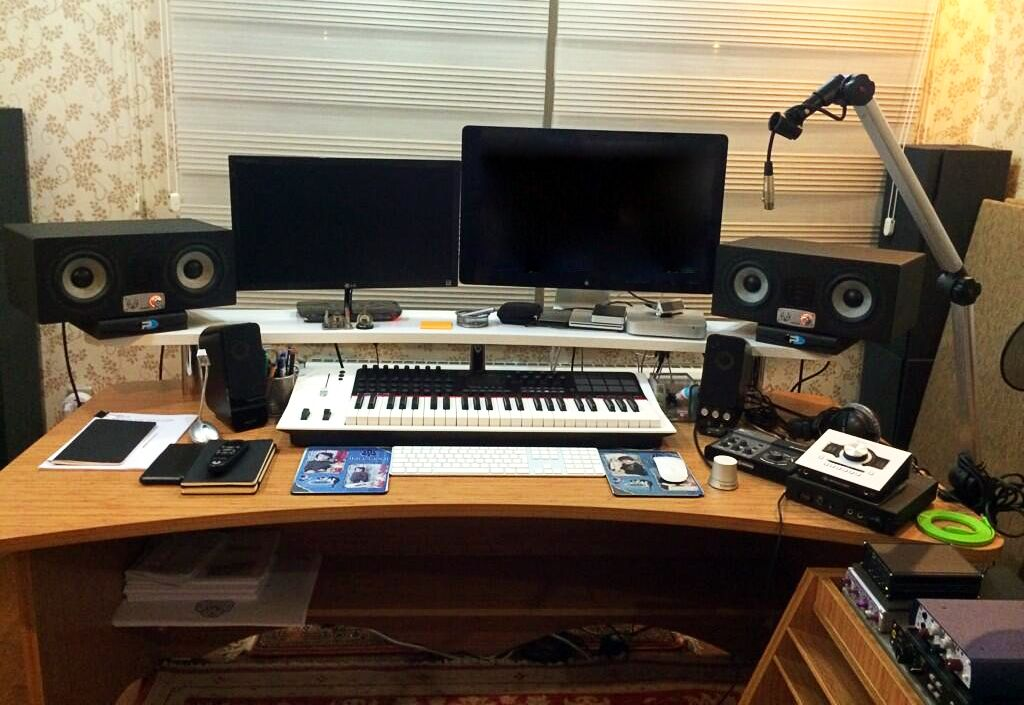 EVE AUDIO
SC4070 WON 37TH TEC AWARD
EVE Audios SC4070 won the 37th Technical Excellence & Creativity (TEC) Award in the category of Studio Monitors.
Shop now