Share
HeadRush
Regular price
Rs. 106,600.00
Regular price
Rs. 116,600.00
Sale price
Rs. 106,600.00
Unit price
per
Sale
Sold out
The most versatile, realistic-sounding and responsive amplifier, cabinet, microphone and FX models ever found in a road-ready floorboard guitar FX processor.
Guitar Multi-effects Pedal with Amplifier Modeling, 7" Touchscreen Interface, 12 Footswitches, Expression Pedal, Analog and Digital I/O, and USB Recording Out

HeadRush Pedalboard®
The most powerful guitar FX and amp modeler ever.
HeadRush Pedalboard®
Featuring a powerful quad-core processor and exclusive Eleven® HD Expanded™ DSP software, the HeadRush Pedalboard® delivers the most versatile, realistic-sounding and responsive amplifier, cabinet, microphone and FX models ever found in a road-ready floorboard guitar FX processor. The high resolution and ultra-responsive 7-inch display enable you to touch, swipe and drag-and-drop to instantly create and edit your rigs in an unprecedentedly realistic and intuitive way.
7-inch high-resolution touch display with intuitive touch interface
Powerful custom designed quad-core DSP system
Gapless preset switching with reverb/delay tail spillover
¼-inch Stereo FX Loop to Integrate your FX and outboard gear
Import Virtually Unlimited Impulse Response Files
Record and re-amp via USB (up to 24-bit/96KHz)
Hands-free edit mode
Advanced Looper with Save/Load Functionality
⅛" (3.5mm) aux input
¼" (6.35mm) headphone output
Individual footswitch OLED screens
Road-ready steel chassis
MIDI input and output
Universal power supply
Meet the Pedalboard

Ultra-Responsive 7-inch Touch Display
The heart of the HeadRush Pedalboard is the 7-inch touch display (Exclusive Patent Pending Technology) and a guitarist-centric, intuitive user interface – literally touch, swipe and drag-and-drop to instantly create and edit rigs with amazing speed and accuracy.
The large display also gives clear feedback when performing live, especially when tweaking tones using the expression pedal in 'Hands-Free Mode'. Everything about the HeadRush Pedalboard is designed to make it simple, fast and intuitive to jump right in and create amazing sounding rigs in seconds.
Ready for tour!
Durable road-ready steel chassis
Housed in a durable road-ready steel chassis with a cable route built into the bottom to help keep your stage tidy, the HeadRush Pedalboard includes many thoughtful features for use on stage including incredibly bright color-assignable LEDs and customizable OLED scribble strips that show each of the 12 footswitches' current assignment and status for each rig. You can even drag-and-drop to create set lists (custom orders of rigs) for your gigs. The HeadRush Pedalboard is a truly convenient and compact way to bring all of the best classic vintage and modern gear you will ever need to stages near or far without breaking the bank or your back.
Ever-Expanding Library of Incredibly Realistic Models
The HeadRush Pedalboard is loaded with an immense library of 50 amplifier models, 15 cabinets with 10 microphone emulations, 300 impulse responses, and more than 65 premium FX! All HeadRush models are premium emulations of the most cherished guitar gear with unprecedented accuracy and mouth dropping natural dynamic response. HeadRush is committed to expanding this library by adding new models based on user requests and feedback.
Unlimited Tonal Expansion with Third Party IR Support
Out of the box, HeadRush Pedalboard comes with over 300 perfectly captured impulse responses. These were meticulously created in a studio located in England with some of the most historic guitar cabs inspired from Marshall, Fender, Vox, Orange and more! It's also simple to load your own third-party IRs via drag-and-drop when connected by USB. The HeadRush Pedalboard has virtually unlimited storage for IRs with 1024 and 2048 sample lengths
Choose Your Mode on The Fly
Navigating between different pedal modes has never been easier! Switch between Stomp Mode, Rig Mode, Hybrid Mode, Setlist Mode, or Song Mode on the fly. Just hold down the bottom left footswitch to jump between modes, simple!
Hands Free Editing
Using the hands-free edit mode, you can adjust any parameter without having to bend over. Hold the footswitch assigned to the model that you want to adjust, select the parameter, and use the expression pedal to fine-tune your settings!
Advanced Looper with Save & Load Functionality
The HeadRush Pedalboard has an advanced built-in looper that you can use to layer parts during performances or use as a songwriting tool when inspiration strikes. You can load .WAV and .MP3 audio files into the Looper to play along with backing tracks, and you can also save your new loops as .WAV files and export them to your Mac/PC vis USB Transfer Mode for sharing with the world.
Gapless preset switching with reverb/delay tail spillover
Gapless preset-switching is an exclusive feature on the HeadRush Pedalboard and means that any reverb or delay-tails will continue to ring out, even after changing your preset or rig. This way there is no break in the signal, making your rig changes sound fluid and seamless.
Built-in USB Audio Interface for Direct Recording and Reamping
HeadRush Pedalboard's USB connection open up the world of recording or reamping to a computer. When the HeadRush Pedalboard is connected to your computer, you can select and use the HeadRush Pedalboard as a 24-bit 96 kHz audio interface! When choosing the Reamp option you can add the tone coloration of an amp to a pre-recorded audio signal—in this case, sending audio from your DAW through the HeadRush Pedalboard and then recording it back into your DAW. This is useful for saving time because you can change the sound of an already-recorded guitar track without having to manually play the same part again.
All the connections you need
The HeadRush Pedalboard assimilates seamlessly into your current rig with all the connections you need to handle any performance situation. Combining a ¼-inch guitar input, (2) XLR outputs with ground lift switch, (2) ¼-inch TRS outputs switchable between amp or line level, 5-Pin MIDI in/out, plus an onboard ¼-inch stereo FX loop to integrate pedals and outboard gear at any point in the signal chain. HeadRush Pedalboard unites your existing equipment while opening up a world of new sonic possibilities.


View full details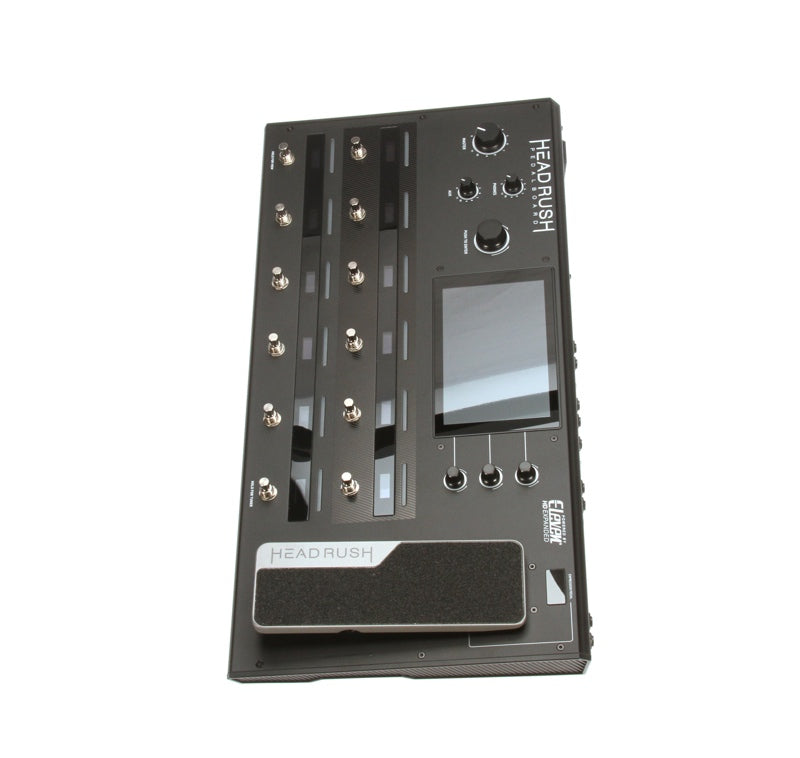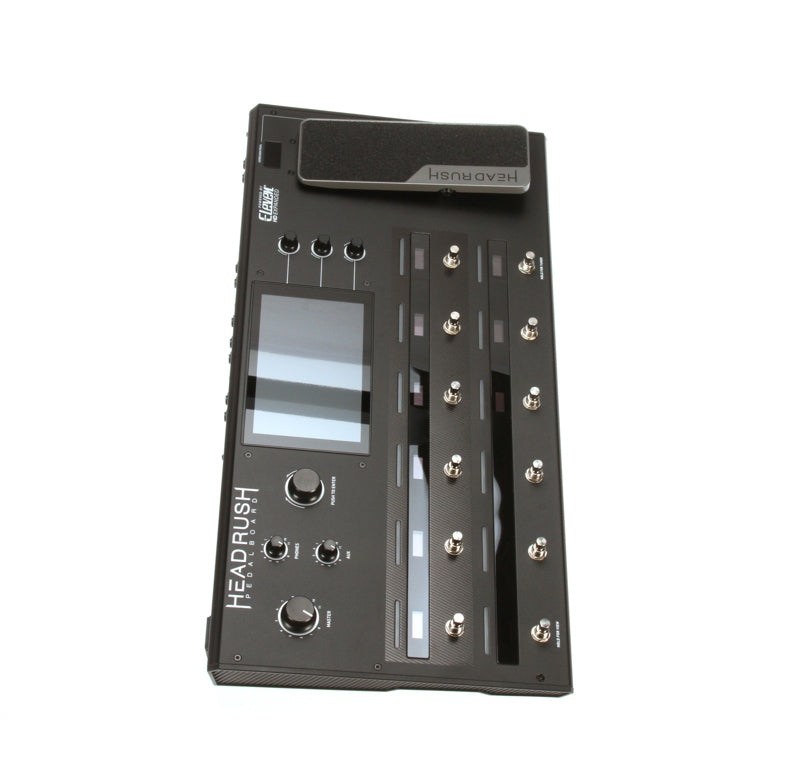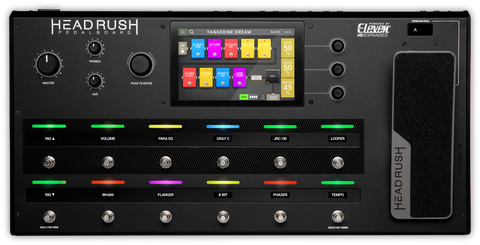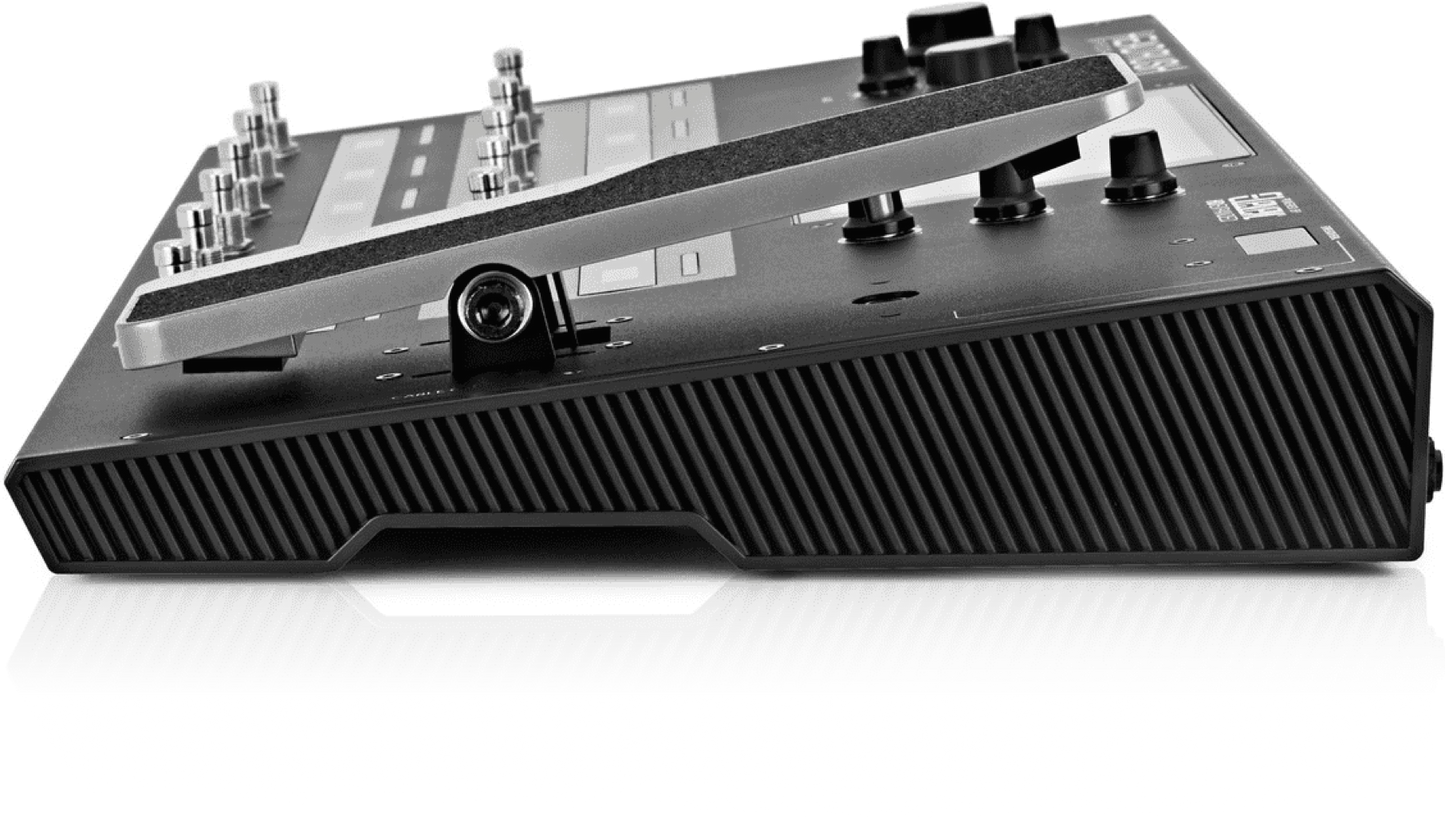 ADAM AUDIO T8V
Recording Magazine tests our new T8V nearfield monitor and draws the following conclusion:" The low...
Read More
Focal Pro
Professional Audio
Our professional monitors are designed from the very beginningto
reporoduce the sound signal without any alteration. These monitors
will meet the needs of the biggest studios as well as the smalles ones.
'Listen to your music, not to your speakers!'
Shop now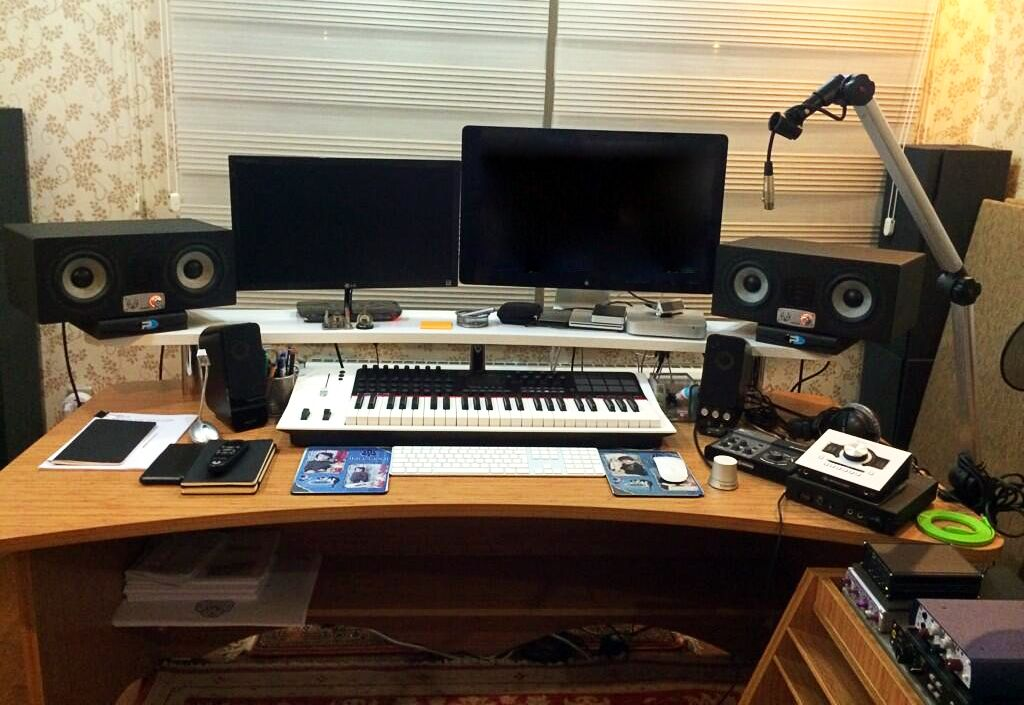 EVE AUDIO
SC4070 WON 37TH TEC AWARD
EVE Audios SC4070 won the 37th Technical Excellence & Creativity (TEC) Award in the category of Studio Monitors.
Shop now